February 21, 2022
Time to Honor Washington, Lincoln, and All Other U.S. Presidents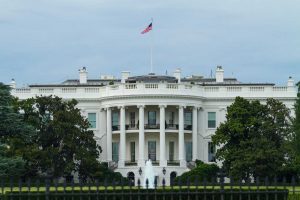 Presidents' Day is a federal holiday intended to honor all U.S. presidents, past and present. It is celebrated every third Monday of February, with this year's celebration occurring on February 21st.
The federal holiday was originally established to honor our nation's first president George Washington on his birthday. It was celebrated on February 22nd from 1879 to 1971. The holiday was moved to the third Monday in February when the Uniform Monday Holiday Act was passed in 1968. The legislation shifted several federal holidays from specific dates to a series of predetermined Mondays.
Eventually, Presidents' Day became a holiday to pay tribute not just to Washington but to all other American presidents. Some states, however, still celebrate individual holidays honoring Washington and Abraham Lincoln, our nation's 16th president.
In celebration of Presidents' Day, Veteran Car Donations shares 10 surprising facts about some of our past presidents:
At 6 feet and 4 inches tall, Abraham Lincoln was the tallest U.S. president.
Lincoln used to store things like letters and documents in his top hat.
George Washington is the only president to be unanimously elected by all state representatives.
When Washington passed away due to a throat infection, his physician friend Dr. William Thornton tried to bring him back to life.
Bill Clinton became the first U.S. president to use the internet when the first White House website went online in October 1994 during his administration.
Clinton used to be a member of a band called "Three Blind Mice" in high school.
William Henry Harrison, the ninth U.S. president, studied to become a medical doctor before he took interest in politics.
John Quincy Adams would skinny-dip in the Potomac River as part of his presidential routine.
Andrew Jackson displayed a truly massive chunk of cheese at the White House for a year.
When James K. Polk was just a teenager, he was operated on without anesthesia.
Pay Tribute to Our Veterans, Too on Presidents' Day
On Presidents' Day, why not honor also our fellow Americans who fought and sacrificed their lives so we can live in peace and freedom? They, along with the millions of our veterans who are still living today, surely deserve our utmost gratitude and appreciation for their invaluable service to our nation.
Sadly and quite ironically, many of our former service members who we regard as our nation's heroes are living miserable lives. They're those who are suffering from homelessness, lack of jobs to support themselves, disabilities, and illnesses, including mental health issues.
If you have a heart that's aching to see them live decent and dignified lives, we've got the perfect opportunity for you. Simply donate a vehicle you aren't using anymore to Veteran Car Donations.
We'll put your vehicle up for auction, with the proceeds going to our veteran-focused nonprofit partners. These IRS-certified 501(c)(3) nonprofits use the funding that we give to provide their beneficiaries with free access to quality health care, counseling and psychotherapy services, job opportunities, housing assistance, financial aid, scholarships, family support, and many other essential services.
As our way of showing gratitude for your gift, we'll mail you the 100% tax-deductible sales receipt of your vehicle within days after its sale. This will entitle you to receive the maximum tax deduction in the next tax season.
We'll also be hauling your vehicle away without charging you a single dollar.
However, the best reward you'll get is the priceless feeling of joy and satisfaction, knowing that your act of charity will help uplift the lives of our neglected and suffering heroes.
We take almost all types of vehicles, including those that are no longer in good condition. There's also no problem as far as your location is concerned. We can collect your donation anywhere in the country since our vehicle donation program covers the entire United States.
For more information regarding our donation program, including our quick and easy donation process, head over to our FAQs page. If you have any questions or concerns, feel free to call us anytime through our toll-free hotline at 877-594-5822. You may also leave us a message here.
Give Hope to Our Hurting Heroes Today!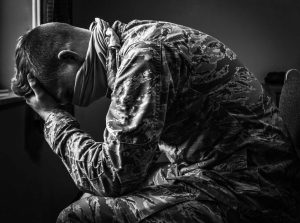 Make a positive impact in the lives of our nation's heroes. We will use your car donation to provide them with life-changing opportunities aimed at improving their living conditions. Call Veteran Car Donations at 877-594-5822 or fill out our secure online donation form now!