February 17, 2020
February 17th: A Day to Commemorate Our Past Presidents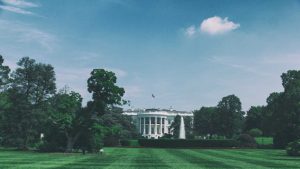 Also known as Washington's Birthday, Presidents' Day is celebrated by Americans every third Monday of February in honor of our former presidents. While the occasion was originally intended to celebrate the life and contributions of our founding father George Washington, there are certain states that celebrate the day by paying tribute to all our past presidents. Some other states observe the occasion by honoring Abraham Lincoln, our president who led the nation during the American Civil War.
Until 1968, the federal holiday was observed every February 22nd, Washington's birthday. However, after the Uniform Monday Holiday Act was passed by Congress in 1968, Presidents' Day became a part of it, thus the change in its date.
Interesting Facts about our Presidents
Perhaps the simplest way for you to commemorate Presidents' Day is by stuffing your brain with facts about our country's past political leaders, and guess what? We're here to give you just that! Here are tidbits that are sure to leave you amazed!
James Polk was merely a back-up presidential candidate.
If it weren't for Martin Van Buren failing to get nominated, James Polk wouldn't have been our 11th president. He became the first dark-horse presidential candidate in the United States.
James Madison is known for his fondness for ice cream.
Other than their love for one another, James Madison and his wife, Dolley, shared a deep love for ice cream. They owned an ice house just so they could have bowls of ice cream anytime they wanted to. The couple even served oyster ice cream during government functions!
James Buchanan, a legit hero.
James Buchanan is known to have freed countless slaves in Pennsylvania. His strategy? He'd buy them in Washington and secretly help them get out in the Keystone State.
Millard Fillmore is known for his keenness to sharpen his vocabulary.
Like other intellectuals, Millard Fillmore was always eager to improve his vocabulary. He would bring a dictionary along with him almost everywhere he'd go.
Ulysses S. Grant, a heavy smoker.
If there's a contest for presidential smoking, it's no brainer that Ulysses S. Grant would take the top spot. He smoked 20 cigars a day. After emerging victorious in the Battle of Shiloh, he received over 10,000 boxes of cigars as tokens of appreciation from well-wishers. Not surprisingly, his cause of death was throat cancer. 
Rutherford B. Hayes had the first Siamese cat in the U.S.
In 1879, Rutherford B. Hayes and his wife, Lucy, were given a Siamese cat as a gift by the American consul in Bangkok. The feline was first delivered to Hong Kong by ship, then to San Francisco, and finally to Washington D.C. by train. 
Grover Cleveland nicknamed 'Uncle Jumbo'.
Due to his towering height and massive weight, Grover Cleveland was dubbed "Uncle Jumbo" by his relatives. Also, he used to have Stephen as his first name but chose to drop it before he entered politics.
Herbert Hoover penned a biography of another president.
Apparently, Herbert Hoover loved writing so much that he published several books after his term ended. One of his most notable works was The Ordeal of Woodrow Wilson, a book chronicling the life of his fellow ex-president.
James A. Garfield had special talents.
Aside from being ambidextrous (being able to use both hands equally well), James A. Garfield had the impressive ability to write Greek with one hand and Latin with the other – simultaneously!
William H. Taft got stuck in a bathtub.
William H. Taft stood out as our bulkiest president. There was one incident where he couldn't get out of his bathtub and needed the help of his aides. Talk about an embarrassing White House moment!
Do Something Meaningful for Our Nation's Heroes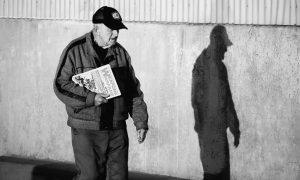 Do you want to play a part in improving the living conditions of our former military men and women? If you happen to own a car, van, scooter, or pretty much any type of vehicle that you no longer find useful, just hand it over to us at Veteran Car Donations. By selling your donated vehicle through an auction, we'll convert it into a source of funding for reputable nonprofit organizations. These IRS-certified 501(c)3 nonprofit organizations are working hard to provide meaningful assistance to our struggling veterans. They provide their beneficiaries with financial aid, free medical treatment, employment opportunities, family support, and other life-transforming benefits.
In return for your charitable contribution, we'll make sure that you get to receive your own share of rewards, which include a hefty tax deduction.
Donating to us will only take a few minutes of your time. All you have to do is call us at 877-594-5822 or fill out our online donation form. Give us a few basic details about your donation, set your preferred schedule for the free towing of your vehicle, and you're done! We'll take care of everything else!
Head over to our FAQs page for more information about our work. If you have any questions or concerns, call us at 877-594-5822 or contact us online. 
Start Transforming the Lives of Our Vets Today!
Use the nation's observance of Presidents' Day on February 17th as an opportunity to make a difference in your community. Donate to Veteran Car Donations now by calling us at 877-594-5822 or filling out our online donation form now!