February 15, 2021
Nation Honors our Past and Present Presidents on February 15th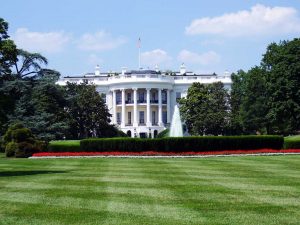 Presidents' Day is a federal holiday in the United States that's celebrated on the third Monday in February. This year, it falls on February 15th.
The holiday was originally named Washington's Birthday and celebrated on February 22nd to mark the birthday of George Washington, the first president of the United States, who was born on February 22nd, 1732.
In 1968, Congress renamed the holiday Presidents' Day to honor the birthdays of both Washington and Abraham Lincoln, our president during the Civil War, who was born on February 12th. 1809. Congress also passed the Uniform Monday Holiday Bill, which moved some federal holidays to Mondays. This explains why Presidents' Day is observed every third Monday of February.
While several states still have individual holidays honoring the birthdays of Washington and Lincoln, Presidents' Day is now popularly viewed as a day to celebrate all U.S. presidents, past and present.
To celebrate Presidents' Day, here are some fun facts about some of these great men who spent the best years of their lives leading our country, representing our hopes and dreams.
Most of our national parks are named in honor of President Theodore Roosevelt, with Lincoln as a close runner-up.
Washington was the only president to be unanimously elected by all state representatives.
Lincoln's hat wasn't just for fashion. He used it to store personal things like letters and documents.
Only two presidents earned an MBA degree (Master of Business and Administration). They are George W. Bush and Donald Trump.
Bill Clinton used to be a member of a band called "Three Blind Mice" in high school.
We had a father and his grandson as presidents. William Henry Harrison was the 9thS. president. His grandson, Benjamin Harrison, was the country's 23rd president.
James Madison was the shortest president at 5 feet and 4 inches. Lincoln was the tallest at 6 feet and 4 inches.
Lincoln told his bodyguard that he had a dream that he'd be assassinated on the day he was fatally shot on April 15, 1865.
The first president to ever appear on television was Franklin D. Roosevelt during a 1939 broadcast from the World's Fair.
Let's Also Honor Our Heroic Veterans
While honoring our past and present presidents in celebration of Presidents' Day, it is only proper for us to also honor our former service members. We regard them as heroes for their sacrifices they did to defend our freedoms and protect our nation.
Sadly, many of them are living miserable lives, suffering from homelessness due to lack of support, unemployment, and service-connected disabilities and illnesses, including mental health disorders.
You can show your compassion to our nation's heroes by simply donating your unwanted car to us at Veteran Car Donations. We'll put your vehicle up for auction, with the proceeds going to our veteran-focused nonprofit partners. These IRS-certified 501(c)(3) nonprofit organizations use the funding they get from us to provide their veteran beneficiaries with quality health care, financial aid, housing assistance, employment opportunities, family support, educational scholarships, psychotherapy services, and many other benefits.
You will also benefit from your charitable contribution since you'll get to enjoy our free towing service, which is available to our donors in all 50 states. You'll also enjoy our quick and convenient donation process where you don't have to do any paperwork. On top of that, you'll have the privilege of receiving the maximum tax deduction in the next tax season.
We accept almost all vehicle types, including those that are no longer working properly.
If you have any questions or concerns, feel free to call us at our toll-free hotline 877-594-5822 or you may write to us here. Check out our FAQs page for more information on our donation program.
Be a Hero to Our Heroes Today!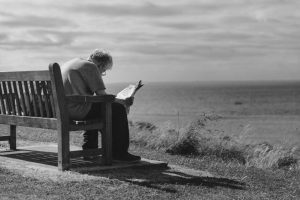 Have you always wanted to help the struggling veterans in your community? You can do that with a simple vehicle donation to us. Call Veteran Car Donations at 877-594-5822 or fill out our online donation form now!