February 18, 2019
5 Things You Can Do on February 18—Presidents' Day
On February 18—Presidents' Day, the nation celebrates the life of Abraham Lincoln, George Washington, and other past presidents of the United States. This annual celebration held on the third Monday of February allows every American to enjoy a three-day weekend. It was originally made to celebrate the birth of George Washington but was then changed to Presidents' Day after it became part of the Uniform Holiday Act in 1971.
The purpose of the Uniform Holiday Act was to shift several federal holidays into a series of Mondays, thereby giving workers the opportunity to enjoy a long weekend with the hope that this will reduce employee absenteeism. It was considered a novel way to create three-day holidays for workers.
The Presidents' Day is also known as Washington's Birthday, President's Day (note the placement of the apostrophe), or Abraham Lincoln Day. Whatever it's called, there's no shortage of ways for Americans all over the nation to honor the persons who once held the highest position in the country.
How to Celebrate Presidents' Day
If American patriotism runs in your veins, find time to celebrate February 18—Presidents' Day. Veteran Car Donations shares 5 ideas on how you can express your patriotic sentiments. Check this out:
Have a barbecue cookout with your family!
Though it can still be quite chilly outside, this doesn't mean that firing up your charcoal to grill some meat isn't a good idea. Have a fun time with your family and friends as you celebrate the first long weekend of the year. Play some trivia games while you're at it.
Visit Washington D.C.
A tour of the nation's capital is a great way to celebrate Presidents' Day. You can go to the White House and pay your tributes to the current and previous American presidents. You can also visit Mount Vernon, Washington's residence, or go to the Lincoln Memorial to lay a wreath in honor of Lincoln.
Visit Mount Rushmore
Mount Rushmore is one of the most popular tourist destinations for people visiting South Dakota. It's an iconic granite sculpture of the four presidents: George Washington, Thomas Jefferson, Theodore Roosevelt, and Abraham Lincoln. It also has a museum where you can learn a lot about the history of the landmark.
Learn something about the U.S. Presidents
The best way to appreciate the observance of Presidents' Day is to learn something about our past presidents. This is also a fun way for young children to learn about American history as they learn about our past presidents' accomplishments as well as their faults.
Write a letter to the President
This activity is especially important for older kids. Aside from the fact that it can give them a chance to improve their letter writing skills, it also allows them to think and dig deeper into the problems that the country is being confronted with. Don't forget to guide them as they express their feelings in their letters to the President.
Celebrating Presidents' Day with the Veterans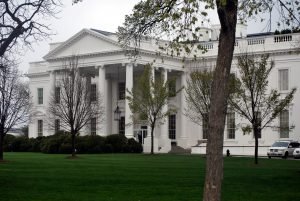 If your heart beats strongly for our country, we're sure that you recognize the sacrifices that our former military servicemen and women made to uphold our nation's freedom and protect our security. Did you know that many of them find it challenging to reintegrate themselves into the civilian sector after they return home from deployment and subsequently discharged or retired from the service?
Mental health problems, unemployment, homelessness, and poverty—these are the issues that many of our veterans confront after they hang up their uniform.
You can easily help in addressing these issues by donating any type of vehicle that you no longer use to Veteran Car Donations. Your charitable contribution will be used to fund our nonprofit partners' critical programs that seek to provide deserving veterans with free mental health care, mortgage-free and specially adapted housing, general transitioning assistance, as well as education and employment opportunities.
To know more about us and our work, you can visit our FAQs page. For inquiries, you can call our toll-free 24/7 hotline 877-594-5822 or send us a message online.
You can donate to Veteran Car Donations by either calling us or filling out our secure online donation form. We accept donations of nearly all types of vehicles wherever you are in the United States since we have car donation programs in all 50 states.
Uplift Lives of Our Vets with Your Car Donation!
On February 18—Presidents' Day, join us in making a difference in the lives of our struggling veterans. Remember, we owe them an immense debt of gratitude for their invaluable service to our nation. Call us at 877-594-5822 and help uplift their lives with your car donation!