September 8, 2020
This June Is National Safety Month!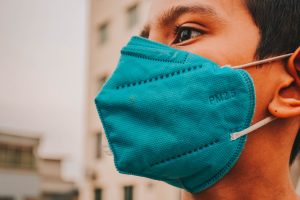 Workplaces are evolving to face new challenges brought about by the Covid-19 pandemic. In line with this, the National Security Council is intensifying its efforts to promote safe practices in the workplace to save lives and prevent injuries as it leads in the observance of National Safety Month this June.
For this year's celebration, the nonprofit, nongovernmental public service organization that promotes health and safety is tackling various issues that spring from the new normal. Its observance of National Safety Month this year focuses on four key issues — mental health, ergonomics, building a safety culture, and driving.
How to Promote Safety in the Workplace
As an employee of a company, a business owner, or a leader in your workplace, you can promote workplace safety in several creative ways. Here are some of them: 
Address mental health issues.
With most companies shifting to a work-from-home setup or remote office system, office-based workers face a major transition in their careers. That is why human resources and department heads need to monitor how they are adapting to the changes. Workers who work from home may face challenges such as feelings of isolation, anxiety, the pressure to perform well, and depression. 
To deal with these issues, you can suggest one-on-one coaching sessions with your teammate to strengthen your sense of connection. You can also call for a daily team meeting to do stretching exercises together since studies show that getting our bodies moving can help uplift our mood. Do something fun and silly with your team to ease the depressing thoughts brought on by the pandemic or other issues that affect their mental health. 
Hold an ergonomics workshop.
Offices are constantly shifting their designs to provide a more comfortable and relaxing office setup for their employees to boost productivity. Whether you're adopting an office-based or remote working setup, the general principles remain the same. 
Hold an ergonomics workshop for employees so they can maximize the benefits of a comfortable working space whether they're stationed in their cubicles or working in their homes. Your office can do an online seminar where a resource person can demonstrate how simple adjustments can make a world of difference in maximizing health benefits.
Start with assessing the employees' workspace and making adjustments to chairs, desks, laptops, and other accessories based on their body size, height, strength, skill, speed, and sensory abilities. Remember that in ergonomics, no one size fits all solutions. 
Build a culture of safety.
Have your office sponsor first aid training, do spot checks on fire extinguishers, group departments into teams, and hold a contest on developing a safety slogan. Take time to teach emergency responses to different types of situations.
Each emergency has a different protocol, so employees should know these by heart. This could save their lives when disaster strikes. While seminars and educational talks are informative and effective, you can always make it more fun for employees to look forward to. 
Focus on driving safety.
Most employees drive to work. The problem is that the road is filled with a lot of hazards these days, especially for those who take driving safety protocols for granted. Often, companies shoulder the cost of injuries resulting from road accidents whether they happened while the affected employees were on duty or not. Offices need to remind their employees about the importance of keeping their eyes on the road and doing away with unsafe habits like texting while driving. 
Our Heroes Badly Need Your Help in These Uncertain Times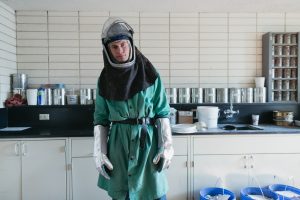 The pandemic has affected virtually everyone, particularly the poor and those who belong to the vulnerable sector, which includes seniors and individuals with compromised immune systems. Our aging, sick, and homeless veterans are among those who have especially been hard hit by the novel coronavirus outbreak. They badly need help.
That's why we at Veteran Car Donations would like to invite you to support our mission of helping our nation's struggling heroes in these uncertain times. All you have to do to show them you care is to donate to us any vehicle that you no longer need. When you do so, you'll help us raise funds to support various programs designed to improve their living conditions.
We'll have your donation auctioned off, with the proceeds going to nonprofit organizations that we are in partnership with. These IRS-approved 501(c)3 nonprofits use the money to provide struggling veterans and their families with free health care, employment opportunities, housing assistance, educational scholarships, psychological services, financial aid, and many other benefits.
You will also benefit from your charitable contribution since you'll get to enjoy our free towing service.
Furthermore, you'll get to enjoy our quick and convenient donation process where you don't have to do any paperwork. On top of that, you'll have the privilege of receiving a maximized tax deduction in the next tax season.
You can safely donate to us without leaving the comfort of your home and without putting your health at risk. We've designed a contactless pickup service and other measures to protect our donors at all times during the donation process.
You can donate almost any type of vehicle whether in good condition or not. You can make such a donation anywhere in the country since we have vehicle donation programs in all 50 states.
If you have any questions or concerns, feel free to call us at our toll-free hotline 877-594-5822. or you may send us a message here. Check out our FAQs page for more information on our donation program.
Your Turn to Be the Hero
Our vets went above and beyond the call of duty, risking their lives and sacrificing the best years of their lives to protect us and ensure our liberty. Help them in their hour of need and become our heroes' hero. Call us at 877-594-5822 or fill out our online donation form to make your vehicle donation now!