August 26, 2020
Protect Our National Parks — Leave No Trace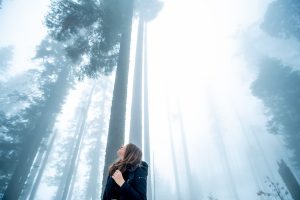 The U.S. federal government through the National Park Service (NPS) maintains a total of 400 national parks all over the country. It leads hundreds of programs and activities in partnerships with local governments and organizations to promote heritage and culture, history, nature, and education. 
These programs and activities seek to provide the general public with awesome ways to explore nature and the great outdoors. In promoting visits to national parks, the NPS encourages the public to become proactive agents in caring for these facilities. 
To enjoin the public to do their part in caring for these parks, the Leave No Trace Movement was developed by the Leave No Trace Center for Outdoor Ethics, in partnership with the U.S. Forest Service, National Park Service, and Bureau of Land Management in the mid-1980s. The movement was intended as a guide to promoting public awareness on the impact of people's actions on plants, animals, other people, and entire ecosystems. The movement's message still resonates with travelers for more than two decades since it was introduced.
The 7 Leave No Trace Principles
There is a popular saying for travelers to leave only footprints and take only memories. This is perhaps the best quote to encapsulate the Seven Principles of Leave No Trace. The concept applies to how people leave an impact on the planet, and these seven principles serve as a guide in this regard. Here are the seven Leave No Trace principles:
Plan and prepare.
Like any trip, you should do your research and abide by the regulations of the national park you are visiting. Do not bring prohibited items. Prepare for different weather conditions and emergencies. Plan your visit at a time where there will be fewer visitors, and try to bring packed foods rather than those contained in single-use containers to minimize waste. Use your compass and GPS instead of defacing rocks, cairns, and flaggings in the park.
Travel and camp on durable surfaces.
There are specific areas designated by national parks to serve as trails and camping grounds. These sites were developed for the safety of hikers and visitors and to protect vegetation and riparian areas and minimize the impact on the natural environment.
Dispose of waste properly.
The rule of thumb is to clean as you go. Scout for designated areas for food preparation and pack with you the wastes that you accumulate. Answer the call of nature in toilet facilities stationed in specific areas in the park. Otherwise, ensure that if the call of nature catches you at a bad time, human wastes should be deposited in catholes dug 6-8 inches deep and 20 feet away from water, trails, and camps. Cover up the cathole once you're done.
Leave what you find.
While it may be tempting to take souvenirs of your trip, refrain from taking cultural or historic structures, artifacts, rocks, plants, and natural objects from their original location.
Minimize the impact of campfires.
An authentic bonfire may be what you envisioned for your camping trip. However, campfires have a lasting impact on the environment. As an alternative, consider a lightweight stove for cooking and bring a lantern for light.
Respect wildlife.
National parks are the home of different species of wildlife. Be respectful and observe them from a distance. And while it may be tempting to share your picnic fare with them, feeding the animals is strictly prohibited as it exposes wildlife to health problems and alters their natural behaviors. Secure your leftovers and trash.
Be considerate of other visitors.
National parks are public spaces so you should be considerate and respectful of other guests. Yield to those using the trail. Set up your camp away from the trails and the camps of other visitors. Avoid loud noises so that everyone can enjoy the sounds of nature. 
Don't Know What to Do with Your Clunker?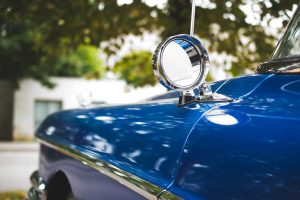 Is your clapped-out car preventing you and your family from visiting a national park? Perhaps you've been meaning to have it repaired and replaced with new parts, but you haven't gotten around to doing it because of the prohibitive cost.
If you don't know what to do with your clunker, we're here to encourage you to dispose of in the best way possible by simply turning it over to us at Veteran Car Donations.
We serve as the vehicle donation platform of IRS-certified 501(c)3 nonprofits that are committed to serving our veterans, our nation's heroes, who are currently going through various crises. We sell donated vehicles of various types and use the proceeds to help fund the life-enriching programs of these nonprofits. These include employment opportunities, quality health care, housing assistance, financial aid, and benefits for their families.
As a donor, you get to enjoy many perks, one of which is a top tax deduction. You also don't need to pay for our pickup and towing service. We offer this service for free to all our donors wherever they reside in the United States.
For more information on our vehicle donation program, visit our FAQs page. Should you have any inquiries or concerns, you may call us at 877-594-5822 or send us a message here.
Do Something Great for Our Heroes Today!
If you want to touch the lives of our heroes, take part in our vehicle donation program today. You surely can turn a veteran's life around with your vehicle donation. Call us at 877-594-5822 or fill out our online donation form now to get started!