August 7, 2021
Honor Our Fallen Heroes on August 7th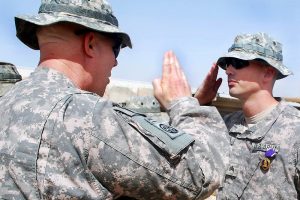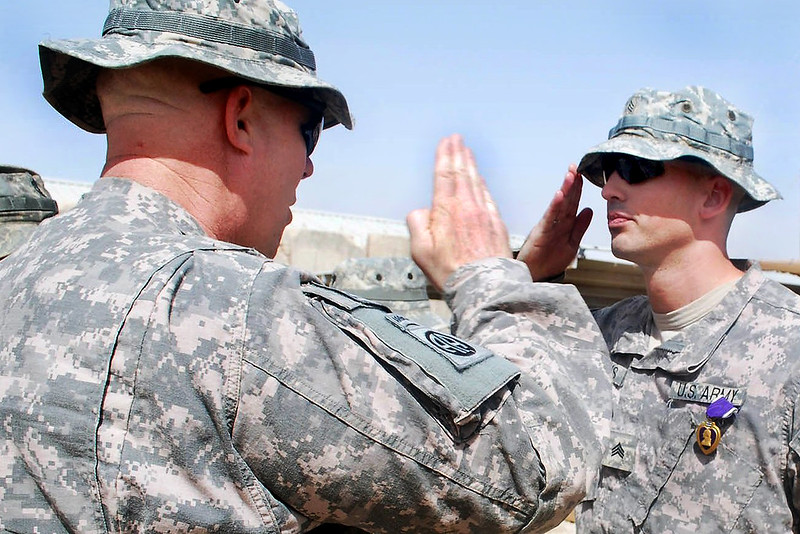 The Purple Heart is an award that's presented to U.S. service members who were either killed in action or suffered a life-altering injury in combat. The award is given to honor our heroes for making the ultimate sacrifice of giving their lives for our nation.
To celebrate our country's oldest military decoration, August 7th has been designated as Purple Heart Day. It's a day for honoring our fallen heroes.
To know more about the Purple Heart medal, Veteran Car Donations presents these five notable facts about this prestigious award:

1. There's no official list of Purple Heart recipients. However, it's been estimated that the award has been given to some 1.8 million service members since its creation in 1782.
2. Before he became our nation's 35th president, John F. Kennedy served in the United States Navy during World War II. As a gunboat pilot, he suffered wounds during service and was awarded the Purple Heart. He remains the only U.S. president to have received the award.
3. Lost fingers, pierced limbs, and other war-related injuries were suffered by infantryman Curry Hanes. During his service in the U.S. Army during the Vietnam War, he received a total of 10 Purple Hearts. That's the most number of Purple Hearts ever given to an American.
4. One famous Purple Heart awardee was a dog named Sgt. Stubby. The canine served the U.S. Army for 18 months and was a veteran of 17 battles during World War I. Stubby came into the war as a stray dog but came out as a hero. It suffered wounds and overcame gas attacks. But the dog's greatest feat was when it discovered and helped capture a German spy who had crept close to the American soldiers in their trench lines. That's when Stubby was promoted to sergeant and became the first dog to be given rank in the U.S. military.
5. Some celebrities have earned Purple Hearts. Pat Tillman, Charles Bronson, and Oliver Stone are some of the most recognizable ones. 
Reach Out to Our Hurting Heroes on Purple Heart Day
Purple Heart Day reminds us of the bravery and sacrifices made by our soldiers. They are rightfully considered our nation's heroes for risking their lives to protect ours and in defense of our freedoms.
Unfortunately, many of our veterans don't get to enjoy their retirement in peace despite all the sacrifices they made. They are those who are homeless, jobless, and those suffering from service-connected disabilities and illnesses, including mental health disorders.
Have a heart and lend a helping hand to the heroes living in your community. You can do that by simply donating your extra or unwanted vehicle to us here at Veteran Car Donations.
We'll fix your car and have it sold via auction. We'll then distribute the proceeds from the sale to our veteran-focused nonprofit partners. These IRS-certified 501(c)(3) nonprofit organizations use the funding that we give them to provide their veteran beneficiaries with free access to quality health care, counseling and psychotherapy services, job opportunities, housing assistance, financial aid, scholarships, family support, and other benefits.
As our way of showing gratitude for your vehicle donation, we'll mail you the 100% tax-deductible sales receipt of your automobile days after it gets sold. This will entitle you to receive the maximum tax deduction in the next tax season.
We'll also be hauling your vehicle away without charging you a single dollar.
However, the best reward you'll get is the priceless feeling of satisfaction, knowing that your act of charity will help uplift the lives of our neglected and suffering heroes.
We take almost all types of vehicles, including those that are barely running and with damaged parts. As long as the car you're donating is not stolen or abandoned, we wouldn't have a problem accepting it.
There's also no problem as far as your location is concerned. We can collect your donation wherever you are located in the country since our vehicle donation program covers the entire United States.
For more information regarding our donation program, you may visit our FAQs page. If you have any questions or concerns, feel free to reach us anytime at 877-594-5822. You may also leave us a message here.
Make Their Dreams Come True Today!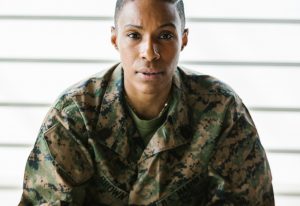 All our veterans want is to be able to live a normal life once again. You can help make that happen with a vehicle donation to mark Purple Heart Day on August 7th. Such a donation can uplift the lives of our suffering heroes. Call Veteran Car Donations at 877-594-5822 or fill out our online donation form now!