July 4, 2021
This July, Strengthen Your Bonds with Your Kids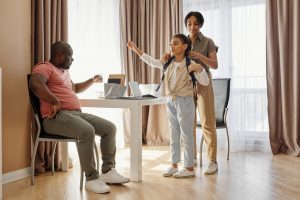 July gives parents across the country a chance to have open meaningful discussions with their children. It's Purposeful Parenting Month.
But why July? Simple. It's the month when kids are home for the long summer vacation, which means parents have all the time in the world to talk to them about important matters.
The U.S. Department of Health and Human Services established this month-long event as a way to remind parents to be more supportive of their kids. Mothers and fathers use it as an opportunity to reflect on their roles and come up with ways to raise their youngsters right.
Purposeful Parenting — What Is It?
Purposeful parenting is about being an active and engaged parent. It's about encouraging your little ones and teens to speak up whenever they needed to. It's about making sure that you provide your children the best life possible no matter what.
Perfect parenting doesn't exist. There will always be conflicts and misunderstandings along the way. But that doesn't mean that your kids will hate you forever. Every conflict is an opportunity to make up for it, eventually turning it into a lesson learned and forming a stronger in its aftermath.
4 Ways to Strengthen Your Bonds with Your Kids
Being a purposeful parent means being a good role model. Your kids will always try to emulate you, which is why it's important to demonstrate good values all the time.
Veteran Car Donations is here to share four of the best tips to practice purposeful parenting:
Spend one-on-one time with each child every day.
Unless you're super busy, you can schedule at least two or three days in a week to do this.  Then again, it doesn't have to be hours each day. It can be just 15 to 30 minutes of quality time, which means no distractions.
Reinforce good behavior.
Reward your kids every time they finish a chore or perform well in school. Compliments and words of affirmation are enough to make them feel really good, although a trip to the pizza parlor or their favorite park wouldn't hurt, either!
No always means no.
Never change your mind once you've said "no" to your children. Don't allow them to negotiate with you. Show them that "no" isn't just a "maybe," but a definite refusal.
Don't spoil them.
You don't want your children growing up to be entitled and arrogant, do you? The best way to avoid that is by setting boundaries to their requests and demands. They'll only take advantage of every situation if they realize that you're always giving in. 
Show the Virtue of Generosity to Your Kids This Way
Every parent wants to see their kids growing up not only as successful individuals but with good values, too. Start instilling generosity in your children by showing them that doing charity work is a remarkable deed.
You can do exemplary charity work by simply donating an unwanted vehicle to us here at Veteran Car Donations. When you do that, you'll be helping our struggling vets get back on their feet. Not only will your kids be proud of you, but they'll also most likely follow in your footsteps, seeing how wonderful it feels to make a difference in the lives of people in need.
We'll put your vehicle up for auction, with the proceeds going to some of our nation's leading military and veteran nonprofit organizations that are in partnership with us. These IRS-certified 501(c)(3) nonprofits use the funding to provide deserving veterans with free quality health care, financial aid, housing assistance, employment opportunities, family support, educational scholarships, psychotherapy services, and many other benefits.
You will also reap rewards from your charitable contribution. You'll benefit from our free professional pickup and towing service. You'll also have the privilege of receiving the maximum tax deduction in the next tax season.
We take in nearly all vehicle types, including those that are no longer in good condition. You can make your donation anywhere in the United States since we operate in all 50 states.
If you have any questions or concerns, feel free to call us at 877-594-5822 or you may contact us here. Check out our FAQs page for more information on our donation program.
Impact Our Heroes' Lives on Purposeful Parenting Month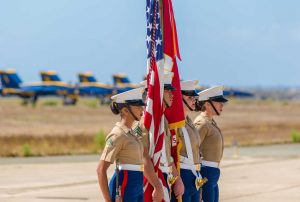 Our veterans are the reasons why we enjoy living in a free and secure country today. Let them know how much you truly appreciate their service through a vehicle donation. Call Veteran Car Donations at 877-594-5822 or fill out our online donation form now!