June 18, 2020
Know the Benefits of Fishing to Mark Go Fishing Day on June 18th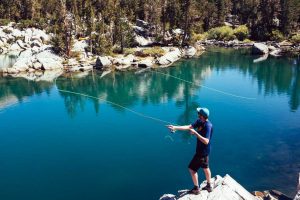 The U.S. is one of the countries in the world with a strong fan base for fishing. Top-rating TV shows like River Monsters, Wicked Tuna, and Deadliest Catch, as well as extensive coverage of fishing competitions, show just how passionate Americans are to fishing.
The good news for fishing enthusiasts is that they have a perfect excuse to fully indulge themselves in their hobby on June 18th. It's National Go Fishing Day! It's an unofficial holiday intended to put the spotlight on fishing as a hobby, as a sport, and — for others — a way of life.
The Benefits of Fishing
Fishing is a popular pastime among Americans because it carries with it a lot of benefits. Apart from being a relaxing activity, it is a great activity for young and old alike. Here are some of its benefits:
It teaches patience.
Any experienced fisherman will tell you that you need a lot of patience to reel in a catch. Some fishermen spend an entire day on the river or at sea but come home empty-handed. Still, a lot of people do it because when you catch a big one, it is a rewarding and satisfying experience.
It develops body strength.
Fishing is an activity that does not only entail sitting around and waiting. There are times when your physical strength is tested when a particularly challenging prey takes the bait. It's no wonder competitive fishermen have strong backs, shoulders, arms, cores, and legs even though they don't go to the gym that often.
It promotes family bonding.
Take your kids for a fishing trip and spend time communing with nature in the great outdoors. Teach them the rudiments of fishing. They just might fall in love with the hobby as much as you do. And why not? It is a relaxing activity that helps you appreciate your quality time together.
It develops self-reliance.
When you're out in the wilderness, you need to master different skills — from driving a boat, baiting, reeling, and even cleaning the fish that you intend to cook for dinner.
The 3 Ways of Celebrating Go Fishing Day
Fishing groups engage in various activities to mark National Go Fishing Day. Here are just some of the ways you can enjoy the day to the fullest:
Hang out with fellow fishing enthusiasts.
Set a date with your buddies and go on a road trip to the latest fishing convention to learn about the latest fishing trends and techniques. Whether you're a hobbyist or a professional fisherman, you can pick up something useful from the experts.
Set up a fishing trip.
What better excuse to go fishing than the observance of National Go Fishing Day? Prepare your boat and your fishing gear. Make sure your ice chest is well stocked with food and beverages to last an entire day. It's going to be a long and fun-filled day with your buddies as you go after that elusive sea bass that's been taunting you for months.
Read a book or essay about fishing.
If you want to go the artistic route, you can hunt for some reading materials about fishing in your local library or bookstore. Whether it's a magazine or a book, it will surely inspire you to become an even better fisherman.
Help Uplift Lives of Our Heroes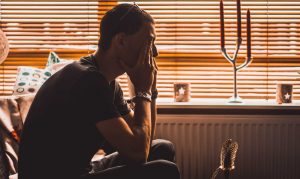 Fishing is an activity that requires a lot of patience and skills. It's something that our former servicemen and servicewomen can excel in, given their military training.
Nonetheless, no matter how skilled they were as soldiers, many of them found themselves behaving like fish out of the water when they embarked on the second phase of their lives as civilians following their discharge from the service.
Thousands of our veterans suffer from unemployment, service-connected disabilities, mental health issues, other illnesses, and homelessness.
The good news is that you have the power to uplift their living condition. All you have to do is to donate a vehicle that's just gathering dust in your garage to Veteran Car Donations. We collect donated cars, trucks, boats, and other types of vehicles and sell them through auction. We then use the proceeds to support the programs and services of our charity partners. These IRS-approved 501(c)3 nonprofits provide their veterans with financial assistance, free medical treatment, employment opportunities, family support, and other essential services.
You will be happy to note that donating a vehicle to us will entitle you to receive a top tax deduction in the next tax season. We can also pick up and tow your vehicle for free anywhere in the country.
Do visit our FAQs page to learn more about our program, including our quick and straightforward vehicle donation process. For your questions and concerns, feel free to call us at 877-594-5822 or leave us a message here.
Give Vets a 2nd Chance in Life Today
When you take part in our vehicle donation program, you'll be giving our impoverished veterans the precious gift of a second chance in life. Call us at 877-594-5822 or fill out our online donation form now!