March 30, 2020
Put on Your Best Shoes — It's Take a Walk in the Park Day!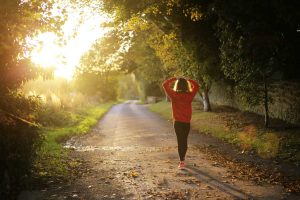 On March 30th, give yourself a much-needed break. Stretch your legs, and walk your way to your favorite park. It's time to celebrate Take a Walk in the Park Day!
Immersing ourselves in nature is one of the best ways to relieve stress. Looking at the scenic natural surroundings as we stroll around the park brings us a sense of peace and relaxation like no other. Sometimes, it's just what we need to unwind from a long busy day. 
Why Walk in the Park?
Aside from the fact that walking amid nature helps us clear our minds from the negativity of life, it also brings tons of amazing benefits for our health. Numerous studies have revealed that a 30-minute walk in a natural environment can play a huge part in improving our physical and mental well-being. Whether you do it first thing in the morning or after work, here's what you get from taking a leisure walk in a park:
It keeps your blood sugar at healthy levels.
Blood sugar levels tend to decrease when you spend at least 15 minutes of walking after finishing a full meal. This means that you're also lowering your odds of getting diabetes.
You'll be burning those extra calories off.
Got no time for the gym? Might as well just take a walk in the park! Not only will you be enjoying the sceneries and open air, but you'll also be saving money from those costly gym memberships!
Your bones become stronger than ever.
Like calcium, walking regularly can strengthen your bones and reduce the risk of chronic back pain. Say goodbye to brittle bones!
You get to appreciate nature more.
Strolling around the park gives you an opportunity to get in touch with nature and explore its surroundings. It's basically just you, the colorful blooms, and the chirping birds to keep you company. 
It brings you and your loved ones closer.
Spend some quality time with people who matter to you by taking them to your local park. Appreciating nature is always better when you're in good company.     
Our Former Troops Need Your Help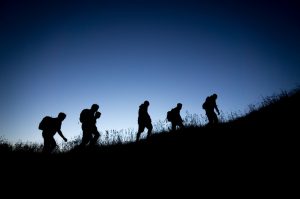 Taking time to relax and enjoy the calmness of nature is just what everybody needs. Unfortunately for many of our veterans, this is the least of their concerns. What they're really focused on is finding ways to smoothly transition back to civilian life minus all the woes that they are now facing.
You can help them get back on their feet by doing something that will not hurt you one bit and will even be advantageous to you. If you have an old vehicle that you no longer find useful, hand it over to us at Veteran Car Donations. We'll use it to transform the lives of our suffering veterans — those heroic men and women who are now living on our streets, begging for food, and seeking shelter, with no source of support whatsoever.
We'll auction off your donated vehicle and transfer the proceeds to our veteran-focused charity partners. The funds we provide them help these military and veteran nonprofits in providing their beneficiaries with financial assistance, free medical treatment, employment opportunities, family support, and other essential services.
Since your donation will be used by our IRS-certified 501(c)3 nonprofit partners, your will be entitled to receive a sizeable tax deduction in the next tax season based on the full selling price of your donation. Furthermore, we'll provide you with our free pick-up and towing services wherever in the country you'd be making your donation.
We accept almost all types of vehicles whether in good running condition or not.
For more information, feel free to browse through our FAQs page. If you have questions, call us at 877-594-5822 or leave us a message here.
Take Part in a Life-Changing Cause Today
What's the point of keeping an ancient clunker when you're just leaving it to rust away? Use it for a meaningful purpose instead! Call us at 877-594-5822 or fill out our online donation form to donate that vehicle now!