February 17, 2022
Let's Uplift Each Other with Acts of Kindness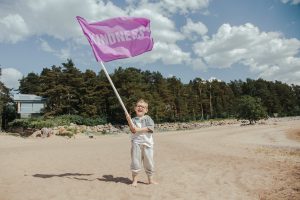 Are you someone who likes to do good deeds for others without expecting anything in return? Some people find joy in helping others, particularly the less fortunate, and that in itself is their own reward.
If you are this kind of person, then February 17th is your day. It's Random Acts of Kindness Day! It's a day to show kindness to those around us and develop a pay-it-forward mentality. It's also a day to appreciate the kindness that others give us. On this, we are encouraged to cultivate an environment where everyone uplifts each other with acts of kindness.
Since its creation by the nonprofit organization called The Random Acts of Kindness Foundation in Denver, Colorado in 1995, Random Acts of Kindness Day has grown in popularity and is now being celebrated by people and organizations around the world. On this day, everyone is encouraged to do at least one act of kindness no matter how small it may seem.
To help you celebrate this day dedicated to kindness, Veteran Car Donations shares seven easy things you can do to spread cheer to others:
Compliment other people.
Giving compliments will cost you absolutely nothing, but it's more than enough to brighten up someone's day.  Do this to people you cross paths with. Compliment how they look, what they're wearing, or just say something nice.
Buy your co-worker a cup of coffee.
If you're taking a coffee break, buy an extra one for your colleague. Make their workday better by surprising them with a cup of their favorite coffee drink.
Volunteer.
Volunteer your time and effort for a meaningful cause. Look for a nonprofit group in your area that's looking for an extra pair of hands.
Let someone else go first.
Standing in line? If you're not in a hurry, let other people behind you go first.
Send a message of encouragement.
If you see someone feeling down, give them a message of encouragement.
Reconnect with an old friend.
We all have close friends that we just grew apart from. Say "Hi" to an old friend that you've lost touch with over the years so you can reconnect.
Donate to a nonprofit that supports veterans.
Touch the lives of our suffering former servicemen and servicewomen by donating to nonprofit organizations that support veterans.
Show Kindness to Our Suffering Veterans Using Your Unwanted Car
One simple yet sure-fire way of helping veterans in need is by donating a vehicle that you no longer use to Veteran Car Donations. We will use your donation to uplift the lives of the disadvantaged and underserved veterans in your area. They include our former service members who are homeless and forced to beg for food and money on our streets; those who are unable to find jobs to support themselves and their families; and those who have service-connected disabilities and illnesses, including still untreated mental health conditions.
We'll put your vehicle up for auction, with the proceeds going to our veteran-focused nonprofit partners. These IRS-certified 501(c)(3) nonprofit organizations use the funding that we give them to provide their veteran beneficiaries with free quality health care, financial aid, housing assistance, employment opportunities, family support, educational scholarships, psychotherapy services, and many other essential services.
The good thing about donating to us is that you'll get amply rewarded for your charitable act. Not only will you get our pickup and towing service for free, but you'll also qualify to receive the maximum tax deduction in the next tax season. 
However, the best reward you'll get is the immense feeling of satisfaction, knowing that your gift will help improve the living conditions of the struggling veterans in your community.
You can donate not just your old car but any other type of unwanted vehicle that you may have. Check out this list of the types of vehicles we commonly accept from our donors.
We can collect your donation anywhere in the United States — be it in a major city, suburb, or small town. It's because our donation program covers the entire country.
Feel free to check out our FAQs page to get to know our quick and convenient donation process and other relevant details. If you have questions and concerns, don't hesitate to call us anytime through our toll-free hotline at 877-594-5822 or leave us a message here.
Be a Hero on Random Acts of Kindness Day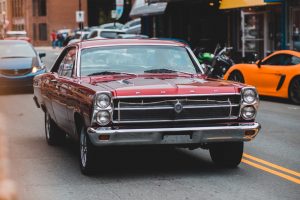 By donating to us your unneeded auto on Random Acts of Kindness Day, you stand to become a hero to our nation's heroes. We'll use your donation to help them live decent and dignified lives befitting their status. Call Veteran Car Donations at 877-594-5822 or fill out our secure online donation form now!