May 4, 2020
Ready to Burn Those Calories? May is Physical Fitness and Sports Month!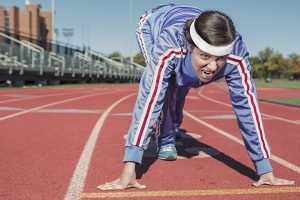 With May as Physical Fitness and Sports Month, you have no excuse to skip the gym or do any other activity that gets your body moving and your heart pumping to the right beat.
This month-long campaign was started by the President's Council on Fitness in 1983 to encourage Americans of all ages to have a healthy lifestyle by engaging themselves in sports and physical activities.
Why Exercise Regularly?
By now, you're probably aware that working out isn't only good for our bodies, but it's also a great way to combat stress and anxiety. Did you know that regular exercise can lower the risk of chronic health conditions, as well? Studies have shown that maintaining an active lifestyle reduces the chances of diabetes, heart disease, arthritis, asthma, dementia, and even cancer.
Whether it's running, swimming, weightlifting, or walking, there are many ways you can benefit from physical activities. Here are some of them:
Exercise boosts your mood.
Need to blow off some steam? Hit the gym, punch a bag, do a few rounds of sprinting, or simply take a brisk walk at the park. Exercise releases our happy hormones, so don't be surprised to notice a turnaround in your cranky mood once you're done with your sweat session!
You can sleep much better.
If you've been having trouble falling asleep at night, you might want to engage in an aerobic activity or two. Regular exercise promotes quality sleep and helps fight insomnia. Just see to it that you don't do it a couple of hours before bedtime, as you might still be feeling hyper when it's time to hit the sack!
You feel more confident about yourself.
Oftentimes, we hear people complain about their weight or form, and how it makes them feel embarrassed when out in public. Do you think you're one of them? Take this as a sign that you need to go to a nearby gym, or join a community sports team, or use a fitness mobile app!
Not a fan of coffee but your work requires you more energy than usual? Looks like you've found the perfect solution! Regular exercise can cure persistent fatigue and spike your energy levels. Just don't overdo it!
Physical activity enhances your functional capacity.
By that, we mean your strength, endurance, flexibility, posture, balance, and coordination. Lifting weight gives you more power. Running improves your speed and stamina, while yoga is what you need to maintain a good posture and balance.
Get Sweaty Now!
Physical Fitness and Sports Month can be spent in so many ways. You may already have tons of ideas in your mind, but we'd still love to show you several tips that you can follow.
Whether it's something that has always intrigued you or one that you've just heard of, it's about time you give a new sport a try!
Walk or bike your way to work.
Use your bike to travel anywhere that's close to your house. Not only is it good for your health, but ditching your car and using your feet will also save you money for gas.
Unless you're in a rush going to the 10th floor, forget the elevator and go for the stairs instead. Climbing the stairs would be good for your heart and may lower your risk of cardiovascular disease.
Working out is more fun with a friend around. Plus, you get to be each other's motivator!
Struggling Vets in Your Community Need Your Help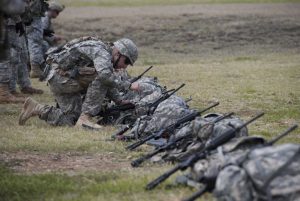 We at Veteran Car Donations would like to invite you to take part in our meaningful cause of transforming the lives of our suffering vets. All you got to do is to donate to us any vehicle that you no longer need.
Once we have your automobile, we'll have it auctioned off. We will then transfer the collected funds to our charity partners, enabling them to render more services to the needy veterans and their families living in your city. Your donated vehicle will help our charity partners in providing more deserving veterans with financial assistance, free medical treatment, employment opportunities, family support, and other essential services.
As our token of gratitude, we'll be sending you a tax-deductible receipt, which will entitle you to claim a maximized tax deduction in the next tax season. You will also benefit from our free pick-up and towing services.
You can donate almost any type of vehicle whether in good condition or not. You can make such a donation anywhere in the country since we have vehicle donation programs in all 50 states.
For more information about our program, you may browse through our FAQs page. Send us a message here if you have any concerns or inquiries, or give us a call at 877-594-5822. 
Ready to Donate?
Our veterans willingly put their lives on the line to keep us safe and protected. Now is the time for us to give back to them. Call us at 877-594-5822 or fill out our online donation form to make a vehicle donation now!