July 1, 2021
Pick Up Where You Left Off This 1st of July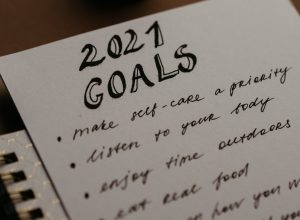 Many of us may be guilty of forgetting about the resolutions we created at the start of the New Year. Whether they're about quitting smoking, saving money, eating healthier, or getting leaner, some of us tend to lose sight of our goals as our busy schedules take over our lives. Others realize that their goals aren't as attainable as they initially thought they were.
Fortunately, there's Resolution Renewal Day to refresh our memory and rejuvenate our will to do what we intend to do. Taking place every first day of July, the holiday serves as a reminder for us to follow through on our New Year's resolutions.
If you're one of those who have allowed their resolutions to go unfulfilled, no need to worry; you can always revive them. Veteran Car Donations has come up with five tips to help you pick up where you left off:
Revisit and revise.
Think about your failed resolution. Was it really doable, or did it turn out to be unachievable?
For instance, if you had aimed to lose five pounds in a single week, a more realistic goal would probably be two pounds a week, though it depends on the frequency and intensity of your workouts. Modify your resolution a bit to make it more attainable.
Discover the factors that stopped you from succeeding.
Aside from setting unrealistic goals, there might be other factors that hindered or stunted your progress. You might have started strong, only to lose momentum after some unforeseen circumstances.
Maybe you got ill and had to stop your diet, or your work got so hectic that you decided to focus all your time and energy on your work alone, or you just didn't bother including your goal in your list of priorities. Whatever those reasons may be, you always have a choice to make up for lost time as long as you're ready to commit.
Keep a written record.
After revising your resolutions, list them down on a notebook or any piece of paper that you can stick to a wall or any surface so you can see them every day. Be sure to specify the things that you really want to accomplish, and by that we mean you also got to include estimated dates and numbers.
A good example would be completing a 1,000-km biking record before the month ends. More specific goals tend to make people more motivated. Also, don't forget to keep track of any milestones to see how far you've come.
Turn it into a habit.
Persistence and consistency are the recipes to success. These qualities will bring you closer to your goals.
If your goal is to lose 20 pounds within two weeks, make it a habit to run every morning. Log your calories in your food app immediately after eating. Once you've practiced these habits for a few consecutive days, they'll be something you'll do without even thinking.
Reward yourself for a job well done.
We know how frustrating it can be to encounter setbacks when you're trying to reach a certain goal. You need to remember that these challenges are normal. You can overcome them if you're truly passionate about achieving your aspirations. Just don't give up.
Instead, take a break to regroup yourself or call a friend for encouragement. Better yet, reward yourself every time you lose a pound, break a running record, or go a week without sweets.
Help Uplift the Lives of the Struggling Vets in Your Area
If one of your unfulfilled resolutions is to let go of your old and unwanted vehicle, we'd love to help you tick that off your list. Hand that car over to us at Veteran Car Donations! Not only will you get rid of an unwanted possession quickly and with no hassle whatsoever, but you'll also be supporting your community's struggling veterans.
Your contribution will provide much-needed assistance to our former troops who are suffering from homelessness, chronic unemployment, disabilities, and illnesses, including mental health conditions.
We'll have your car auctioned off, with the proceeds going directly to our veteran-focused charity partners. These IRS-certified 501(c)(3) nonprofit organizations use the funding to provide deserving veterans and their families with free quality health care, financial aid, housing assistance, employment opportunities, family support, educational scholarships, psychotherapy services, and many other benefits.
You will also benefit from your charitable contribution since we'll quickly haul your car away at a date, time, and place of your preference at absolutely no cost to you.
You'll also get to enjoy our quick and convenient donation process where you don't have to do any paperwork.
On top of that, your charitable contribution will entitle you to receive the maximum tax deduction in the next tax season.
However, those material perks may pale in comparison to the greatest reward you'll get when you donate a vehicle to us: the priceless feeling of joy and satisfaction for doing something that can help transform the lives of the suffering heroes in your community.
We're delighted to tell you that, unlike most car donation programs, we accept pretty much all sorts of vehicles at Veteran Car Donations. We're not even picky when it comes to their age or condition. Moreover, we can collect your vehicle wherever it is located in the country since we operate in all 50 states.
If you have any questions or concerns, feel free to call us at our toll-free hotline 877-594-5822 or you may send us a message here. Check out our FAQs page for more information on our donation program.
Lend a Helping Hand to Our Hurting Heroes Today!
Make this year's Resolution Renewal Day extra special by donating your extra or spare vehicle for the sake of our nation's hurting heroes. Call Veteran Car Donations at 877-594-5822 or fill out our online donation form to get started now!