August 22, 2020
RV Sales Surging Amid Covid-19 Outbreak: Travelers Wary of Travel by Plane, Ship, or Car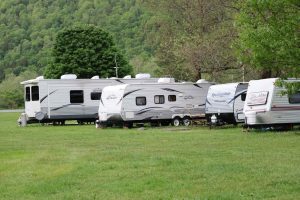 Just because Covid-19 restrictions have made traveling a bit more complicated doesn't mean that people are no longer interested in taking a vacation this summer. After months of staying at home under self-quarantine and lockdown orders, many people are itching to get out and take a much-needed getaway vacation.
Although many airlines are now offering flights to select destinations, travelers are still hesitant. They fear they might get in contact with possible asymptomatic virus carriers aboard the plane. They also have some reservations about staying in a hotel where they fear the possibility of getting the virus from asymptomatic hotel guests and unsanitized objects and surfaces. For these reasons, people are investing in recreational vehicles such as trailers, motorhomes, and campers.
Since an RV is equipped with a private washroom, a dining area, a mini-kitchen, and, of course, a cozy bed, it's no wonder that a growing number of people have decided to use RVs as their mode of travel. The vehicle not only assures them of their safety, but it also gives them the freedom to go anywhere they wish to. Plus, they wouldn't have to worry about airline schedules anymore.
A recent study by the polling firm Ipsos showed that 20% of Americans are more interested to plan a trip using RVs compared to planes, ships, or cars. Out of those who chose to travel by RV, 51% stated that their reason is due to health concerns from the novel coronavirus contagion.
RVShare, a popular site for RV rentals, found that their bookings have almost tripled since 2019. CEO Jon Gray pointed out that instead of renting for a long weekend, travelers are now booking for an average of 7 to 10 days.
RV dealers that reopened in early May have reported a 170% increase in monthly sales year over year. Mid-State RV Center, an RV dealership in Byron, Georgia, sold 100 RVs in May alone — a company record in its 31-year history. Mike Regan, the general manager of Crestview RV Center in Buda, Texas, said their sales have gone through the roof, recording a 30% increase.
Got an Old RV You No Longer Need?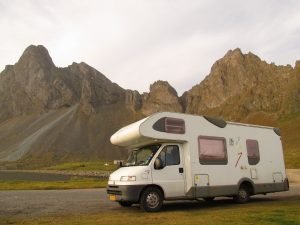 While many folks are looking to buy or rent RVs, you might own one that hasn't been driven in ages. If you've been thinking of parting ways with your old RV or any other no-longer-used vehicle, you might want to do it for a worthwhile cause. When you donate it to us at Veteran Car Donations, you'll be helping transform the lives of the suffering disadvantaged veterans and their families in your community.
Despite the whole coronavirus situation, we continue to accept vehicle donations in all parts of the country. Your health is our priority, and we're taking all the steps recommended by health authorities to ensure that our donors as well as our towing crew are fully protected. You don't even have to be present at the pickup site when we haul your car away.
After your vehicle enters our program, we'll place it up for auction. All proceeds will be distributed to our IRS-certified 501(c)3 nonprofit partners, all of which are committed to assisting our nation's struggling veterans and their families. They provide their beneficiaries with free quality health care, financial aid, housing assistance, employment opportunities, family support, educational scholarships, psychotherapy services, and many other benefits.
To thank you for your compassion and generosity, we'll mail you your 100% tax-deductible sales receipt a few days after the auction of your vehicle. This receipt will entitle you to claim a maximized tax deduction in the next tax season.
You will also benefit from our free pickup and towing service. Just give us a time, date, and location for this, and we'll assign an affiliate towing company to do the job.
Check out our FAQs page to learn more about our car donation program and to see how our donation process works. Should you have any inquiries or clarifications, simply call us at 877-594-5822 or leave us a message here.
Bring Hope to Our Ex-Service Members Today!
Think about all the sacrifices our veterans have made to protect our nation and preserve our rights and freedom. Let them know how grateful and appreciative you are for the invaluable service they've rendered to our nation by helping them in their time of need. Call Veteran Car Donations at 877-594-5822 or fill out our online donation form to get started with your car donation now!