July 24, 2020
Self-Help Books for Veterans with PTSD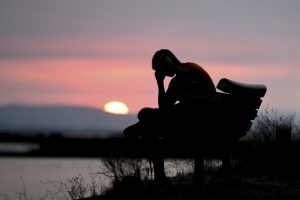 While undergoing therapy is said to be the most effective way to treat post-traumatic stress disorder (PTSD), reading self-help books can also help. Many books have been written specifically to guide veterans and their loved ones in dealing with PTSD since many of them are no strangers to this mental disorder.
If you're among the thousands of vets who have been diagnosed with PTSD, or you have a friend or relative afflicted with the disorder, here are some self-help books you might want to check out:
Author Ashley Hart II wrote this book to give vets a sense of hope and positivity despite living with PTSD. He presents the concept that we live in two worlds: the physical world and the world within ourselves. Hart believes that balancing both will make it easier for affected individuals to experience a fulfilling life. The book contains essays that provide readers with strategies to monitor PTSD triggers and cues.
Dr. Peter A. Levine shares his 12-phase Healing Trauma program to veterans and others who are struggling with trauma and anxiety. Although the book contains only 90 pages, it offers detailed steps on how you can gradually heal from traumas and distressing events. Dr. Levine takes his readers on a journey of recovery as he helps them conquer negative feelings by keeping them in touch with their bodies and emotions.
Colonel Charles W. Hoge, a doctor and prominent mental health advocate, shows how veterans can transition smoothly to civilian life with this book. He offers his vast knowledge on managing PTSD, combat stress, mild traumatic brain injury, and other physiological reactions to war. Hoge drives home the point that vets are capable of surviving their battles in life no matter how tough they may be.
This easy-to-read book offers important topics on combating PTSD, including its symptoms, treatment options, and where to seek help. Unlike most psychological guide books, this one uses simple language so that everyone can understand it clearly. Adding credibility, authors Brannan Vines and Heather Hummert have first-hand experiences of what it's like to live with someone having the disorder, as both are married to veterans afflicted with PTSD. The book is a project of Family of a Vet, a nonprofit dedicated to serving our nation's heroes and their families.
While this book also discusses ways to manage stressors, it mainly addresses the challenges veterans face when they file for benefits related to PTSD. Author John Roche provides a comprehensive guide on how vets or their dependents should prepare a well-grounded claim for PTSD-related benefits. Roche states that filing a successful claim is difficult, with one veteran he helped taking four years to complete the process.
Written by Edward E. Moody, Jr. and Lt. Col. David Trogdon, this booklet gives hope to veterans who are suffering from the invisible scars of war. First Aid for Your Emotional Hurts is geared toward helping vets and their families find a brighter future for themselves. Apart from PTSD, it also covers topics like war stressors, traumatic brain injury, and life after service.
Emotionally wounded veterans who prefer a more spiritual and Christ-centered approach in dealing with PTSD will enjoy reading this book. Rev. Chris Adsit helps his readers heal from trauma by sharing the principles of God's Word. The manual provides steps on how to overcome trauma, process grief, deepen bonds with friends and family, and strengthen one's relationship with God.
Help Vets Overcome PTSD and Other Challenges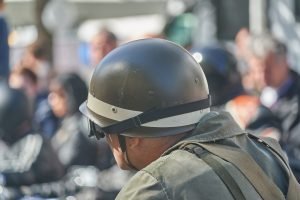 Tired of seeing a beat-up car in your garage every morning? Think it's time to finally give it a new home? We'll be more than happy to have it here with us at Veteran Car Donations!
Once you decide to donate that vehicle to us, you'll play a vital role in uplifting the lives of the suffering vets in your community. These are the courageous men and women who risked their lives to preserve our freedom and protect our security but who are now living in misery, suffering from mental health issues as well as service-connected disabilities, failure to find jobs, and homelessness due to extreme poverty.
We'll turn your donated vehicle into a source of funding for our charity partners by selling it through an auction. We'll then transfer the proceeds to these charities, helping them provide their veteran beneficiaries with employment opportunities, quality health care, housing assistance, financial aid, and benefits for their families.
You will also get your share of benefits from your auto donation. These include a substantial tax deduction and the free towing of your car wherever it is located in the country.
You can donate not just your old car but almost any other type of vehicle that you no longer need.
If you're interested to learn more about our work, feel free to visit our FAQs page. Should you have any questions or concerns, you may reach us at our toll-free hotline 877-594-5822 or send us a message here.
It's Time to Give Back to Our Heroes!
What may seem like a useless vehicle to you can be a life-changing instrument for the needy veterans in your area. Hand it over to us now to start uplifting lives. Call 877-594-5822 or fill out our online donation form now!