September 2, 2021
It's Time to Pursue Personal Growth This September!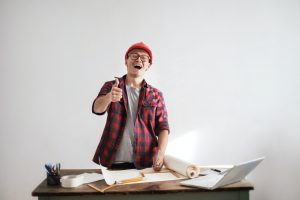 Self-improvement is all about personal growth. When we pursue this goal, we seek to become better versions of ourselves.
September is Self-Improvement Month, a perfect time to pursue personal growth. To meaningfully celebrate this month, you need to seek new growth opportunities, get moving, and get yourself ready for an overall makeover.
Positive results of your self-improvement efforts may not come easily and quickly. What's important is to put yourself in the right direction. To help you get started, Veteran Car Donations has listed five sure-fire ways of improving yourself:
Do one thing that scares you.
Being afraid of something is completely normal. However, don't let it keep you from trying new things out! This September, do one thing that puts you outside of your comfort zone. It doesn't need to be anything extreme. It should be something that you've always wanted to do but have always put off because of fear of failing or being ridiculed.
Read personal development books.
Self-help books are a great way to start your self-improvement journey. Find time during the month to sit down and read a book on personal development. One great book you can start with is the Seven Habits Of Highly Effective People by Stephen Covey.
Wake up earlier.
Waking up earlier than usual will allow you to spend more time productively. This September, try waking up at least 30 minutes or one hour earlier than you're used to. Use the extra time to clean your room or do some exercises — tasks that you've always found excuses not to do.
Eat healthier.
Eating healthy is easier said than done. However, it's one of the best decisions you can make since it will surely pay off in the long run. So, keep away from fast food and eat more leafy greens instead.
Set new goals.
They can be personal or professional goals. These will give you something to aim for and constantly challenge you to keep moving forward.
Celebrate Self-Improvement Month in an Extraordinary Way
Self-Improvement Month is a time when we focus on making ourselves better. Consider, however, taking the month-long observance one step further by helping improve the lives of the struggling veterans in your local area. Many of our former soldiers are in desperate need of support. They are homeless, jobless, and suffering from service-connected disabilities and illnesses, including mental health disorders.
You can help turn around the lives of these disadvantaged and neglected veterans by donating any vehicle you no longer use or need to us here at Veteran Car Donations.
We'll have your donated vehicle auctioned off, with the proceeds going to the reputable military and veteran nonprofit organizations that we are in partnership with. These IRS-approved 501(c)(3) nonprofits use the money to provide deserving veterans and their families with free quality health care, financial aid, housing assistance, employment opportunities, family support, educational scholarships, psychotherapy services, and many other benefits.
You will also benefit from your charitable contribution since you'll get to enjoy our free towing service wherever your vehicle is located in the country.
You'll also find satisfaction from our quick and convenient donation process where you don't have to do any paperwork.
On top of that, you'll have the privilege of receiving the maximum tax deduction in the next tax season.
However, those material perks may pale in comparison to the greatest reward you'll get when you donate a vehicle to us: the priceless feeling of joy and satisfaction for doing something that can help transform the lives of the suffering heroes in your community.
We're also delighted to tell you that, unlike most car donation programs, we accept pretty much all types of vehicles. We're not even picky when it comes to their age or condition.
If you have any questions or concerns, feel free to call us through our toll-free hotline at 877-594-5822 or you may send us a message here. Check out our FAQs page for more information on our donation program.
Reach Out to Our Heroes Today!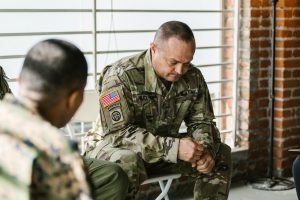 Celebrate Self-Improvement Month this September by reaching out to the hurting heroes in your community. Show them that they are not forgotten. Donate a car to Veteran Car Donations by calling 877-594-5822 or filling out our online donation form now!