March 1, 2022
Learn How to Help Someone Who Deliberately Injures Themself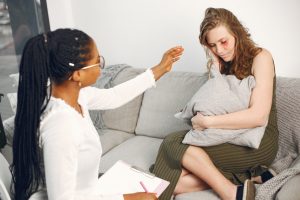 When someone you care about has admitted to you that they're deliberately inflicting injuries on themselves or when you see suspicious injuries on their body, it can be difficult to know what to say or how to approach the situation. You may even wonder whether you should keep their behavior a secret or convince them to see an expert in mental health. If you're unsure of how to help, you're not alone.
In support of Self-Injury Awareness Day on March 1st, Veteran Car Donations sheds some light on the issue so you can be there for someone who has a harmful way of coping with emotional pain and distress.
How to Support Someone Who Self-Harms
Also known as non-suicidal self-injury, self-harm is when a person purposefully hurts themself without conscious suicidal intent as a way of dealing with difficult emotions, overwhelming situations, and painful memories or experiences. Although individuals who self-injure use different ways to harm themselves, most of them self-inflict injuries on their hands, wrists, stomach, or thighs. If you have a friend or family member who is trying to make themself feel better by resorting to self-harm, you can do these things to help them.
Don't overreact.
Their admission of how they've been hurting themselves may shock or startle you. Before you start to overreact or panic, keep in mind that the way you respond to your loved one will have a significant impact on how much they'll open up to you.
You may not be able to completely understand what they're going through or why they engage in self-harm.
However, a listening ear can go a long way. The more you remain calm as you hear them out, the more they'll open up to you about their method of self-harming, how often they do it, what triggers the behavior, their risk for suicide, and their willingness to seek help.
Avoid judgment.
Your loved one may worry that people might assume that they're suicidal or label them as an attention seeker, self-injurer, or a cutter. Since there's so much more to them than their behavior, try to relate to them as a whole person and not just to their behavior. Being judgmental will only cause them to isolate themselves even more.
Offer to help them find support.
If they tell you that they're open and willing to get help, offer to help them find a treatment center or drive them to their appointment with a therapist. You have to be respectful of how they respond to your offer.
Don't force them to change.
It doesn't matter how many times you cry, plead with them, or ask them to promise you that they'll stop hurting themselves. Unless that person is willing and ready to change, they're not going to. Trying to force change will only make them feel even more helpless and guilty for disappointing you.
Although it's hard to watch someone you care about waste their life away, the best thing you can do is to be there for them until they're ready to change.
An Excellent Way to Help Veterans Who Suffer from Mental Health and Other Issues
Some of our former service members who struggle with mental health issues inflict injuries on themselves as a way to cope with painful feelings. If you want to help them lead healthier and more productive lives, consider donating an unwanted vehicle to us at Veteran Car Donations. We'll use your donation to help not only those veterans with mental health issues but also those who are homeless, unable to find employment, and who are suffering from disabilities and illnesses.
We'll sell your donated auto through an auction and use the proceeds to support the life improvement programs of our veteran-focused charity partners. These IRS-approved 501(c)(3) nonprofit organizations use the funding we give to provide their beneficiaries with free medical care, psychotherapy services, financial aid, family support, housing assistance, educational scholarships, employment opportunities, and many other benefits.
Your participation in our vehicle donation program will enable you to enjoy a fast and free towing service wherever you want us to collect your vehicle anywhere in the United States. Your donation will also entitle you to receive the maximum tax deduction in the next tax-filing season.
However, these material rewards pale in comparison to the deep sense of personal satisfaction you'll experience, knowing that you'll be giving back to our heroes who put their lives on the line to defend our nation's freedoms and ensure our security.
We accept nearly all types of vehicles regardless of their year, make, model, mileage, or condition.
For more information about our vehicle donation program, you may browse through our FAQs page. Send us a message here if you have any concerns or inquiries, or give us a call anytime through our toll-free hotline at 877-594-5822. 
Do Something Unforgettable for Our Nation's Heroes Today!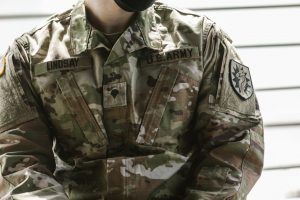 We have a moral obligation to take care of our fellow Americans who risked their lives for our sake. If you're ready to do something unforgettable for them, call Veteran Car Donations at 877-594-5822 or fill out our secure online donation form now!