March 1, 2020
Self-Injury Awareness Day: Reach Out to Emotionally Troubled Individuals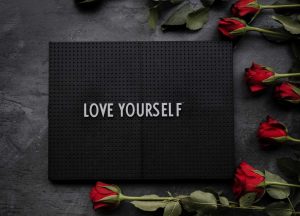 About 17 percent of people around the world engage in acts of self-injury during their lifetime, according to a recent study. In the United States, more than 2 million self-harm cases take place every year. Although 50 percent of the subjects make an effort to seek help, they would only open up to and ask advice from their family and closest friends, fearing that others would only ridicule them.
Due to the frightening numbers and the stigma associated with self-harm, concerned professionals created Self-Injury Awareness Day (SIAD). This global event takes place every 1st of March, with the aim of encouraging the public to recognize the signs of a self-destructive individual, and how they can support this person
Everything You Should Know about Self-Injury
Self-injury, otherwise known as self-harm or self-mutilation, is a deliberate act of hurting oneself but without the intention of committing suicide. Most people who inflict pain on themselves do it to release negative feelings such as sadness, anger, anxiety, or depression, seeing it as a temporary escape from emotional pain. There are also others who harm themselves as a cry for help.
While cutting is the most common form of self-injury, others burn certain areas of their bodies. Some hit their heads on the wall. Some would go as far as breaking their bones. 
Individuals suffering from post-traumatic stress disorder (PTSD) are no strangers to self-harming behaviors. However, they have a different reason for acting that way than others. They actually want to get in touch with reality. Every time they experience flashbacks or dissociations, PTSD sufferers cut or hit themselves just so they can "shock" their bodies to bring themselves back to the present moment.  
Signs to Look Out For
Since individuals who engage in self-mutilation usually hide their wounds, scars, or burns, it's impossible to recognize them in plain sight. If you suspect someone you know is harming themselves, be sure that you keep an eye for these signs:
They often come up with excuses about their bruises or deep wounds that don't seem to make sense.
They prefer to isolate themselves from the rest, including their family members and friends.
They no longer enjoy their favorite activities.
They wear clothes that don't match with the weather (ex. wearing coats or sweatshirts on sunny days).
They appear aloof and guarded.
If you notice a person showing any, most, or all of these signs, it's best that you talk to them and get them to share their problems. Let them know that you're willing to help in any way possible and that you're always ready to lend an ear.
The best way to treat them, however, is by seeking help from mental health experts. S.A.F.E. Alternatives is an online resource where you can refer people who might be struggling with self-injury behaviors. 
Help Stop Self-Injury Among Our Veterans
With all the gut-wrenching events our vets have witnessed and experienced on the battlefield, it comes as no surprise that many of them have developed depression or PTSD. Without professional help, the odds of them harming themselves as a means of coping with their mental disorder are high. Worse, seeing their situation as completely hopeless and without anyone to turn to, these individuals could end up taking their own lives.
That's why Veteran Car Donations exists. It is our mission to provide our troubled veterans all the help they need to overcome their struggles, and it's not just mental health issues we're talking about. We also serve retired troops who are faced with poverty, homelessness, service-connected disabilities, and unemployment. 
Together with like-minded nonprofit organizations, we work to ensure that these men and women live better lives. We collect old vehicles, auction them off, and use the proceeds to fund our nonprofit partners. These nonprofits use the money to sustain their delivery of life-enhancing programs and services for the benefit of needy veterans and their families. The services they deliver include financial assistance, free medical treatment, employment opportunities, and family support.
You can support us in our mission by donating to us any type of vehicle that you no longer need. When you do so, you'll help transform the lives of the suffering vets in your community.
In return, you'll receive our free towing service and a top tax deduction for your charitable contribution.
You can make your donation wherever you're located in the United States since we have vehicle donation programs in all 50 states.
If you have any questions or concerns about our vehicle donation program, don't hesitate to call us at 877-594-5822 or leave us a message here. You may also check out our FAQs page for more information.
Help Our Struggling Vets Now!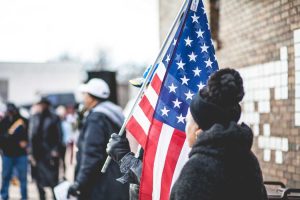 There's no better way to mark Self-Injury Awareness Day than by extending a helping hand to our struggling veterans. Pick up your phone and call us at 877-594-5822 or fill out our online donation form to make your donation now!