April 14, 2018
Share a Good Laugh with Someone on April 14th – It's International Moment of Laughter Day!
Take time to share a moment of laughter with your spouse, kids, a friend or a co-worker as the whole nation celebrates April 14 – International Moment of Laughter Day! Watch one of the funniest movies of all time, crack the funniest joke, or do something silly to celebrate this annual occasion!
How the Celebration Came to Be
The International Moment of Laughter Day was created by Izzy Gesell, a humorist who encouraged people to laugh more often. We often forget that laughter truly is the best medicine. Laughing can help relax the muscles, reduce stress through the reduction of cortisol and epinephrine release, and can be a cure for pain.
Medical studies have also shown that it could boost the immune system and improve blood circulation. One particular study conducted by the researchers at the University of Maryland Medical Center in 2005 claimed that laughing can cause blood vessel dilation thereby increasing blood flow.
By laughing more often, you get a chance to inspire other people to hope. Spreading joy also helps you connect with other people.
What You Can Do to Make People Laugh
This April 14, don't miss that opportunity to share a good laugh with someone – even with a stranger! Take this chance to brighten the day of someone. It could be the only positive thing that happened to them all day.
Here are 5 simple things you can do on International Moment of Laughter Day:
Watch your favorite comedian's show.
Whether it's on-screen or personal, there's no better way to burst into peals of laughter with friends than watching your favorite stand-up comic's act.
Recall a childhood memory or share a funny story that happened to you the other day. It'll surely brighten up the day of your listener. If you want, you can share it on Facebook!
Reading a good book not only improves your humor, it could also help boost your mood and promotes relaxation.
Tell a funny joke to a co-worker or friend and make them explode in bursts of laughter. Bonus points for something original and not copied from the stand-up comic's show that you recently watched!
Giggle, chuckle, and laugh a little harder on April 14! Share a moment of happiness with your friends and family and create a lasting connection!
Spread the Happiness to Our Veterans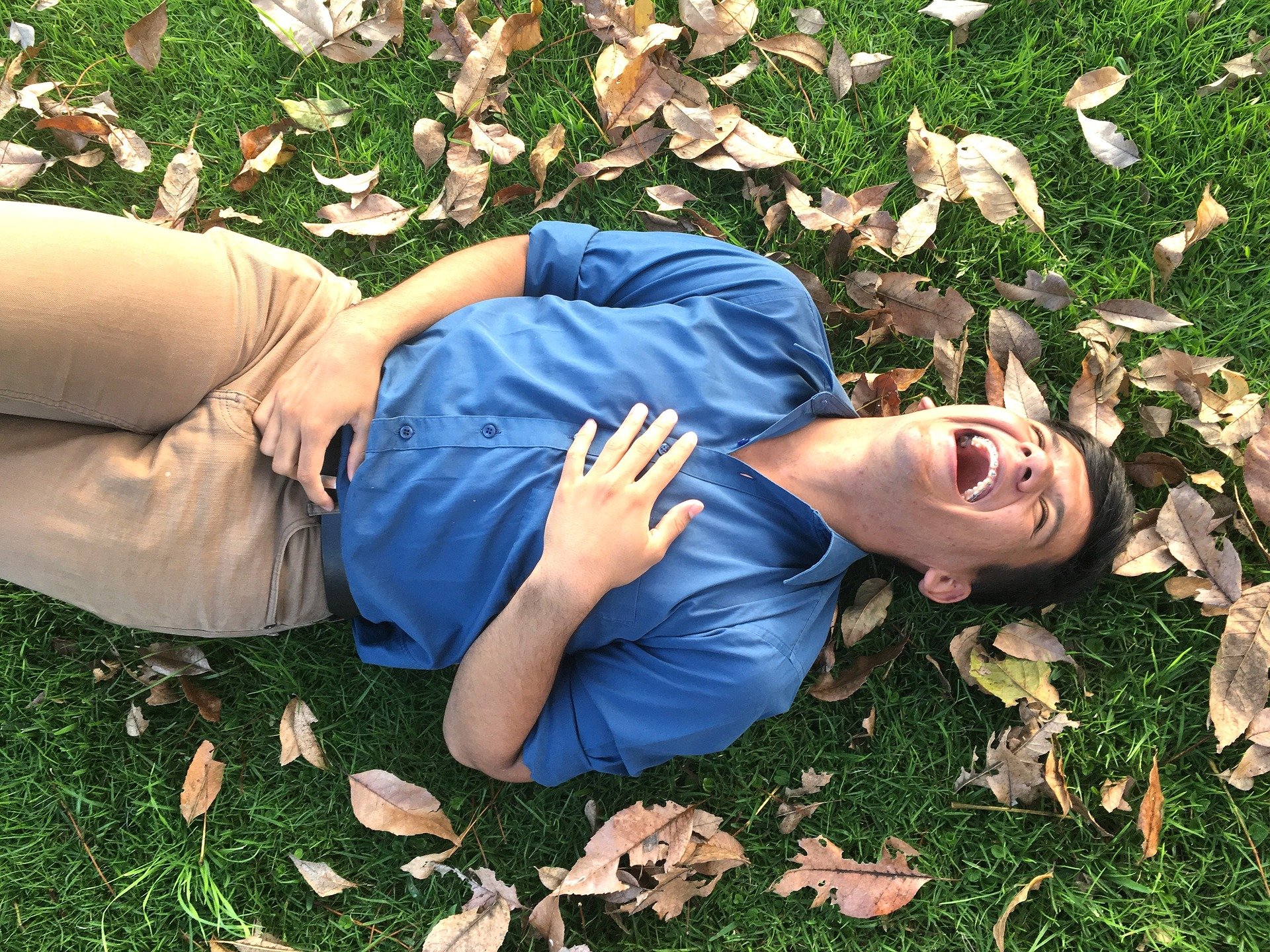 Do you know that some of our veterans are experiencing mental health problems such as depression and Post-Traumatic Stress Disorder following their discharge from the service? The harsh environment on the battlefield and the conflicts they have experienced while on service have become deeply entrenched in their minds and are now affecting their mental health.
It's a sad fact that they are going through a difficult time as they readjust back to civilian life. Compounding their woes is their inability to find support from the government and the people around them, the sacrifices they've made in the service of our country apparently all forgotten.
But it's never too late to spread laughter, joy, and hope for a better future for these veterans, our nation's heroes. We at Veteran Car Donations as well as the nonprofit organizations we have partnered with, dedicate our time and services in promoting the welfare of our veterans. This way, we too, could also take part in this joyous celebration by putting a big smile on our national heroes. If you want to get rid of that unwanted car that's sitting in your garage, you can donate it to Veteran Car Donations today!
Call us at 877-594-5822 or fill out our online donation form and get free towing services and handsome tax deductions for your vehicle donations. Celebrate April 14 – International Moment Of Laughter Day by donating a car for the benefit of our struggling veterans!