November 29, 2021
Shop Online with Peace of Mind on November 29th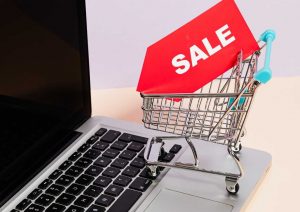 More and more people have turned to the internet to do their shopping, especially with the world still plagued by the coronavirus pandemic. And, with Cyber Monday coming up on November 29th, expect cybercriminals to ramp up their scams.
Cyber Monday is a 24-hour online shopping event that takes place on the first Monday after Thanksgiving, serving as an extension of the Black Friday sales. It was created by businesses to encourage people to do their shopping online.
When shopping online, you should watch out for bogus e-commerce websites. Be aware that cybercriminals have become more adept at creating fake online shopping sites where they lure customers so they can steal their credit card information. For the record, in 2019, around 100,000 fraudulent sites successfully tricked people into providing their personal details.
While this sounds frightening, you can always do something to steer clear of online criminals. Being extra cautious is key when it comes to looking for Cyber Monday bargains.
To help you avoid falling prey to these scammers and their sophisticated attacks, Veteran Car Donations shares these five tips that will allow you to shop safely online:
Shop only from secure sites.
Before submitting any confidential information such as your credit card number, always check that the website you're dealing with has a URL that starts with "HTTPS" or "SHTTP", with a padlock symbol beside it. The "S" signifies that the website is encrypted and secured with an SSL certificate. In other words, any data you encode there is 100% protected. Hackers can't bypass websites with SSL certificates.
If you still have suspicions about a certain e-commerce store's website despite its "HTTPS" URL, you can use a site safety check tool like Google Safe Browsing to make sure you're dealing with a legitimate e-commerce store.
Watch out for phishing attempts.
With the start of the holiday season, expect to receive emails advertising incredible deals that are too good to be true. Cybercriminals will phish their way to your private information by sending you such emails.
Be wary of any emails that offer last-minute deals or cash prizes. Many of them were designed to trick shoppers into clicking on a link that looks like it's coming from a popular retailer. This link will take you to a fake website that may appear legit. Once you enter this website, cybercriminals will steal your confidential information.
One way to identify a phishing email and website is by recognizing many typos, misspellings, and grammatical errors. Also, never respond to an email that requests you to verify your information, particularly if you don't remember sending it.
Use strong passwords.
Always use strong and unique passwords. Also, use a different password for each of your accounts. Once cybercrooks have identified one of your passwords, they'll be able to access your other accounts if you're also using the same password for some of them.
An ideal password is long and complex, preferably a passphrase. It's a string of words that's memorable to you but harder for everyone else to crack. Include a mix of lower- and upper-case characters, digits, and symbols.
Pay with your credit card.
It's always a good idea to use a credit card when shopping online since it provides additional protection over other payment options.
For instance, if a cyber thief was able to purchase something online using your credit card, there's a huge chance that your bank will reimburse you for the stolen amount as soon as you notify the bank. On the other hand, if someone uses your debit card details, they can easily clear out your account, making it much more difficult for you to reclaim the money.
Additionally, you must decline any offers from any websites to save your credit card number on the pretext that this will facilitate making purchases from them in the future.  You'll never know when a website will encounter a data breach. If a website suggests that you pay by transferring directly from your bank account, you should leave right away.
Make sure all of your software is up-to-date.
See to it that your security software is updated before you do your Cyber Monday shopping. This will prevent hackers from accessing your computer through vulnerabilities in outdated systems. You also need to install antivirus software to detect threats and block unauthorized users from gaining access to your computer.
Make It an Unforgettable Cyber Monday for Our Vets
While looking forward to Cyber Monday to buy holiday presents for yourself and your loved ones, spare a moment to think about the veterans in your community who are living miserable lives. These are our former service members who are suffering from homelessness, disabilities, joblessness, as well as physical and mental illnesses.
You can extend them a helping hand by simply handing over your unwanted automobile to us here at Veteran Car Donations. We'll use your donation to uplift the lives of the suffering veterans in your community.
We'll sell your donated vehicle through an auction and use the proceeds to support the life improvement programs of our veteran-focused charity partners. These IRS-approved 501(c)(3) nonprofit organizations provide deserving veterans and their families with free quality health care, financial aid, housing assistance, employment opportunities, family support, educational scholarships, psychotherapy services, and many other benefits.
It's so easy to donate a vehicle to us. We'll take care of most of the work for you. Simply give us a call through our toll-free line at 877-594-5822 and one of our donation specialists will walk you through our donation process.
Donating to Veteran Car Donations allows you to receive valuable rewards, such as getting the maximum tax deduction in the next tax season and our professional pickup and towing service at no cost to you.
Moreover, you'll get to experience the priceless joy and satisfaction of giving away something that will be used to help transform the lives of our nation's heroes — those men and women who fought and risked their lives for us so we can live in freedom and peace.
We're not choosy on the type and condition of the vehicle you intend to donate. We accept nearly all vehicle types,  including those that are no longer in good condition.
You can donate wherever you are since we operate in all 50 states plus the District of Columbia.
Head over to our FAQs page to find more information about our mission, donation process, and other information about Veteran Car Donations. If you have specific inquiries or concerns, feel free to give us a ring at 877-594-5822 or contact us here.
Surprise Our Heroes with an Early Christmas Gift Today!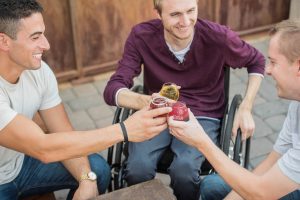 Why wait for Christmas to give back to our nation's heroes when you can do it today with a car donation? Call Veteran Car Donations at 877-594-5822 or fill out our secure online donation form to show your support now!