April 10, 2020
Show Love to Your Siblings on National Siblings Day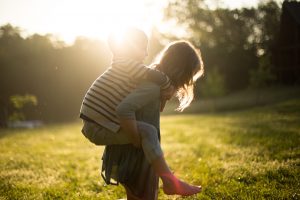 They are our very first friends, sometimes our worst enemies, at other times just plain annoying. Let's face it — it's hard to imagine life without our siblings. Most likely, you once had fights with your brothers and sisters, and still do so from time to time.
It's not just you. All over the world, it's the norm for siblings to fight and squabble even over the smallest, most insignificant things. Growing up in a confined space with people whose personalities greatly differ from yours isn't easy, so petty fights are bound to happen every now and then.
Despite this, you know that life will not be the same without your annoying brothers and sisters. They get on your nerves and they make fun of you (and of course, you make fun of them, too). Still, they are some of the most important people in your life.
This National Siblings Day, let's take a pause from our never-ending sibling rivalry and show our brothers and sisters just how much they mean to us. They won't expect it and they'll probably pretend that they don't care, but deep inside, they'll love being shown affection from their big brother or their little sister.
'What Can I Do on National Siblings Day?'
Okay, let's be honest. Telling your siblings straight up that you love them can feel a little awkward for some (if not most) people. Not everyone has that type of relationship where they share feelings and give big hugs every time they see each other. Most of us have this love-hate relationship with our brothers and sisters where we mostly prank or tease each other until one gets tired.
Take a look at the three awesome ways below where you can show love and appreciation to your siblings on National Siblings Day without making it too awkward or creepy!
Post on social media. They won't expect it!
Almost everyone uses social media, and we're willing to bet your siblings do, too. Posting a photo with them on your Instagram or on Facebook is a low-key way of letting them know that you do think about them and how they've impacted your life.
Food is always appreciated.
Nothing says "I love you" in a non-creepy way than through food! Buy them their favorite burger or fast food meal and pretend you just happened to pass by and decided to buy them a meal alongside yours.
Share childhood stories.
Over lunch or over dinner, try to get your parents to share stories when you were kids. You can also try telling the stories yourself if you can still remember any funny stuff you guys did when you were little.
Share the Love to Our Veterans in Need, Too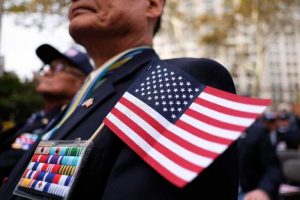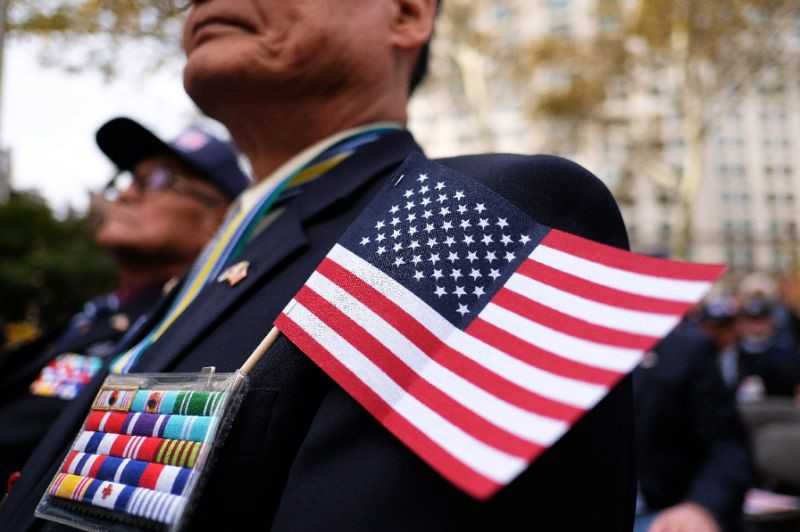 There's enough love to go around on National Siblings Day, so let's show some to our nation's heroes! Years after their service when they endured sacrifices, risked their lives and fought for our country, these brave men and women are now struggling to get by in their daily lives. They're out on the streets, cold and hungry, and without a place to call home. These veterans certainly don't deserve any of that!
The good news is that you can help in turning around their lives. By donating your old vehicle to us at Veteran Car Donations, you'll essentially become a part of our mission to support and care for our deserving veterans. We'll sell your vehicle through auction and use the generated funds to support the essential programs and services of our nonprofit partners. These IRS-approved 501(c)3 nonprofit organizations provide their veteran beneficiaries and their families with free access to mental health care, counseling services, transitioning assistance, and a lot more life-enhancing services.
Donating a vehicle to Veteran Car Donations will benefit you as much as it will benefit our needy vets. You'll get your own share of outstanding rewards, which include our fast and free towing service and your entitlement to a huge tax deduction after we sell off your contribution.
We accept almost all vehicle types, even those that don't run anymore. You can donate wherever you reside in the United States since we have a nationwide vehicle donation program.
For more information about how our donation process goes, check out our FAQs page. If you have questions, you can call us at 877-594-5822 or send us a message online.
It's Time to Give Back to Our Veterans!
They served, fought, and protected our nation's ideals and security. Give back to them by becoming our car donor. Call us at 877-594-5822 or fill out our online donation form now!