May 12, 2020
Show Our Nurses Some Love this 12th of May! Find Out How You Can Honor Them on International Nurses Day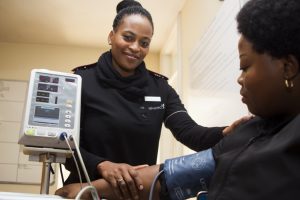 While doctors often get praised for their passion and commitment to save lives, we can't quite say the same thing for nurses. Nevertheless, like our physicians, nurses are also deserving of our recognition. Their patience to deal with stubborn patients, ability to multitask even under pressure, and determination to keep their patients healthy, are among the reasons why we should take part in honoring them on International Nurses Day this 12th of May.
This worldwide event reminds us of the hard work our nurses are doing and the contributions they're making to society.
What makes May 12th even more special is that it marks the birthday of Florence Nightingale, whom we all know as the founder of modern nursing. The International Council of Nurses (ICN) felt that it made perfect sense to use this day to honor her for her outstanding achievements in the field of medicine.
On this significant day, nurses all over the world are celebrated with recognition dinners, banquets, and community events. Health care organizations hold various programs highlighting the importance of the nursing profession and acknowledging the compassionate individuals engaged in it. The ICN often uses the occasion to distribute the International Nurses' Day Kit, which contains public information and educational materials for nurses.
How to Honor Our Nurses
Nurses work tirelessly each day to ensure that their patients recover from their conditions. They also provide emotional support as they comfort patients and their families, assuring them that everything will eventually turn out well.
This May 12th, it's our turn to make nurses feel loved. If you know someone in the nursing field — be they a family member, friend, or neighbor — here are some ways to honor them:
Send them a handwritten note of gratitude.
Surprise them at work with a box of sweet (but healthy) treats.
Let the world know how much you appreciate them by posting a photo in social media of the two of you together.
Take them out for lunch.
If you're free and they have work, offer to run an errand for them.
Throw them a surprise party.
You Can Help Save Lives, Too!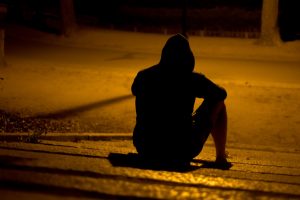 Nurses make a living caring for sick people. Like nurses, you can also do your part to help others in desperate need of assistance. By simply donating your no-longer-used vehicle to Veteran Car Donations, you'll allow your community's struggling veterans to experience normal lives once again.
You can donate almost any type of vehicle, whether it's still in good running condition or no longer.
We'll auction off your donated vehicle and transfer the collected funds to our charity partners, enabling them to provide services to more needy veterans and their families living in your city. Thanks to your donation, more of our charity partners' beneficiaries will receive financial assistance, free medical treatment, employment opportunities, family support, and other essential services.
As our way of thanking you for your charitable contribution, we'll send you a 100-percent tax-deductible receipt after we sell your vehicle. This receipt will allow you to claim a substantial tax deduction in the next tax season.
You will also benefit from our fast and free towing service, which is available in all 50 states. Lastly, our efficient team will handle all your papers, leaving you with nothing to worry about.
If you have any questions or concerns, feel free to leave us a message here or call us at 877-594-5822. You may also check out our FAQs page to learn more about our vehicle donation program.
Give Your Clunker a New Purpose Today
Are you ready to let go of your run-down commuter car and use it for a meaningful cause? Donate it for the sake of our heroes today! Get in touch with us at 877-592-5822 or fill out our online donation form to begin!