March 30, 2020
Show Some Love to Your Doctor on National Doctors' Day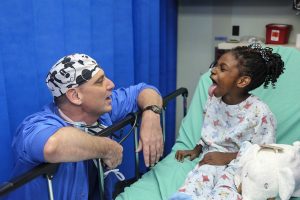 Can you imagine a world without any doctors around? For sure, it would be chaotic. Just imagine having no one to turn when you're sick.
These medical professionals play a crucial part in our lives. We come to them to get better, and they do their best to keep us alive and kicking.
Doctors have a longstanding commitment to providing each and every single one of their patients the best care possible. Most of the time, they would be in hospitals, clinics, or medical facilities, treating ill people and checking up on them every so often. With their hectic schedule and devotion to take care of their patients, it's not surprising that most of them no longer have time for themselves.
For these reasons, National Doctors' Day was created. Taking place every March 30th, the holiday seeks to encourage the public to thank the physicians who have made an impact on their lives. It's also one way of reminding us that we need to visit our health care providers at least once a year for our regular check-ups.
How National Doctors' Day is Celebrated
On National Doctors' Day, employers and hospitals would organize events to honor doctors. Recognition ceremonies would be held and awards handed to outstanding physicians.
Traditional practices observed during this day include sending cards or red carnations to doctors and their spouses, as well as leaving flowers on the graves of doctors who have passed away. 
Here's How to Make Your Doctor Happy
There are tons of ways to get involved in National Doctors' Day. Find out five of them below:
Offer tokens of gratitude to your doctor.
A token of appreciation can mean the world to just about anyone. No matter how simple the gift is, it can still touch the heart of the receiver, knowing that they matter to you. Thank your doctor with a personalized mug, a lapel pin for their coat, or a funny caricature they can proudly display in their office.
Write an appreciation letter.
Write your doctor a letter that comes straight from the heart. Tell them how lucky you are to have them as your physician. A simple "thank you" will also do.  
Take your doctor out for lunch.
Doctors are the busiest bunch, but that doesn't mean that they don't have time to unwind even for a bit, especially if their patients are making an effort to reach out. If possible, invite your physician and maybe even their staff for some grub while they're off-duty.
Deliver a food basket.
Surprise your doctor by delivering a basket of delicious treats to their office or front door. Be sure to keep everything healthy. Even better, ask the secretary for a list of your doctor's favorite foods.
Show your support to your doctor on social media.
Give your doctor a shout-out on your Facebook or Twitter page by posting inspiring messages about them. Who knows? Your dedication message might bring them more patients!
Take Part in a Noble Cause Today
We at Veteran Car Donations would like to invite you to join us in our mission to improve the living conditions of our former troops who are facing tough transition challenges. All you have to do is to donate any type of vehicle you no longer need, whether it's in good condition or not. We'll transform your vehicle into a source of funding for our veteran-focused nonprofit partners. The funding will help our IRS-approved 501(c)(3) nonprofit partners in providing their veteran beneficiaries and their families with financial assistance, free medical treatment, employment opportunities, family support, and other essential services.
Donating to us will also benefit you in more ways than one. We'll provide you with our free towing service wherever you are in the country and wherever your vehicle is located.
Furthermore, your donation is fully tax-deductible. We'll issue you a sales receipt following the sale of your donated vehicle. This receipt will entitle you to claim a tax deduction based on the full selling price of your vehicle.
If you're interested to learn more about our work, please visit our FAQs page. You can leave us a message here or call us at 877-594-5822 if you have questions.
Ready to Donate?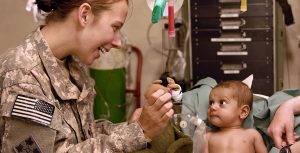 Our doctors aren't the only ones who deserve credit for their service; our veterans are deserving of such credit as well! There's no perfect time than now to let them know how much you appreciate them. Call us at 877-594-5822 or fill out our online donation form to get started with your car donation!