September 15, 2019
Show Your Love for Guacamole — It's National Guacamole Day!
Whether it's used as a party appetizer or a side dish for your tortilla chips, guacamole just seems to capture the hearts of everyone. This Mexican treat has existed since the ancient days of the Aztecs and is considered a favorite by many.
With its delightful taste and rich nutrients, what's not to love about guacamole? It only makes total sense to devote an entire day for it, and that day is none other than National Guacamole Day!
Every 15th of September, many people all over the country — huge guacamole lovers or not — would spend the day showing their appreciation for the avocado dip.
There are lots of ways to celebrate. You can have a heavenly bowl all to yourself, use it as a spread for your breakfast sandwich, experiment with guacamole recipes, or bond with your close pals over your love for Mexican snacks and dips!
Fun Trivia Facts
How about impressing someone with your knowledge about avocados? That sure is another great way to observe National Guacamole Day! From its roots to some unusual recipes, here are things about guacamole that will surely fascinate you:
If you're wondering who discovered such a heavenly dish, you have the Aztecs to thank for. Upon the arrival of Spanish colonizers in the New World, they discovered an Aztec sauce called Nahuatl, which basically means "guacamole sauce."
Avocado and its many nicknames
Thousands of years ago when avocados were still uncommon in America, our ancestors called the fruit the "alligator pear" due to its color and shape. Other monikers they came up with included butter pear, avocado pear, and calavo. Shortly after they decided to stick with avocado, the fruit started to get widespread attention from the public, and the rest is history.
Californians' love for avocado
Among the many things that California can brag about is its humongous production of avocados. The state is known to grow about 90% of the fresh fruit largely because of its mild climate.
Super Bowl parties are incomplete without delicious bowls of fresh guacamole dip on the table. With over 45 million pounds of avocado consumed every Super Bowl Sunday, it's no surprise that it's become quite the competition for pizza and buffalo wings as the most popular Super Bowl food.
There's no reason to feel guilty about devouring a whole bowl of avocado since it's known to provide a wide range of benefits. Not only is it a good source of vitamins A, B, C, and E, but the fruit is also super-rich in potassium and fiber. Though it's high in fat, it's actually the good fat we're talking about.
Uplift the Lives of Our Nation's Heroes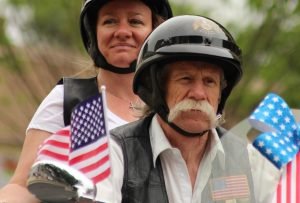 How about celebrating National Guacamole Day by doing a meaningful deed? If you have a vehicle you no longer need, you can spread cheers to the veteran community in your area by donating it to us at Veteran Car Donations.
We'll auction off your donated vehicle and use the proceeds from the sale to help our IRS-approved 501(c)(3) nonprofit partners. These nonprofits provide needy veterans with a wide range of benefits including mortgage-free and specially adapted homes, free mental health care, employment opportunities, job training, transitioning assistance, tutoring support and education scholarships, financial assistance, life skills training, and counseling.
In return for your charitable contribution, you will receive from us a 100% tax-deductible receipt following the sale of your donated vehicle. This receipt will entitle you to claim a top tax deduction in the next tax season. Moreover, you'll also get to enjoy our free pickup and towing services and our quick, convenient, and no-paperwork donation process.
We accept nearly all kinds and types of vehicles — even those that are no longer in good running condition. You can also make your donation wherever you are in the United States since we have vehicle donation programs in all 50 states.
To get started, all you have to do is fill out our online donation form or else call us at 877-594-5822. We'll handle everything else for you.
If you have any questions, feel free to send us a message online or call us at our toll-free hotline. For more information, visit our FAQs page.
Ready to Transform Lives?
As you show your love for guacamole on National Guacamole Day, show also some love for the struggling veterans living in your community. Call us at 877-594-5822 and help us transform their lives with your car donation!