November 11, 2019
Show Your Love for Our Heroes On November 11 – It's Veterans Day!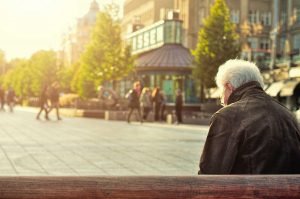 November 11 is a special day for the courageous former members of our armed forces who selflessly risked their lives and endured enormous sacrifices in serving our nation. It's a time when they get to be honored for their valor and dedication to protect our freedoms and ensure our nation's security. It's Veterans Day!
This federal holiday serves as a call for all Americans to honor and express their appreciation and gratitude to all U.S. military veterans – both the living and the deceased. Although Veterans Day started out as a day to commemorate American soldiers who perished on the battlefield, our lawmakers later agreed that the holiday should also serve to honor the living former members of our armed forces. The date was set on the 11th of November to coincide with the anniversary of the signing of the armistice that ended World War I.
Every year on Veterans Day, towns and cities throughout the country hold parades and church services to honor our veterans. Schools and organizations hang the American flag to show their support. In some areas, people gather and observe a two-minute period of silence at 11 in the morning. Communities host various events to recognize their local heroes.
Ways to Express Your Appreciation and Gratitude to Our Vets
If it weren't for the gallantry of our veterans, we would probably not be enjoying the blessings of freedom and security that we hold dear. Repaying our veterans by making even the simplest of gestures is the least we can do to show our heartfelt thanks.
From hanging a flag outside your house to attending a community celebration, there are so many ways to let our former troops know that you are fully aware of what they have done for our country and are highly appreciative and thankful of the invaluable service they have rendered. Here are other ways of honoring our heroes:
Send care packages with personalized letters.
Send veterans in your area care packages with your handwritten letters attached to them. You may include small gifts and their favorite snacks. You may contact a veteran organization in your area to know where you can deliver your care packages.
Visit a national cemetery.
Visit the national cemetery where the remains of service members you know are buried. Leave flowers or place flags on the headstones of these fallen heroes.
Wear a red poppy.
It may sound a bit too simple, but pinning a red poppy on your shirt can already mean a lot to our veterans since this shows your support for them. An alternative, or perhaps a better idea, is to get one such remembrance poppy from an American Legion post in your area in exchange for any contribution you can give. Your donation will be used to help hospitalized and disabled veterans.
Visit ailing veterans.
Visit a military hospital or nursing home that caters to veterans in your community. Spend the day lifting up their spirits and making them smile by talking and listening to them. Entertain them with funny stories and give them some token gifts.  
Donate to a local Fisher House.
In case you didn't know, Fisher Houses serve as temporary homes for families of disabled or wounded military members and veterans. While their loved ones are being treated at the hospital, military spouses and kids are offered free accommodation in those houses. Show them you care by giving gift items or supplies that they can use. Not sure if there's a Fisher House in your area? Find out here.
Offer to extend a helping hand.
If you know of veterans who reside in your neighborhood, thank them for their service by doing them a favor. Offer to do their unfinished chores while they spend the day relaxing. If they refuse out of sheer modesty, take them out for coffee instead, or satisfy their sweet tooth with a homemade pie!
Spread the word online.
Post messages on social media to let the people know the significance of Veterans Day not just for our veterans but for all other Americans as well. Encourage your friends, relatives, acquaintances, and co-workers to express their gratitude and appreciation to our former servicemen and servicewomen in any way they can.
Team Up with Veteran Car Donations Today!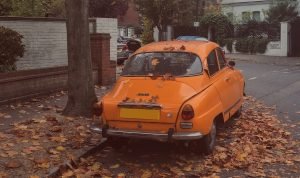 Here's another great way to show your support to the struggling veterans and their families in your area: Donate a vehicle you no longer need to us at Veteran Car Donations! When you do so, you'll be helping transform the lives of these veterans. We'll auction off your donated vehicle and use the proceeds to support the programs of our charity partners. These IRS-certified 501(c)3 military and veteran nonprofit organizations provide deserving veterans with essential medical care, shelter, mental health services, employment opportunities, job training, education scholarships, and many other benefits.
While your vehicle donation will directly impact the lives of our veterans, you will also benefit since your donation will entitle you to receive a top tax deduction after your vehicle is sold at auction. Moreover, you'll get to enjoy our free pickup and towing services and our quick and hassle-free donation process.
It doesn't matter if you're donating a vehicle that's no longer in good running condition because we are not picky in accepting vehicles being offered for donation. We welcome nearly all types of vehicles regardless of their age and condition. You can also make your donation wherever you are in the United States since we have vehicle donation programs in all 50 states.
To get started, you only need to fill out our online donation form or call us at 877-594-5822. That's all you need to do. We'll handle everything else for you – including the free pickup and towing of your vehicle and the processing of all relevant paperwork.
If you have questions about our vehicle donation program, feel free to send us a message online or call us at our toll-free hotline. For more information, visit our FAQs page.
Honor Our Heroes with a Car Donation Now!
There's no better way to observe Veterans Day than to repay our brave heroes with a simple vehicle donation. Call us at 877-594-5822 to begin your donation process. Let this be a memorable day for our nation's heroes.