September 28, 2019
Show Your Neighbors Some Love This National Good Neighbor Day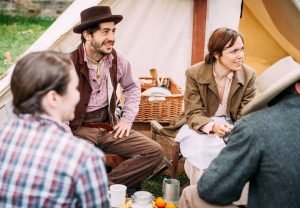 We turn to our neighbors whenever we need help. Whether we need a last-minute babysitter or somebody to watch over our home while we're away, we often find ourselves knocking on their doors to ask for a favor.
Unfortunately, however, with so much going on in our lives, many of us no longer take time to mingle and connect with our neighbors.
That is why Montana native Becky Mattson came up with the idea of having a National Good Neighbor Day. After seeing the value of having good neighbors, she felt that it was necessary to dedicate a day to appreciate kind-hearted individuals in our neighborhoods, prompting her to reach out to the government to propose such a holiday.
In 1978, President Jimmy Carter officially declared the fourth Sunday of September as a day for all Americans to recognize their thoughtful neighbors. In 2003, the annual day of celebration was changed from the fourth Sunday in September to September 28.
It's Your Turn to Return the Favor
Even though you've been a good neighbor yourself, it's still a good idea to celebrate this day by letting your neighbors know how much you appreciate them. Below are some ideas on how you can show your neighbors some love this National Good Neighbor Day. Check them out!
Invite them over for a delicious meal.
Everybody loves good food with good company. Surprise your neighbors with some of your best dishes. That way, you'll make their stomachs full and their hearts, even fuller.
Offer to house-sit while they're away.
With your neighbors watching over your house or taking care of your pets whenever you're on a vacation, it's time to turn the tables and offer to do the same. This will not only save them the trouble of hiring someone, but it will also give them peace of mind knowing that someone they trust will be looking after their place.
Thank them with homemade treats.
Nothing says "thank you" better than a box of heavenly baked goodies. Your neighbors will not only see you as a caring person, but they'll also recognize your exceptional baking skills!
Volunteer to help with their yard work.
Got extra time on your hands? Spend it by mowing your neighbor's lawn, taking out unwanted weeds, raking leaves, or just about doing anything to lessen their burden and beautify their backyard.   
Take them out for coffee.
It may sound simple, but bonding over a cup of espresso can already mean a lot to your neighbor. It means having a caring and thoughtful friend within calling distance.
Our Heroes Are In Need of Your Support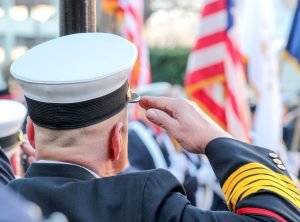 It's a sad reality that many of our veterans are still struggling to re-adapt to society. Life after service has not been kind to them since they have to deal with numerous problems in their transition to civilian life. Some of these veterans are living in our neighborhood. To meaningfully observe National Good Neighbor Day on September 28, why not offer a helping hand to them?
Remember that these brave men and women are rightfully considered as our heroes, having sacrificed and risked their lives to defend our freedoms and protect our nation's security. You can honor them and show your gratitude for their service by donating any unwanted vehicle to us at Veteran Car Donations.
Our goal is to improve the living conditions of our former troops. We transform donated vehicles into fund-generating tools, selling them via auction and using the proceeds to support reputable IRS-certified 501(c)3 military and veteran nonprofit organizations. Thanks to the donations we receive, these nonprofits are able to provide deserving veterans with essential medical care, shelter, food, mental health services, employment opportunities, job training, education scholarships, and many other benefits.
You will also benefit from your charitable deed since we'll be giving you a 100% tax-deductible sales receipt following the auction sale of your donated vehicle. You can use this to significantly lower your tax bill. Moreover, you'll also get to enjoy free pickup and towing services from us.
You can donate to Veteran Car Donations right now by either filling out our online donation form or calling us at 877-594-5822. We accept donations of nearly all types of vehicles whether they're in good condition or not. You can also make your donation wherever you are in the United States since we have vehicle donation programs in all 50 states.
For more information on our car donation program, check out our FAQs page. For inquiries, you can call us anytime at our toll-free hotline or send us a message online.
Show Some Love to Our Heroes with Your Car Donation!
In celebration of National Good Neighbor Day on September 28, let's show some love to the veterans living in our communities. Call us at 877-594-5822 and help uplift their lives with your car donation!