November 13, 2020
Simple Acts of Kindness You Can Do on World Kindness Day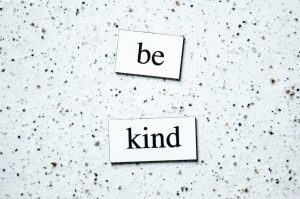 Every 13th of November, we are encouraged to spread compassion to others as we celebrate World Kindness Day. This special day reminds us that even the littlest act of kindness can help turn the world into a better place.
World Kindness Day was created in 1998 by the World Kindness Movement, a coalition of non-governmental organizations, in hopes of raising awareness on the significance of kindness and how it can bind people together.
Oftentimes, we get so caught up with our lives that we forget to think about what other people are going through.
When you treat someone with kindness, you show that you care about them and they matter to you. There's just something wonderful about being extra nice to everyone you bump into.
Brighten Someone's Day with These Deeds
There are countless things you can do that can surely make someone smile from ear to ear. Although some people spend lavishly to bring joy to others, simple deeds of kindness are enough to brighten up someone's day.
This World Kindness Day, we challenge you to do as many acts of kindness as possible. This list will give you some ideas:
Buy a box of munchkins. Drop it on a neighbor's porch. Ring the doorbell and leave before somebody opens the door.
Visit a senior care center and spend time cheering up the residents and staff.
Compliment at least five strangers. Be genuine when you do so.
Bury the hatchet and make peace with a rival.
Greet everyone in your list of online friends a fantastic morning. Don't forget the smiley, or better yet, use a GIF.
While you're driving on the highway, allow the driver behind you to go ahead and overtake you.
Volunteer at an animal shelter. Who knows, you might end up adopting a pet there.
Donate your old books to the library.
Teach a kid a life skill or two.
If you're waiting in line at a coffee shop, pay for the next person's order.
Tell your loved ones how much you cherish them.
Sell no-longer-used items and donate the proceeds to a charity of your choice.
Double your tip to the waiter.
Offer free hugs.
Help a busy friend or neighbor with their chores.
Reach out to someone you haven't heard from in years. Invite them for coffee.
The Kindest Thing You Can Do to Our Veterans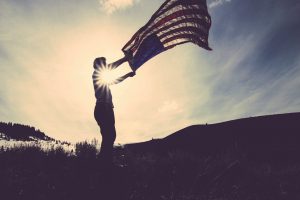 Among the people who truly deserve to be treated with kindness are our former service members. These courageous men and women willingly risked their lives to defend our freedoms and protect us.
Ironically, despite all their sacrifices, thousands of them are living miserable lives. While the government may have provided them with some assistance, they continue to suffer from their service-connected disabilities and mental health issues, inability to find decent and stable jobs, and homelessness due to extreme poverty and lack of support.
You can do your part to turn their lives around by simply donating an old and unwanted vehicle to us at Veteran Car Donations. 
By auctioning off your vehicle, we'll convert it into a source of funding for our nonprofit organization partners. These nonprofits are devoted to promoting the welfare of our veterans. We turn over the proceeds from the sale of donated vehicles to these IRS-approved 501(c)3 nonprofits.
They use the funding to provide deserving veterans and their families with quality health care, financial aid, housing assistance, employment opportunities, family support, educational scholarships, psychotherapy services, and many other benefits.
Donating your unneeded car to us will also benefit you greatly. You'll be able to get rid of your clunker quickly, with no hassle whatsoever, and at no cost to you, courtesy of the free pickup and towing service that we'll provide you. Your donation will also entitle you to claim a hefty tax deduction, courtesy of the 100% tax-deductible sales receipt that we'll send you following the sale of your car.
On top of these material rewards, your donation will also allow you to enjoy a most satisfying giving experience, knowing that it will be used to help uplift the lives of our heroes.
We accept nearly all types of vehicles, regardless of their age or condition. We take even vehicles that no longer run or those with damaged parts and scratches.
You can donate to us wherever you are in the country since our vehicle donation program covers all 50 states.
For more information on our vehicle donation program, donation process, or tax deductions, you may visit our FAQs page. If you have any inquiries, you may get in touch with us at our toll-free hotline 877-594-5822 or write them here. We'll respond to you as soon as we can.
Shower Suffering Vets with Your Kindness Today
Make this year's World Kindness Day an unforgettable one for the needy veterans in your community. Your vehicle donation will bring them a lot of goodness. Call Veteran Car Donations at 877-594-5822 or fill out our online donation form now!