March 20, 2020
International Day of Happiness: Simple Ways to Make Others Happy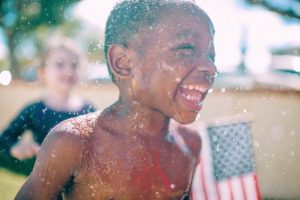 Everybody just wants to be happy – and even the United Nations agrees with that. Realizing that happiness is a fundamental goal, the global organization decided to create the International Day of Happiness beginning on March 20, 2013, in hopes of inspiring people throughout the world to pursue and radiate happiness. So, you better use this day sharing nothing but pure joy to your loved ones, co-workers, neighbors, and even strangers!
One person's definition of happiness may differ from that of another. A guy might find simple joy in reading his favorite novel. An old lady might smile as she looks at her grandchildren playing around. A huge grin might form on a little boy's face when his parents buy him a new toy.
Making others happy can also bring us feelings of personal fulfillment and satisfaction. Seeing someone's face light up because of you is truly a rewarding experience.
Happiness is Contagious
On this International Day of Happiness, don't be surprised to see plenty of grinning people all around you. Do you know what else would make the day twice as special? When you're the one responsible for those radiating faces!
Here are simple ways to make others happy:
Offer words of encouragement.
If you have a friend or family member who lacks confidence in themselves, lift up their spirits by telling them that they're capable of anything as long as they put their mind into it. Let them know that you're always there whenever they need support.
Tell your colleague how much you appreciate their work ethics. Praise your neighbor for being a good friend. Let a complete stranger know how good they look in their outfit. 
Share a funny video you found online.
Whether the clip is from YouTube or your all-time favorite comedy scene, make your loved ones laugh out loud by sharing it.
Run an errand for someone.
Got a neighbor who always seems busy? Why not give them a break by offering to do some of their chores? 
No matter how silly of a joke it might be, it's the effort that counts!
Hold the door for a stranger.
A gesture as little as this can brighten up one's day.
Everyone will most likely agree that giving and receiving hugs evoke feelings of happiness. Be sure that your arms are ready for a huge hugfest!
If you forgot to thank a co-worker for helping you out on a deadline, or maybe a friend's friend who took you home one rainy night, March 20, the International Day of Happiness, would be the best time to express your gratitude. It would mean a lot to them knowing that you remembered.
Have a pal who has been feeling a bit down lately? Tell them that you're willing to listen to them as they vent out their frustrations. You don't really have to offer advice – unless they asked for one.
Reconnect with an old friend.
If it's been too long since you last spent time with your best buddy from high school, use this day as an opportunity to reach out to them. Invite them for lunch, or take them out for coffee, or just talk to them over the phone.
Got a grudge against someone? It's time you let bygones be bygones.
Bring Our Vets Genuine Happiness
Make the most of this year's International Day of Happiness on March 20 by doing something extraordinary. How about spreading joy to people who need it the most? We're referring to former members of our military. All you have to do is to take part in our vehicle donation program.
Any vehicle you donate to Veteran Car Donations will become a vital source of assistance for struggling vets across the country. When you donate your car to us, we'll sell it at a top auction house and use the generated proceeds to fund our charity partners, enabling them to sustain their delivery of a wide range of life-enhancing benefits to deserving veterans and their families. The benefits include financial assistance, free medical treatment, employment opportunities, family support, and other life-transforming benefits.
Since our charity partners are IRS-approved 501(c)3 organizations, your donation will entitle you to receive a handsome tax deduction! Moreover, you'll also receive free towing service from us wherever you're located in the United States since we have vehicle donation programs throughout the country.
We accept nearly all types of vehicles regardless of their age or condition. For more details on our vehicle donation program, you may head over to our FAQs page. If you have any inquiries, just reach out to us here or talk to one of our donation specialists at 877-594-5822. 
Turn Your Clunker into an Instrument of Happiness Now!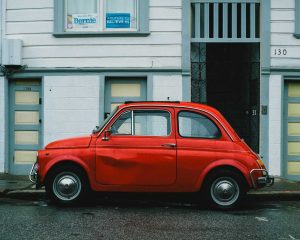 With Veteran Car Donations, everyone ends up beaming with pleasure. Disadvantaged vets in your community will finally experience the lives they deserve while you get a top tax deduction among many other benefits. Call us at 877-594-5822 or fill out our online donation form today!