July 12, 2021
On July 12th, Be Mindful That a Simple Life Is a Happy Life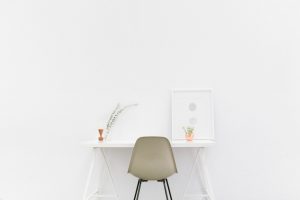 These days, not a few people would do everything to live a life of luxury, one where they can have a mansion to call home, a garage filled with flashy cars, the latest gadgets, and fat bank accounts.
However, such a lifestyle can easily lead people to forget about the things that truly matter in life — a sense of purpose, healthy well-being, and of course, solid relationships with their loved ones.
Oftentimes, we see people with the littlest things smiling contentedly, happy with where they are and whatever they have. It's the simple joys in life that keep them fulfilled. Indeed, simplicity is the essence of happiness.
July 12th is all about doing just that — embracing the pleasures of simple living. It's Simplicity Day, the perfect opportunity to declutter and eliminate the unnecessary things in our lives that weigh us down. It's a chance to take a break from the hustle and bustle of daily life, focus on re-evaluating our needs, and envision what we truly want to happen for ourselves in the future.
Simplifying Your Life Doesn't Have to Be Complicated
Living simply isn't synonymous with living without. Rather, it's living with only what we need.
Yes, we need clothes, but is it really practical to spend hundreds of bucks to buy a pair of jeans just because it's a designer brand? What about all those other clothes in your closet that you haven't worn for over a year already? What's the point of keeping them when you can donate them to those in need?
And, why buy a brand-new iPhone when you still have an old one that works perfectly? Do you have to waste a fortune just because you want to be part of the "in" crowd? You could've saved that money for something more wonderful, like maybe a dream vacation with your entire family!
The simpler our lives are, the less stressed we become. We no longer find ourselves feeling the pressure to acquire more material things. We have more time to pursue our interests and desires.
So, how do you live a life of simplicity? Veteran Car Donations presents these four ideas:
Get rid of things that are no longer valuable to you.
Holding on to some items for sentimental reasons is something some of us are guilty of. It's understandable if you don't want to let go of your decade-old laptop since it's where you spent your very first paycheck on, or perhaps a sweater that your dear grandma gave you on your birthday before she passed away. Of course, you wouldn't want to throw those things away.
Pack up the ones that you don't find significant anymore. You can have three boxes: one for throwing, the other for donating, and the third for recycling.
Disconnect from your gadgets.
A day without social media, Netflix, or music might sound challenging for many people. However, when you spend such a day, you'll be surprised at how refreshing it can be to be away from your gadgets. Let's be honest, scrolling through Facebook or Instagram can get draining and even stressful. You'll be doing yourself a favor if you swap your gadgets for the great outdoors this Simplicity Day.
Stop being an impulse buyer.
Sometimes, we can't help but add items to our shopping cart even if we didn't plan on buying them. That said, make a list every time you shop. Don't buy anything that's not on the list. When you do that, you'll likely see a huge improvement in your bank account.
Enjoy nature.
Connecting with nature is one of the best ways to appreciate the simple things in life and replenish your soul. Hike to the mountains, go fishing, camp with your pals, or take a dip in the lake. Oh, and don't forget to turn your phone off!
Uplift the Lives of Our Heroes Through a Simple Deed
With Simplicity Day encouraging us to rid ourselves of things no longer useful to us, how about donating your old and unneeded vehicle to us here at Veteran Car Donations? Not only will you be freeing more space for your garage or driveway, but you'll also help improve the lives of the struggling veterans and their families in your local area.
They include those homeless veterans who are forced to beg for alms on our streets and sidewalks just to survive. They're those without jobs and unable to support themselves and their families. Some of them are even suffering from service-connected disabilities and illnesses, including mental health disorders.
You can easily reach out to these hurting veterans and their families with your auto donation.
We'll auction off your vehicle and use the proceeds to support our veteran-focused nonprofit partners, enabling them to deliver their life-enriching programs and services to their beneficiaries. Thanks to your generous contribution, deserving veterans will receive free quality health care, financial aid, housing assistance, employment opportunities, family support, educational scholarships, psychotherapy services, and many other benefits.
As for you, your donation will entitle you to receive the maximum tax deduction in the next tax season.
You also don't need to pay for our pickup and towing services. We offer them for free to our donors in all parts of the United States.
Above all, you'll have the ultimate pleasure and satisfaction of doing something extraordinary that can help uplift the lives of our nation's heroes.
We take almost all types of vehicles, regardless of their age or condition. Apart from standard cars, we accept RVs, motorcycles, mopeds, boats, jet skis, golf carts, snowmobiles, company trucks, and many others. They don't even have to be in good condition.
For more information on our vehicle donation program, visit our FAQs page. Should you have any inquiries or concerns, you may call us at 877-594-5822 or write to us here.
Use Your Clunker to Transform Lives Today!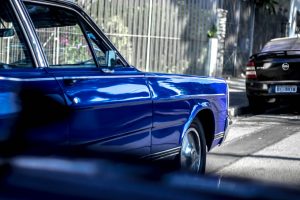 In celebration of Simplicity Day, turn your unwanted car into a life-changing tool that will greatly benefit the hurting heroes in your community. Such a donation will surely touch their hearts. Call Veteran Car Donations at 877-594-5822 or fill out our online donation form now!