July 12, 2020
Simplicity Day: Embrace the Joys of Simple Living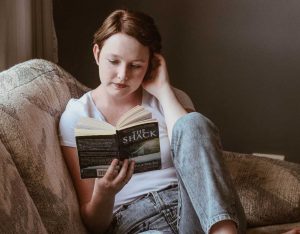 This 12th of July, allow yourself to reflect on the simple things that bring you fulfillment. It's Simplicity Day!
Many people work their butts off in the hope of eventually experiencing a glamorous life — when they can own the latest gadgets, wear designer brands, take vacations, or attend cruise parties. There's actually nothing wrong with that.
The only problem is that people get so caught up in all the fanciness that they no longer seem to appreciate the simple pleasures in life. It is for this very reason that Simplicity Day was created.
Happiness isn't measured by wealth. Just because some well-off businessman lives in a mansion doesn't mean that he's satisfied with his life. For all we know, he might just be longing for a simple life despite his riches.
On the other hand, we often see ordinary people enjoying their lives to the fullest. They may not be that privileged, but the mere fact that they can be genuinely happy with little things is the reason why they're winning in life.
6 Ways to Spend Simplicity Day
Simple living is more than just getting rid of material things. It's also about being grateful for what we have, no matter how small they may be. That being said, here are several ideas to inspire you:
Meditate.
Reconnect with your inner self. Try to contemplate whether you're truly contented with everything that's happening to you, and think of ways to nurture your happiness through simplicity.
Walk with nature.
Spend the day in a nearby nature park where you can admire the views, inhale the fresh air, and hear the lovely chirps of birds as they fly in flocks. It's these simple things that can make you realize how lucky you are to be alive.
Declutter your home.
The first step to minimal living is, of course, throwing away old items that can no longer be used. As for clothes that can still be worn or unneeded decors that look good as new, place them in a box for donation.
Read a good book.
Put your tablet or phone away — it should be just you and your favorite novel.
Create a list of simple things that spark joy in your life.
Think of small accomplishments you achieved or hobbies that lifted you during times of stress. Write them down in a notebook. This will make you appreciate simplicity even more.
Spend quality time with your family.
Seriously, who needs a life of luxury when you're already surrounded by people who love you?
A Simple Gesture That Can Touch Hearts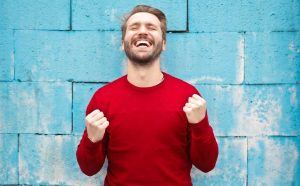 If you want to make this year's Simplicity Day extra special, how about letting go of an unwanted clunker by donating it here at Veteran Car Donations? Besides finally being able to clear your garage, you'll be transforming the lives of needy vets in your community.
Following the end of their service, many of our military members find themselves struggling to transition to civilian life. Burdened with service-connected disabilities and illness, including mental health issues, they have difficulties in finding jobs that would sustain them. With no support, many of them end up living impoverished lives as homeless persons.
The good news is, you can help turn their lives around with your car donation.
Regardless of the type of vehicle that you're donating and its age or condition, we'll gladly accept it. We'll place it up for auction and use the generated funds to support military and veteran nonprofit organizations that promote the welfare of our veterans. These IRS-approved 501(c)3 nonprofits use the money to provide struggling veterans and their families with free health care, employment opportunities, housing assistance, educational scholarships, psychological services, financial aid, and many other benefits.
To repay you for your contribution, we'll send you by mail or e-mail your 100-percent tax-deductible sales receipt in not more than 30 days after your car gets sold. You can use this receipt to claim your maximized tax deduction in the next tax season.
We'll also give you the freedom to pick a date, time, and place for your vehicle's free pickup. Yes, that's right — you won't pay even a dime for our service. And we can collect your vehicle wherever you are in the country since we operate in all 50 states. You also don't need to be around when our driver arrives to pick up your donation.
If you have any questions or clarifications, feel free to message us here or contact us directly at our toll-free hotline 877-594-5822. You may visit our FAQs page to learn more about our car donation program.
Turn Your Beater into a Beacon of Hope
Use Simplicity Day to give back to our nation's heroes. We wouldn't be here now if it weren't for their service. Make your donation by dialing 877-594-5822 or filling out our online donation form now!