July 12, 2018
Simplicity Day: Let's Make Things Simple to Truly Enjoy Life
Every year on July 12, Simplicity Day is celebrated. It is a perfect time to take a pause in our daily grind and reflect on how living a simple life can totally change every aspect of a person's being. Given the increasing complexity of this world, we can use this day as an excuse to just breathe and take the time to contemplate on how to truly enjoy our life.
About Simplicity Day
Simplicity Day is celebrated as an unofficial holiday to honor Henry David Thoreau, an outstanding American historical figure. Born on July 12, 1817, in Concord, Massachusetts, he was a man of many professions and advocacies such as being an author, poet, philosopher, historian, naturalist, tax resister, abolitionist, development critic, surveyor, and a pioneering transcendentalist.
By heart, Thoreau was a consummate advocate for living a life of simplicity. He was remembered for his book entitled "Walden," which distilled his thoughts on living simply in natural surroundings. He once said, "As you simplify your life, the laws of the universe will be simpler."
Embrace a Simple Life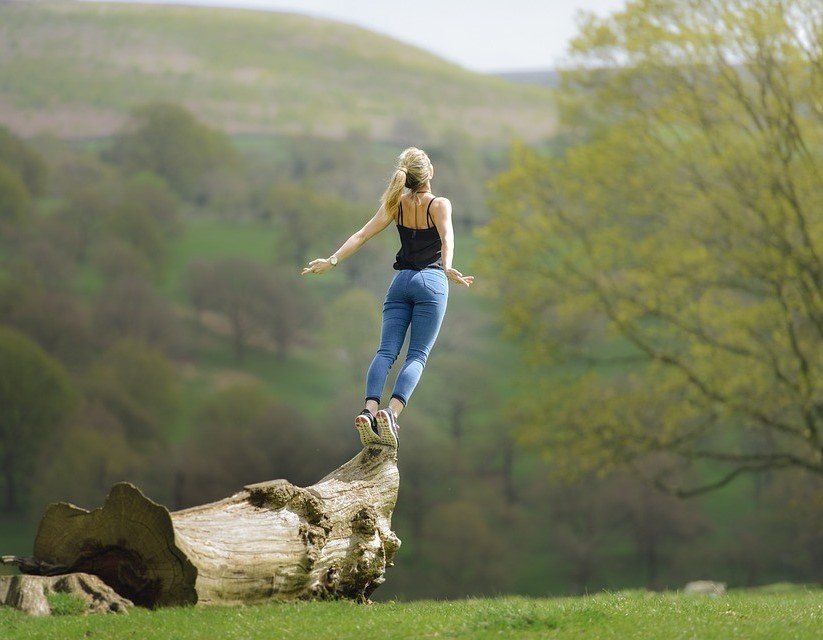 There are many ways to start and embrace a simple life. Start on small things and then proceed to bigger decisions such as changing your lifestyle.
Learn to de-clutter your surroundings, most particularly your workspace and home.
Have an extra time in the morning to experience a quiet and unrushed moment. Treasure it by having some time to meditate, read or write.
Get rid of those unnecessary monthly expenses that don't matter in your life. Aside from helping you save money, it will make you realize that life can be enjoyed even without those things that you're paying for.
Most importantly, you can't live a simple life if you're not willing to let go of anything that are not useful to you anymore and are only cluttering your home and your life as well. For instance, if you have an old vehicle that you're not using anymore and that's just filling up space in your garage or backyard, give it away to a charity that supports a noble cause that you believe in. If you want to help our struggling veterans, donate your car to us at Veteran Car Donations, and we will certainly use your donation to deliver vital assistance to our former troops who considered our nation's unsung heroes.
Remember that life is not about constant rushing and busy-ness. It is about creation, contemplation, maintaining or having connection with the most important people in your life, time for nature and doing fulfilling activities.
Living simply can give you peace of mind. Simplicity Day can give you a jump start.
Help Our Veterans with the Struggles They Face
On Simplicity Day, let us not forget our veterans who have fought for our country and protected our nation's security. They have done their part in preserving the freedom we now enjoy. It's now our turn to return the favor.
Long after their discharge from the service, many of our veterans are still struggling to survive due to lack of support and income opportunities since they remain jobless. Some continue to suffer from physical injuries and mental issues as a result of the battles they fought overseas. Life has become so hard for some of our impoverished veterans that they have become homeless and reduced to begging on our streets and sidewalks just to have something to eat.
That's why we are here. We at Veteran Car Donations have long been providing support to our veterans by serving as the fund-generating platform of reputable nonprofit organizations that are dedicated to providing various forms of assistance to our former troops. We sell at auction all the vehicles donated to us and transfer the proceeds to our nonprofit partners. These nonprofits use the funds to provide needy veterans with physical and mental health care, housing assistance, education, skills trainings, grief counseling and therapy, and continuous support to the spouses and families of fallen soldiers.
We have set up car donation programs all over the country to facilitate your car donation.
Make a Difference on Simplicity Day
If you have a car that you've grown tired of sending to the auto repair shop, give it a fitting farewell by donating it to us. If it can't serve your purpose anymore, it sure will serve our purpose!
Moreover, donating a car will not only benefit our struggling veterans but yourself as well! With Veteran Car Donations, car donors receive plenty of precious rewards, including free towing services and maximized tax deductions.
For more information on Veteran Car Donations, visit our FAQs page. Call us at our toll-free 24/7 hotline 877-594-5822 or fill up our online donation form.
Make a difference on Simplicity Day by donating your car!