May 2, 2020
Skin Cancer Awareness Month: Learn Ways to Prevent Skin Cancer this May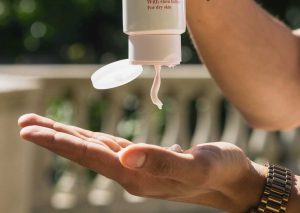 Every day, about 9,500 people in the United States are diagnosed with skin cancer. Every hour, more than two people die of the disease, according to the Skin Cancer Foundation. Skin cancer is the most common form of cancer in the country and worldwide, with one in five Americans expected to develop the disease by the age of 70.
The good news is that skin cancer is one of the most preventable and treatable forms of cancer. With the observance of Skin Cancer Awareness Month this May, the public is once again reminded about the importance of early diagnosis and prevention.
More Facts about Skin Cancer that You Should Know
With Skin Cancer Awareness Month aiming to educate everybody about skin cancer, it makes sense that you'd want to read more about it and its preventive measures to be able to protect yourself. You can also protect your loved ones by sharing the information with them.
Before we provide you some skin cancer prevention tips, here are basic facts about the disease:
More than 90 percent of skin cancer is caused by overexposure to the sun.
Having five or more sunburns doubles your risk of contracting melanoma.
Melanoma and skin cancer account for nearly 50 percent of cancer diagnoses.
Melanoma is the fifth most common cancer for men and the sixth for women.
White people are more prone to melanoma than black people.
When detected early, the five-year survival rate for melanoma is 99 percent.
Our active-duty service members and veterans face a huge risk of developing non-melanoma and melanoma skin cancers.
Taller individuals are more at risk for certain cancers, including skin cancer.
Reduce Your Risk of Skin Cancer with These Helpful Tips
Unlike most forms of cancer, skin cancer can be fully prevented and treated. Since it mostly comes from UV radiation, doctors always advise us to stay away from the sun, especially during the hours between 10 AM and 4 PM.
Here are other ways to keep yourself protected from the dangers of ultraviolet rays:
Wear protective clothing.
If you're going out on an extremely hot day, make sure that you cover yourself in a long-sleeved shirt and pants. It's also better if you wear a wide-brimmed hat and a pair of sunglasses.
Apply sunscreen with an SPF of 15 or higher.
The sunscreen lotion should be able to protect you from both UVA and UVB rays. An adult is recommended to apply at least one ounce (or 2 tablespoons) of the lotion to cover their entire body.
If you're a regular customer of tanning salons, it's time you finally stop getting your tan there and do it naturally or use a self-tanning product instead. The UV rays emitted by tanning beds have been known to cause skin cancer.
Perform skin self-examination.
At least once a month, check your skin for some changes or unusual pigmentation. If you notice something suspicious, visit a trusted dermatologist.
Don't stay too long under the sun.
As much as possible, seek shade whenever the sun is shining brightly.
Help Us Raise Funds for the Suffering Vets in Your City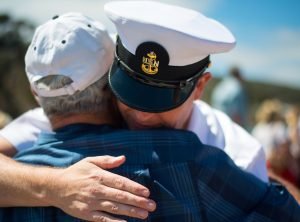 Life after service is never easy for our military members. Many of them are suffering from service-connected disabilities and illnesses that include mental health issues, unemployment, lack of support, and homelessness.
That is why Veteran Car Donations exists. Together with like-minded nonprofits, we're on a mission to provide our nation's heroes the decent and worthwhile life that they deserve. We collect vehicle donations and sell them at top auction houses, after which we distribute the proceeds to our charity partners. In turn, these IRS-certified 501(c)3 nonprofit organizations use the money to provide needy veterans and their families with financial assistance, free medical treatment, employment opportunities, family support, and other essential services.
We accept almost all types of vehicles, regardless of their age or condition. You'll even be delighted to know that we offer free pick-up and towing in all 50 states. The best part is, you get to enjoy a hefty tax write-off, thanks to your auto donation!
If you're interested to learn more about our vehicle donation program, feel free to visit our FAQs page. If you have any questions for us, reach us at 877-594-5822. You may also send us a message online and we will get in touch with you as soon as we can.
Donate Now!
Ready to give your clapped-out car a brand-new home? Hand it over to us now! Call 877-594-5822 or donate here now!