May 7, 2022
Show Some Love for Your Local Retail Shops!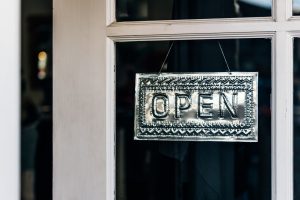 The first week of May is dedicated to the hardworking men and women across the country who are running small businesses as their means of livelihood. It's Small Business Week.
With the pandemic taking a huge toll on our economy, small businesses need our support more than ever. Millions of small business owners and their staff were among those who suffered greatly when their establishments were forced to shut down as part of efforts to contain the global health crisis from 2020 to 2021. Even though shops, retailers, and restaurants have started to reopen, many are still finding it hard to get back on track following the financial losses they suffered.
The good news is that you have what it takes to support your local entrepreneurs, and some of them don't even have to involve spending cash.
In observance of Small Business Week, Veteran Car Donations offers these simple ways of helping your local businesses thrive.
Tip more than the usual.
Shutdowns have caused local store owners and employees to double their efforts in earning money, which is why you might want to consider tipping them a little more than the usual amount. You have no idea how much that would mean to them.
Buy gift cards.
You may not be using the gift cards right away, but the profits from the sale of these cards can mean a lot to the bottom line of a small retail shop. Plus, you'll make your loved ones happy when you give them those gift cards.
Shop now for later.
Another thoughtful way of supporting small businesses is by buying in advance to improve their cash flow now. We're talking about gifts for upcoming birthdays or other special occasions, as well as things for emergency purposes.
Prioritize small businesses.
Before deciding to splurge at major stores, make sure to drop by your local shops first to see what's available. Not only will you be helping them, but you may also save some money since you won't be tempted to buy the high-priced items sold in malls.
Support small online stores.
Instead of buying from Amazon, Walmart, or another big-box store, look into the online stores of lesser-known businesses in your area. You might even discover amazing deals there.
Leave positive reviews.
Posting positive reviews is effective in helping small businesses boost their credibility, thus increasing their sales. Although those who read your comments may not know you personally, your opinions hold weight as consumers' opinions tend to be more objective than advertising. So, list down all your favorite local shops and take time writing them excellent feedback to encourage more people to patronize their stores.
Use word of mouth.
Talk positively about your favorite small businesses to your friends and family. Tell them everything you love about the stores, and why they should consider shopping there, too.
Touch the Hearts of Veterans Living in Misery
More than 2.5 million small businesses are owned by former U.S. service members. You can use Small Business Week as an opportunity to look for these shops in your city and buy something from them.
However, not all veterans are fortunate enough to start and operate small businesses and live decent and fulfilling lives. Many of them live in misery. They are those who are homeless, those who can't find decent jobs, those who have service-connected disabilities, and those who are struggling with mental and physical illnesses.
You can do something to help them overcome their battles and become the productive citizens they aspire to be. How? Simply donate any vehicle you can spare to us at Veteran Car Donations.
We'll sell your donated auto through an auction and distribute the proceeds to our nonprofit partners. These are IRS-certified 501(c)(3) nonprofit organizations that cater to needy veterans across America. They use the funding we give them to provide their beneficiaries with free quality health care and medical treatment, job opportunities, financial aid, housing assistance, psychotherapy services, educational scholarships, family support, and many other benefits.
Donating to us is extremely rewarding. Your charitable gift will entitle you to claim the highest possible tax deduction in the next tax season. We'll also haul your vehicle away for free at a time and place of your preference anywhere in the United States.
Moreover, nothing will beat the uplifting sense of fulfillment you'll experience, knowing that your donation will be used to help transform the lives of the suffering veterans and their families in your area.
We accept almost all vehicle types, including those that are no longer running. Head over to this page to learn what else you can donate aside from standard cars.
If you have any questions for us, feel free to call us anytime through our toll-free hotline at 877-594-5822 or message us here. Visit our FAQs page to learn more about our car donation program, including our quick and easy donation process.
It's Time to Give Back to Our Heroes!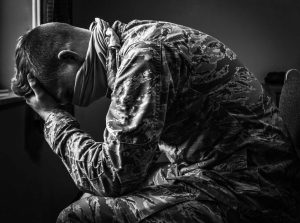 There's no better time than now to help struggling veterans get back on their feet. After everything they've done for our nation, they surely deserve our assistance. Help turn their lives around with a vehicle donation. Call Veteran Car Donations at 877-594-5822 or fill out our secure online donation form now!