January 16, 2019
Soldiers' Angels' Deployed Support Programs: Creating Lasting Impact on Our Troops Overseas
Did you know that teams of "angels" are providing all-out support to American troops deployed overseas? These are the six teams from Soldiers' Angels, one of the veteran and military nonprofit organizations that we at Veteran Car Donations have partnered with.
The teams work as part of Soldiers' Angels' Deployed Support Programs. Each year, these teams send letters, cards, care packages, and other useful items to U.S. servicemen and women deployed in various parts of the world. The aid given is in response to requests for support given by our overseas troops.
Thousands of "Angel' volunteers have been assisting members of the U.S. Army, Marines, Navy, Air Force, Coast Guard, the veteran community, as well as their families. The volunteers provide aid and comfort to these men and women, guided by their motto "May No Soldier Go Unloved."
The six Soldiers' Angels deployed support teams are the Angel Bakers Team, Cards Plus Team, Deployed Adoptions Team, Special Operations Forces Team, Ladies of Liberty Team, and Letter Writing Team
Angel Bakers Team
The Angel Bakers Team is made up of a group of committed volunteers who offer assistance to U.S. overseas troops by sending them care packages and homemade goodies. The team sends cakes, brownies, cookies, and other delicious treats. They likewise supplement their packages with bakery items or healthy snacks brought from the store.
The Angel Bakers Team gives priority to those servicemen and women who experience tough times during their deployment or those who are in great need of a morale booster. The main goal of the team is to show our soldiers how much their fellow Americans appreciate their bravery.
Cards Plus Team
The Cards Plus Team is committed to providing assistance to deployed service members, retired troops, and their families by sending encouraging notes or celebratory cards. The Cards Plus Team sends cards that are tailor-made for their recipients. They send birthday, new baby, encouragement, welcome home, and anniversary cards.
Deployed Adoptions Team
The Deployed Adoptions Team (DAT) is a group of committed Angel volunteers who provide assistance to servicemen and women deployed overseas for humanitarian or combat missions. The main objective of the team is to make sure that no military personnel feel alone all throughout the duration of their deployment.
Selected members of the military registered with Soldiers' Angels are given one letter per week and one care package per month each by DAT Angels until they return home from their overseas deployment. A DAT Angel can support up to three service members at a time. The DAT is composed of thousands of committed individuals who invest their own money and time to offer assistance to thousands of our military service personnel annually.
Special Operations Forces Team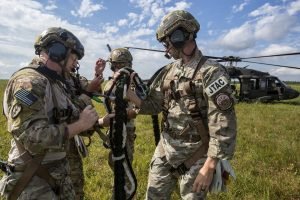 The Special Operations Forces Team (SOFT) is a team of dedicated Angels who send monthly care packages to selected Special Forces and Special Operations service members deployed overseas. Since they serve elite members of the U.S. military, SOFT members are required to have an increased level of commitment and security.
Ladies of Liberty Team
The Ladies of Liberty Team is made up of female volunteers who are committed to providing the needs of deployed U.S. servicewomen. This team sends care packages to its beneficiaries each month. The packages include items for hygiene and health needs as well as basic care items. The volunteers send pampering products to make our female military personnel feel appreciated.
The Letter Writing Team
The Letter Writing Team (LWT) is a group of Soldiers' Angels volunteers who love to write letters addressed to our beneficiaries and who are aware of the importance and great feeling such letters bring to our troops. Members of this team are required to compose at least one letter a month to one soldier, but some write as many as 14 letters every week!
You Can Help Us Provide More Aid to Our Troops
With your charitable contribution to us at Veteran Car Donations, Soldiers' Angels Deployed Support Programs can provide more assistance to more active-duty troops and veterans.
We will auction off your donated vehicle and use the proceeds to support the programs of our nonprofit partners, including Soldiers' Angels.
While your vehicle donation will directly impact the lives of our veterans, you will also benefit since your charitable contribution will entitle you to a top tax deduction after your vehicle is sold at auction.
For more information on our car donation program, check out our FAQs page. For inquiries, you can call our toll-free 24/7 hotline 877-594-5822 or send us a message online.
You can donate to Veteran Car Donations by either calling us or filling out our online donation form. We accept vehicle donations wherever you are in the United States since we have car donation programs in all 50 states.
Lets Our Angels Soar Higher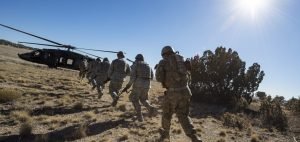 You can help Soldiers' Angels soar higher and give benefits to more needy veterans and active-duty troops by donating your old and unwanted vehicles to us at Veteran Car Donations. You can be sure that the funds arising from your car donation will be used to improve the living condition of our military personnel, both active-duty and retired.
Call 877-594-5822 and get free professional towing service with your vehicle donation!