March 1, 2019
Soldiers Angels' Veteran Support Programs
Providing assistance to our veterans, deployed military service members, military families, and wounded heroes is the sole mission of Soldiers' Angels, one of the most distinguished nonprofit organizations in the country that we at Veteran Car Donations are in partnership with.
Many of the organization's programs are made possible through the support of individuals who unselfishly devote their talents, time, and money to help our struggling troops, veterans, and their families.
Our former troops are considered as our nation's living heroes. They are the men and women who once fought for us, bled for us, made enormous sacrifices, and risked their lives to safeguard our freedom and protect our nation's security.
Sadly, many of them now live miserable lives as they suffer from service-connected disabilities, mental health problems, inability to find jobs, and homelessness due to poverty and lack of support.
Veteran Car Donations serves as the online vehicle donation platform for Soldiers' Angels and other reputable veteran and military nonprofit organizations. We sell at auction all donated vehicles we receive and use the proceeds to support the programs and services of these nonprofits. Our charity partners use the funds to provide needy veterans with mortgage-free and specially adapted homes, free mental health care, employment opportunities, job training, transitioning assistance, tutoring support and education scholarships, financial assistance, and many other benefits.
You can show your appreciation and gratitude for the invaluable service our veterans have done for our country by taking part in our car donation program. Call us 877-594-5822 to make your car donation.
The Veteran Support Programs of Soldiers' Angels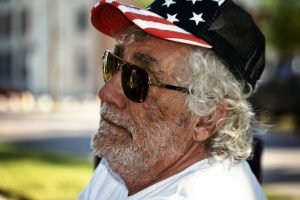 Soldiers' Angels is in partnership not just with us but with other non-profit organizations to ensure the full implementation of their programs for their beneficiaries. For instance, Soldiers Angels collaborates with Caliber Collision in a program known as "Recycled Rides," whereby deserving veterans receive much-needed vehicles.
The nonprofit also offers back to work resources for the former members of our armed forces. Soldiers' Angels understands how tough it is for these veterans to transition back to civilian life, particularly those suffering from depression, addiction, Post-Traumatic Stress Disorder, and anxiety.
Soldiers' Angels clears the path for them to obtain gainful employment so they can support themselves and their families as well. They are also provided access to various resources that can assist them in starting and growing their own business. The nonprofit assists veterans in making use of the U.S. Department of Veterans Affairs Veteran Entrepreneurial Portal, a website developed in cooperation with Business USA. This website provides them with financial guides and interactive tools.
Since military duties are vastly different from civilian work, Soldiers' Angels provides veterans with free training programs specifically designed for their particular situation.
The number of hospitals to which the volunteers of Soldiers' Angels are authorized to work is also continually growing. At the moment, Soldiers' Angels volunteers operate in more than 30 VA hospitals across the nation, offering support in various ways.
The organization also offers what it calls its Stand Downs program for homeless veterans. This event usually lasts for three days with focus on providing veteran beneficiaries with clothing, foods, shelter, health screenings, counseling, and referrals to other services, including substance abuse treatment, employment, and housing assistance. While VA staff delivers medical and dental to veteran beneficiaries, Soldiers' Angels volunteers provide them with meals, hygiene, and other requested items.
Participating in this worthy cause can go a long way in providing more assistance and support to our unsung heroes. Soldiers' Angels needs more funding to continue its philanthropic work. You can contribute to its success with your car donation to Veteran Car Donations.
For more information on our car donation program, check out our FAQs page. For inquiries, you can call our toll-free 24/7 hotline 877-594-5822 or send us a message online.
You can donate by either calling us or filling out our secure online donation form. We accept donations of nearly all types of vehicles wherever you are in the United States since we have car donation programs in all 50 states.
Ready to Turn Your Clunker Into a Life-Changer?
Are you ready to donate an unwanted vehicle for the benefit of our heroes? Call us at 877-594-5822 and we will make sure that your car donation will be used to support Soldiers' Angels support programs for veterans, active-duty troops, wounded heroes, and their families.