March 14, 2021
Advance Your Clocks by an Hour on March 14th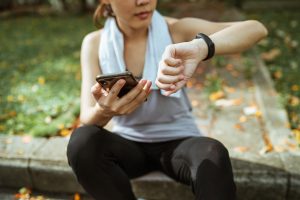 It's time to adjust our clocks once again as we observe the start of Daylight Saving Time (DST) on the second Sunday of March, which is March 14th.  
Daylight Saving Time is the practice of advancing clocks by an hour during warmer months so that darkness falls later each day. It is observed by many countries as a means to conserve energy. 
Here in the United States, DST has been observed since 1918. Even earlier than that, several European countries, including Germany and Britain, adopted the measure to help conserve coal during World War I. 
Here are some other interesting facts about Daylight Saving Time:
The first proponents for DST were Benjamin Franklin and … a bug collector?
While he did not formally propose the idea as a legislative measure, Benjamin Franklin wrote a letter to the editor in a French publication, saying it would be a good idea to oblige a man to wake at 4 a.m. so he could be more inclined to go to bed at 8 in the evening. That would make it easier for him to wake up at 4 the next morning. This idea was pretty similar to adjusting the time by an hour.
A bug collector also raised a proposal before a scientific gathering in New Zealand in 1985 to adjust the clocks because he was frustrated at how early the sun set during the summer months. His proposal was not taken seriously at that time though. 
Daylight Saving Time starts at 2 a.m.
The reason why DST starts at 2 am every second Sunday of March has something to do with the railroads. During World War I when the practice started in the U.S., 2 a.m. was the time when there would be the least volume of vehicular traffic on the road. Setting it for 12 midnight could confuse people as the time straddles the previous day and the next. 
Not all states observe DST.
All American states, except for Hawaii and the majority of Arizona, observe DST. The U.S. territories of American Samoa, Guam, The Northern Mariana Islands, Puerto Rico, and the Virgin Islands also don't observe DST.
Candy companies lobbied for an extension.
DST was originally set to end on the last day of October on the night before Halloween. This affected candy production, prompting candy manufacturers to lobby heavily for DST's extension to a later date. Their request was approved in 2007.  
Sales got a boost.
The extension in the daylight hours during the summer months has resulted in brisk sales for the barbeque and golf industries. When DST was changed from six months to seven in 1987, the golf industry reported an extra $200 million in sales while barbeques and briquettes became an even hotter commodity that generated an additional $100 million for the extra month of DST. 
Spare a Thought for the Struggling Vets in Your Community
As you get ready to make adjustments in your daily routine for the time change, spare a moment to think about the plight of the struggling veterans in your community. Remind yourself that were if not for the sacrifices and dedication to duty of these brave men and women, our country would not have been what it is today. We probably wouldn't be able to sleep soundly at night with our families.
Sadly, many of our veterans are living miserable lives, burdened by their service-related disabilities and illnesses, including mental health issues. Many are unable to find decent and stable jobs to support themselves and their families. Some have fallen deep into the abyss of poverty and have become homeless, begging for alms on our streets.
We at Veteran Car Donations are here to help them. We collect old vehicles, sell them, and distribute the proceeds to our charity partners that are dedicated to providing needy veterans with life-changing benefits.
You can join us in our mission by donating to us your extra car or any other type of vehicle that you no longer need. The proceeds from the auction of your donated vehicle will help our charity partners in assisting more struggling veterans. Thanks to your donation, more of them will be able to receive quality health care, financial aid, housing assistance, employment opportunities, family support, educational scholarships, psychotherapy services, and many other benefits.
You will also get your share of valuable rewards for your auto donation. These include getting entitled to receive the maximum tax deduction in the next tax season as well as the free towing of your car.
Aside from the material rewards in store for you as our donor, you'll also be privileged to enjoy a most satisfying donating experience, knowing that your act of charity will help transform the lives of our nation's heroes.
You can donate almost any type of vehicle whether in good condition or not. You can make such a donation anywhere in the country since we have vehicle donation programs in all 50 states.
If you're interested to learn more about our work, feel free to visit our FAQs page. Should you have any questions or concerns, you may reach us at our toll-free hotline 877-594-5822 or send us a message here. 
Help Transform Lives Today!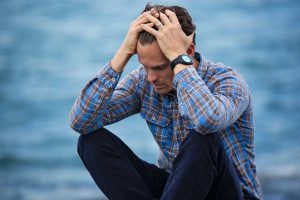 As we change some of our daily routines with the time change brought about by DST, make this signal a change for the better in the lives of our destitute and neglected veterans. You can help make this possible with your car donation. Call Veteran Car Donations at 877-594-5822 or fill out our online donation form now!