May 1, 2022
Activities That Can the Special Occasion Worthwhile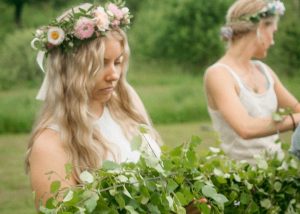 May Day, the first day of the spring month, has come and gone, but of course, this doesn't mean that our celebration of all things spring is over. Who says we can't celebrate May Day any day of the month?
Since ancient times, people have been holding spring festivals. They spend their days basking in the warm weather and appreciating everything spring has to offer.
May Day is also about honoring the contribution of working people or expressing their voices as workers. That's why it's also called International Workers Day.
Can we say then that May Day is both a celebration of spring and social activism? Absolutely!
Awesome Ways to Spend May Day
With May Day being a double celebration, it's up to you to decide on how you want to take part in it. Maybe you prefer to welcome springtime in special ways, or perhaps you lean more toward the idea of joining others in standing up for your rights as a worker.
Regardless of how you view May Day, these activities can make the special occasion worthwhile:
Build a maypole.
Anyone who has taken part in May Day festivities in the past would agree that it isn't May Day if there's no maypole in sight. It's what revelers use for dancing joyfully at folk festivals. Making one is pretty simple. You'll only need a tall wooden pole and decorate it with brightly colored ribbons. Once you're done, feel free to bust a few folk dancing moves around it and have everyone join in!
Gift a loved one with a May Day basket.
Nothing says "happy springtime!" like preparing a May Day basket for someone close to your heart. It's pretty much like the ding-dong ditch children's prank, except for the part where you leave a basket of small spring-related gifts behind instead of simply ringing the doorbell and running away immediately. Be sure to leave right away though, as you'll owe the recipient a kiss if they catch you dropping the gift at their doorstep. Then again, unless it's a stranger, there's nothing wrong with that!
Plant a tree.
Since May Day has its roots in festivals that honor the renewal of spring, it's only fitting that you spend it by embracing nature. You can help beautify and protect Mother Nature by planting a tree or starting your own garden.
Write a letter to an elected official.
Want to see positive changes in the labor laws? Why don't you address your concerns and share your suggestions through a letter and send it to one of your government representatives? Let them know about certain policy changes that require their support. Even if they may end up disagreeing with you, at least you can be proud of yourself for doing your part.
Participate in a protest or local march.
Every International Workers Day, many organizations and citizens across the country gather together to make their voices heard through protests, marches, or other forms of activism. You, too, can get involved if you're willing to. Who knows, you could be a part of a group that leaves a lasting impact on the lives of working men and women in your community.
Help Our Veterans Overcome Their Struggles
While you're either celebrating spring or fighting for the rights of workers on May Day, how about making the occasion extra special by squeezing in a couple of minutes of your time doing a charitable act for the struggling veterans in your local community?
By donating an unwanted vehicle to us here at Veteran Car Donations, you'll get to help our former service members who are grappling with homelessness, unemployment, disabilities, and serious illnesses, including mental disorders. You'll be contributing to the improvement of their living conditions.
We'll sell your donated automobile and use the proceeds to fund the veteran-focused programs of our nonprofit partners. These IRS-certified 501(c)(3) nonprofit organizations use the funding we give to provide their beneficiaries with housing assistance, free health care and medical treatment, job opportunities, psychological services, family support, educational scholarships, and many other benefits.
Expect to receive valuable rewards when you take part in our vehicle donation program. We'll send you by mail the 100% tax-deductible sales receipt of your vehicle soon after it gets sold. This receipt will entitle you to receive the maximum tax deduction in the next tax season.
We'll also haul off your car for free at a date and place of your choice. There's no place in the United States where we can't reach you since we operate throughout the country.
On top of the material rewards you'll get, your vehicle donation will give you that exquisite feeling of satisfaction, knowing that you'll be helping uplift the lives of our nation's suffering heroes.
We accept nearly all types of vehicles. We even take those that have dents, scratches, or defective parts.
Feel free to visit our FAQs page to learn about our quick and easy donation process and other important details. For your inquiries or concerns, call us anytime through our toll-free hotline at 877-594-5822 or write to us here.
Help Transform Our Heroes' Lives Today!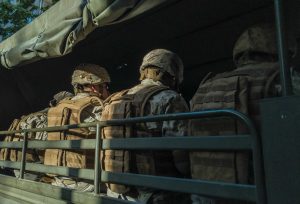 Ready to make a difference in the lives of our hurting heroes and their families? Your car donation can mean so much to them. Call Veteran Car Donations at 877-594-5822 or fill out our secure online donation form now!