March 22, 2019
Checklist: 6 Things to Do Before You Go
Are you planning to hit the road for your upcoming spring break escapade? You're probably aware that you and your friends are not the only ones who are thinking about taking to the highways at this time of the year. Before you hop in the car for that wine-trip to Napa or that epic beach party in Miami, make sure you've got everything in your checklist covered—including getting your car ready for the adventure.
You're probably aware that folks who fail to do a vehicle checkup before going on a road trip run the risk of getting stranded in the middle of nowhere. That's why it's extremely important to squeeze a general vehicle checkup into your schedule before you get caught up in the rush to get your bags packed.
Your Personal Spring Break Road Trip Checklist
We at Veteran Car Donations have come up with a vehicle inspection checklist to make sure that your vehicle can handle the road trip so you can make the most of your spring break vacation. Check out this spring break road trip checklist: 6 things to do before you go:
Check your coolant, engine oil, transmission fluid, power steering fluid, and differential fluid.
Your car deserves better than a crankcase full of gunky old oil. Check if your car is due for an oil change before you leave. After all, you'd want to keep your car lubricated and cool while you're on your way to your spring break destination. Make sure that your car's other fluids are clean and full as well.
Check your tire pressure, tire tread, and get a tire rotation.
If you rotate your tires, they'll last longer and perform better because they'll wear evenly. Check for the recommended tire pressure indicated on the fuel filler door or on your driver's side door or in the glove compartment—NOT on the tire itself because the number there only states the maximum amount of pressure that it can hold.
Check your brakes system.
Make sure that your brake reservoir is topped to the full mark and that your brake fluid color is clear and not like the color of maple syrup. If the color is like that of maple syrup, this means your brake components are starting to corrode. That could happen if you haven't changed your brake fluid for two or three years now. It's important to flush out the dirty fluid and replace it with a new one before you leave.
Inspect your battery.
Check if your battery terminals are free from rust and the positive and negative leads are both tight. If the car sounds a bit sluggish when you start it, the battery could be running out of power or that it's corroded. If your battery is maintenance-free, test its electrolytes. However, if it's sealed, make sure that you have the output voltage checked. Make sure that the leads are secured tightly because if one of them falls while you're on the road, it could kill your alternator.
Check your wiper blades and windshield fluid.
Be ready to get maximum driving visibility in case it rains on your way to your spring break destination. Make sure to replace your wiper blades if they don't make proper contact with your windshield's surface. When this happens, they usually squeak, skip, chatter, streak, or smear.
Check your headlights, tail lights, and blinker lights.
If you want to steer clear from any accidents on the road while driving at night, you'll need to check if your car's headlights, turn signals, hazard lights, and taillights are in good working condition before your trip.
Donate Your Non-Roadworthy Vehicle Today!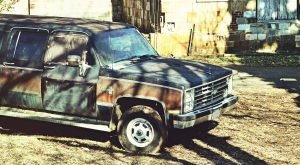 If the vehicle squatting in your garage is no longer roadworthy and will only most likely cause you trouble if you use it for your spring break trip, considering donating it to us at Veteran Car Donations. In doing so, you will not only spare yourself from trouble on the road but also turn your clunker into a powerful tool to transform the lives of our country's struggling veterans.
We will auction off your donated vehicle and use the proceeds to support our IRS-approved 501(c)(3) nonprofit partners in providing needy veterans with mortgage-free and specially adapted homes, free mental health care, employment opportunities, job training, transitioning assistance, tutoring support and education scholarships, financial assistance, life skills training, counseling, and many other benefits.
Aside from making a difference in the lives of our nation's heroes, your charitable contribution will also benefit you since you'll enjoy a seamless donation process, free towing services, and the privilege to get yourself a top tax deduction in the next tax season.
For more information on our car donation program, check out our FAQs page. For inquiries, you can call us anytime, any day at 877-594-5822 or send us a message online.
You can donate to Veteran Car Donations by filling out our secure online donation form or calling us directly. We accept donations of nearly all types of vehicles wherever you are in the United States since we have car donation programs in all 50 states.
Turn Your Clunker into a Life-Changer!
Before making that spring break road trip, ensure your safety by using a vehicle with proven dependability. With regard to your clunker, call us at 877-594-5822 and turn it into a life-changer by donating it for the benefit of our nation's heroes.