May 17, 2020
Enjoy These 4 Springtime Activities to Improve Your Mood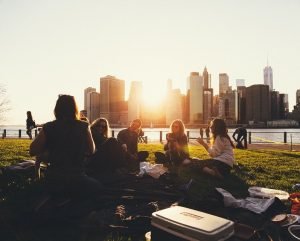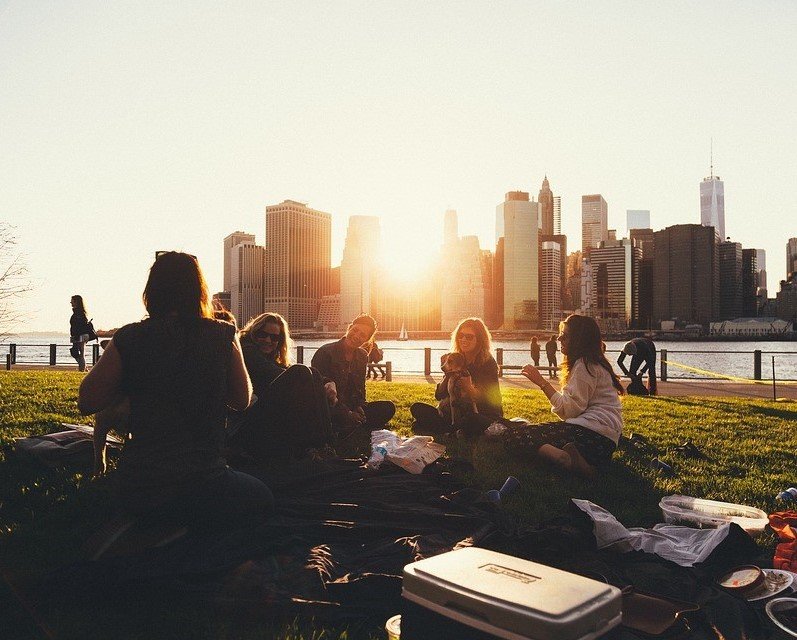 Spring is that time of the year when flowers are in bloom, the sun is shining bright, birds are chirping, and you finally get to go out and shed your winter clothing for something bright and sunny.
Sometimes, the fine weather is not enough to get you going, and you still need a little push toward the right direction to shed your winter blues.
Don't worry, we've got you covered. With this amazing list of things to do, you'll be out of bed and raring to go out and enjoy spring in no time!
Get in the Proper State of Mind
Before anything else, you need to get yourself in a proper state of mind as spring begins. Here are three ways of doing that.
Try out a new look.
As you shed off the heavy coats for lighter and brighter clothing, feel good about yourself by looking your best. It boosts your confidence and gets you in the mood to try out new things for spring.
Eat well.
Eat healthy food and get plenty of liquids. Take your fill of fresh veggies along with a lot of seasonal fruits. It's the perfect opportunity to nourish your body with nutritious and delicious foods.
Relax.
You have the whole spring ahead of you, so you don't have to do everything at once. Enjoy the season one day at a time. You can even start sorting out the junk that you want to get rid of so you can start the season with a lighter, cleaner feeling.
4 Springtime Activities to Boost Your Mood
Now that you're already in the proper state of mind to tackle spring with the right attitude, here are four springtime activities that will uplift your mood.
Have a picnic.
Spring and summer are the only times you can truly enjoy a picnic in the park with your family or your friends. Prepare snacks and desserts in a huge basket. Put your blanket and your Frisbees at the back of your car. Fly a kite and enjoy the sunshine and the breeze as you go on an outdoor adventure.
Go on a hike.
Now that the snow has melted and spring is afoot, the weather presents you with the perfect opportunity to enjoy a hike and observe how Mother Nature comes back to life after long months of slumber. Watch animals as they go about their day; smell the flowers, and get that much-needed exercise after being cooped up in the house for so long.
Start gardening.
Spring is a great time to start planting flowers to give your home a cheerful feel. You can also cultivate a practical vegetable or herb garden in your backyard. It's a worthwhile project to embark on with the season. When the fruits of your labor literally arrive, you will feel a tremendous sense of accomplishment for your hard work.
Go see a baseball game.
Spring also heralds the arrival of the baseball season. Troop to the stands and join an excited crowd in cheering for your team. Whether or not your team loses, the sense of camaraderie achieved from attending a sporting event will give you a rush like no other.
New Season, Old Woes for Many Veterans
Welcoming spring is an exciting event for most Americans, but it is not the same for everyone. No matter the season, there are thousands of veterans who are struggling through various challenges in their transition to civilian life. Many of them are suffering from mental health issues like depression, PTSD and anxiety. Others have service-connected disabilities, unemployed, and without homes. Every day is a struggle for these men and women who spent the best years of their lives defending our freedom and protecting our security.
The good news is that there are organizations that care for them. We at Veteran Car Donations are one of them. Together with our nonprofit partners, we work toward providing essential services for our suffering veterans. But we need your help.
If you are considering getting rid of an old vehicle that's been causing you headaches for ages, we'd like to encourage you to donate that vehicle to support our worthy cause. When you do so, we'll sell your car and use the proceeds to help fund the critical programs of our charity partners. These IRS-approved 501(c)(3) nonprofits provide their beneficiaries with financial assistance, free medical treatment, employment opportunities, family support, and other life-changing benefits.
We accept donations in all 50 states and we're open to almost all types of vehicles regardless of their age or condition.
We will pick up your vehicle for free wherever it is parked or stored anywhere in the country. Your donation will also qualify you for a top tax deduction.
For more information on our vehicle donation program, check out our FAQs page. For inquiries, you can call us anytime at 877-594-5822 or send us a message online.
Give Hope to Struggling Vets Now!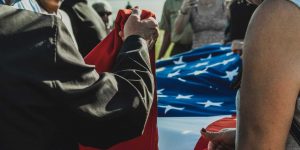 With just one phone call to us, you can spark a season of hope among the needy veterans in your community. Call us at 877-594-5822 or fill out our online donation form to make your car donation now!