May 24, 2020
Stay at Home Orders vs. Coronavirus: What Do They Mean?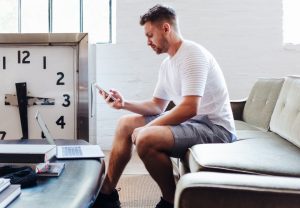 "Shelter in place" and "stay at home" have become household words for many Americans amid the novel coronavirus pandemic. What's the difference between those two terms?
A shelter-in-place order is issued by a state or local government to call on the public to stay indoors or wherever they are to protect themselves from harm. They can comply with the order by seeking immediate shelter, sealing a room, or staying inside one's vehicle. Local governments can issue a shelter-in-place order in emergency cases.
When such an order is issued, the public is advised to call or text specified emergency numbers about their whereabouts but to use their cell phones sparingly. The public is also advised to monitor the situation from radios, televisions, or phones. 
On the other hand, a stay-at-home order is a milder term used by many local governments to prevent public panic. This literally means staying at home and staying off the streets. Residents are told to stay indoors except for certain essential activities, which include buying food and seeking medical treatment.
The protocols are different for "stay at home" and "stay in place" orders. However, their intentions are the same: to serve as a guide for what people should and should not do based on a particular threat to the public. 
The Rules Observed During a Pandemic
Shelter in place and stay at home orders issued by local authorities during the time of the coronavirus pandemic are meant to implement social distancing to keep people from getting infected with the COVID-19 disease, which is known to be transmitted from droplets released by sick people when they cough or sneeze. 
However, different states implement different guidelines for their stay-at-home and shelter-in-place protocols. For the COVID-19 restrictions, here are some of the most common rules:
All residents are required to stay indoors except for certain essential activities, which include buying food and seeking medical treatment. 
Certain states have also ordered the temporary shutdown of non-essential businesses. These businesses are encouraged to operate while workers perform tasks remotely from home, if possible. 
Essential businesses such as grocery stores, pharmacies, banks, and Laundromats remain open while restaurants limit their operations to take-outs and deliveries.
Municipal services like buses and public transport are still available although the general public is advised to refrain from leaving their homes unless necessary. 
Public and non-essential gatherings are banned following the advice of the Centers for Disease Control and Prevention. 
Residents are allowed to go outside their homes if they are running essential errands for the household like buying groceries or medicines. While in public, they must maintain at least a six-foot distance from each other.
Those who fail to comply with the orders are meted civil or criminal penalties, including fines, suspension of business operations, or imprisonment. Police issue citations for violators. 
Our Suffering Vets Have Nowhere to Go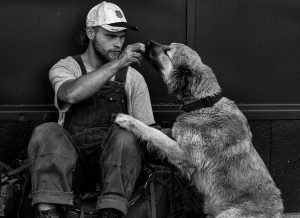 When authorities issue shelter in place or stay at some orders, homeless veterans find themselves helpless since they have nowhere to go. They are at the mercy of the elements as they find themselves exposed to the dangers of getting infected with the coronavirus.
They are among our aging former servicemen and servicewomen who find themselves facing yet another potential affliction. Others are already suffering from a lack of jobs, service-related disabilities, and illnesses, including mental health disorders.
Do you want to ease the suffering of the disadvantaged veterans in your community? All you have to do is to donate your unneeded vehicle to us at Veteran Car Donations. When you do so, you'll help us raise funds to support our mission of improving their living conditions.
We'll have your donation auctioned off, with the proceeds going to our nonprofit organization partners. These IRS-approved 501(c)3 nonprofits use the funding to provide struggling veterans and their families with financial assistance, free medical treatment, employment opportunities, family support, and other essential services.
You will also benefit from your charitable contribution since you'll get to enjoy our free towing service wherever your vehicle is located in the country. You'll also enjoy our quick and convenient donation process that ensures your safety. On top of that, you'll have the privilege of receiving a maximized tax deduction in the next tax season.
If you have any questions or concerns, feel free to call us at our toll-free hotline 877-594-5822 or you may send us a message here. Head over to our FAQs page for more information about our donation program. For the types of vehicles that you can donate, check out this page.
Provide Our Heroes a Glimmer of Hope Today!
Provide a glimmer of hope for our nation's heroes in their time of need. Show needy vets in your area that they are still cherished members of our society. Donate a car to Veteran Car Donations by calling 877-594-5822 or filling out our online donation form now!