February 12, 2021
Take the 'Pro' Out of Procrastination!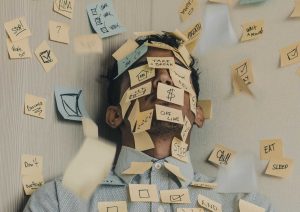 All of us are probably guilty of putting off certain tasks so we can do something else that we like. For example, while you're supposed to finish a deadline, you find yourself watching cat videos and sending the links to your fellow feline lovers. Or perhaps instead of completing a presentation, you choose to relax and slack off, knowing that you still have plenty of time to get it done.
We're not saying that procrastination is a terrible thing and that you should be punished for it. For all we know, you might have done it countless times, and you still managed to do your job well.
However, be mindful that once procrastination becomes a habit, it will certainly hinder you from achieving your goals in the long run. Trust us — you don't want that to happen.
Here are seven simple ways to help you get rid of your unhealthy procrastinating ways:
Create a list of your tasks for each day of the coming week and tick them off one day at a time.
Post-it notes exist for a reason. They can serve as reminders of the things you need to do in the days ahead. This way, you can efficiently plan — what you want to finish first, how you can accomplish each of them, and the like. We suggest that you cross one chore off the list on the same day you finished doing it.
Designate a time.
Some people find it hard to start working on a particular task, which is why they tend to stall for a while. If this is the case with you, you might want to set a specific time slot for doing a task that you often leave until the last minute.
Seek advice from someone who has achieved the goal.
Many procrastinate because they think their goals are quite impossible to reach. If you think your goal is unattainable, talk to a co-worker or maybe an acquaintance who was able to succeed in doing the same task. Not only will you be receiving helpful tips from them, but you will also be inspired to discover your fullest potential.
Stop aiming for perfect results.
Are you the type who always strives for perfection? Well then, now's the opportunity to ditch it if you don't want to get frustrated time after time. Instead of wasting your time and energy getting preoccupied with trying to achieve the perfect result, use them to put forth your best effort.
Regroup yourself.
If you're quite unsure about your goals, try to take some time off to clear your head. Ask yourself what you want to achieve, and what steps should you take to pull it off. More importantly, figure out how you can eliminate the factors that are thwarting you.
Set distractions aside.
Distractions are among the biggest culprits of procrastination. Stay away from your phone if your work doesn't require it, or just deactivate your social media accounts until you're done with your work.
Connect with hardworking people.
They say birds of the same feather flock together. Go ahead and apply that principle when you're working toward a goal. Spend time with friends and colleagues who always seem to be driven and passionate about reaching their aspirations in life. 
Turn Your Old Car into a New Source of Hope for Struggling Vets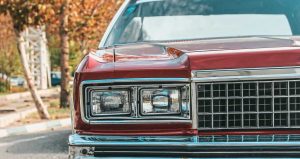 Here's something truly wonderful that you can do in an instant: Get rid of an unwanted automobile for the benefit of the disadvantaged vets in your area! Simply donate it to us at Veteran Car Donations.
Thousands of our former servicemen and servicewomen are finding it hard to transition to civilian life for a variety of reasons. Some are suffering from service-connected disabilities and mental health issues. Some can't find decent and stable jobs. Others have become homeless due to extreme poverty and their inability to find support.
We're here to help these suffering veterans in partnership with some of our nation's top veteran-focused nonprofit organizations. We collect vehicles donated to us and auction them off, with the proceeds going to our charity partners. These nonprofits use the money to provide struggling veterans and their families with free quality health care, financial aid, housing assistance, employment opportunities, family support, educational scholarships, psychotherapy services, and many other benefits.
Since our partners are IRS-approved 501(c)3 nonprofit organizations, you will be entitled to receive a tax deduction. Expect to receive your tax-deductible receipt within 30 days following the sale of your vehicle. You can use it to claim your tax write-off in the next tax season.
You can donate to us almost any type of vehicle regardless of its condition. Your location is not an issue for us since we can collect your donation wherever you are in the United States.
For more information regarding our donation program, process, and tax deductions, feel free to visit our FAQs page. Should you have any inquiries, you may reach out to us here or talk to us directly at 877-594-5822.
Transform Our Heroes' Lives Today!
Give hope to our suffering heroes today. Transform their lives with a car donation. Call Veteran Car Donations at 877-594-5822 or fill out our online donation form now!