April 12, 2021
This April, Learn How to Manage Stress Effectively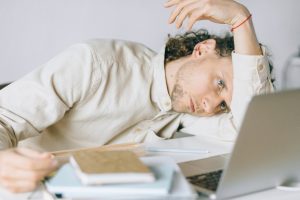 Stress comes in various forms and is a normal part of life. Did you know that the pressure you feel when you're in charge of planning something big like a party or a wedding is considered stress? It's weird how something that's outwardly positive can make you feel uneasy or uncomfortable, right?
We all experience stress in our daily life, both the positive and the negative types. Too much negative stress, however, can make you feel worn out, and this might even manifest itself physically. According to the American Psychological Association, 77% of Americans say they experience physical symptoms of stress.
The observance of Stress Awareness Month this April should remind us that we need to learn how to manage our stress levels and keep our cool. We've listed 3 top tips below on how you can put a lid on stress in the most effective ways possible:
Avoid negative self-talk.
People talk to themselves and that's completely normal. Whether you do it verbally or you have the conversation in your head, that's totally fine as long as it doesn't have a negative tone. Negative self-talk only makes stressful situations bigger than they are. Shift your negative language to a more positive one — even if you don't believe it 100%. If you do that, you'll find yourself in a much better state of mind to handle whatever problems or challenges you face.
Find outlets for stress release.
No matter how busy your life gets, always find time to do things you enjoy or love. These activities help you release all the stress you've built up inside and make you feel good. Go out for a walk, play your favorite video games, or maybe work out for an hour or two! Disrupt the cycle of stress inside your body by getting some feel-good hormones flowing.
Rest if you need to.
It's okay to pause and take a breather. No one can go charging 100% all the time. Take a break, get some well-deserved sleep, or go for a massage. Nothing helps you manage stress better than resting and getting back the physical and mental energy that you need.
Stress is the Middle Name of Many of Our Veterans
Finding ways to tone down your daily stress level may not be much of a problem for you. But it is for some folks, including our former service members who are facing tough challenges in their transition to civilian life. How can these veterans free themselves from daily stress when they're suffering from homelessness, unemployment, disabilities, and illnesses, including mental health disorders?
This Stress Awareness Month of April, extend a helping hand to the struggling veterans in your area. If you have an old car you're not using anymore, that's all you need to help ease their woes. All you got to do is to donate that vehicle to us at Veteran Car Donations.
We'll put your vehicle up for auction, with the proceeds going to our veteran-focused nonprofit partners. These IRS-certified 501(c)(3) nonprofit organizations use the funding that we provide them to provide deserving veterans and their families with quality health care, financial aid, housing assistance, employment opportunities, family support, educational scholarships, psychotherapy services, and many other benefits.
Your vehicle donation will also be a stress reliever for you since you'll get to easily dispose of a clunker that's giving you lots of headaches at no cost to you. That's right! We'll provide you with our free professional towing service wherever you are in the country.
Moreover, your gift will entitle you to receive the maximum tax deduction in the next tax season.
Best of all, you'll get to experience the priceless satisfaction of enabling our nation's heroes to live the decent and satisfying life they deserve.
For more details on our vehicle donation program, including our donation process, visit our FAQs page. Call us at 877-594-5822 or send us a message here should you have any questions or concerns that you'd like us to address. If you're uncertain about your vehicle's eligibility for our program, check out this page to learn what we usually accept.
Help Make Life Lighter and Brighter for Our Heroes Today!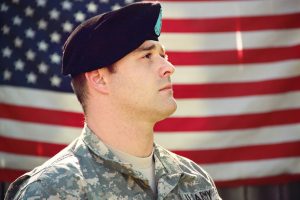 Celebrate Stress Awareness Month this April by relieving our heroes with the heavy load of stress they carry in their lives. Your vehicle donation will help lift that heavy weight on their shoulders. Call Veteran Car Donations at 877-594-5822 or fill out our online donation form now!