April 5, 2022
Get a Better Understanding of the Issue This April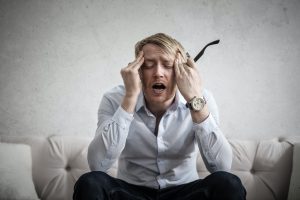 In today's world, the workplace is often an emotional roller coaster. Working long hours, meeting tight deadlines, and dealing with ever-increasing demands can make you feel worried, depleted, and overwhelmed. That's why work-related stress is a growing problem that affects countless people every day.
While a small amount of stress isn't bad, too much of it can be detrimental to your overall health and well-being. When stress exceeds your ability to cope, it ceases to be beneficial and harms your mind, body, and job satisfaction.
To prevent and fight the silent scourge of stress, we have been observing Stress Awareness Month in April of each year since 1992.
To get a better understanding of this issue, Veteran Car Donations presents five of the top causes of workplace stress:
Job loss
Landing a job isn't easy, which is why you may feel stressed out upon knowing that you could lose your job. This is especially true if you've been with your company for a long time and have no other means of income.
Overtime
While some employees love working overtime, not everyone is a big fan of working even after office hours. Working overtime can stress out an employee due to exhaustion, physical discomfort, a lack of time for family, and burnout.
Toxic leadership
Toxic managers are another top source of stress in the office. No one wants to work with someone who always criticizes, blames, and pressures their subordinates to achieve impossible expectations.
Internal pressure
Pushing yourself too hard or worrying about your ability to live up to the expectations of others can also be a cause of workplace stress. This can also be caused by external pressure coming from your surroundings or the people you interact with.
Micromanagement
An officer who micromanages work at the office can create a stressful working environment. The lack of control and autonomy can cause employees mental stress and demotivation, making them feel as if they're not trusted enough to perform on their own.
Get Involved In Uplifting the Lives of Our Hurting Veterans
This Stress Awareness Month of April, consider the enormous amount of stress that many of our veterans are going through in their daily lives. They are our former service members who now find themselves homeless due to extreme poverty; those who can't find decent jobs to support themselves and their families; and those who are suffering from service-connected disabilities and health issues, including the mental type.
There's a way for you to help them. All you have to do is donate any vehicle you can spare to us at Veteran Car Donations.
We'll have your vehicle auctioned off, with the proceeds distributed to reputable veteran nonprofit organizations that are in partnership with us. These IRS-certified 501(c)(3) nonprofits use the funding we give to provide needy veterans and their families with free quality health care, financial aid, housing assistance, employment opportunities, family support, educational scholarships, psychotherapy services, and many other benefits.
You'll also benefit greatly from your donation. As a token of our gratitude, we'll promptly mail to you the 100% tax-deductible sales receipt of your vehicle soon after its sale. This will entitle you to claim the maximum tax deduction in the next tax season.
You will also benefit from our free pickup and towing service. We will provide you with this service wherever you are in the United States since our donation program covers the entire country.
Perhaps more valuable than these material rewards, you'll get to experience the priceless joy and satisfaction of giving away something that will be used to help uplift the lives of our nation's hurting heroes.
We accept almost all types of vehicles, regardless of their age or condition. You don't need to have your car fixed if it has dents or scratches. We'll take it as it is.
Interested in learning more? Visit our FAQs page for details about our quick and convenient donation process. You can also call Veteran Car Donations anytime through our toll-free hotline at 877-594-5822 or write to us here for whatever questions or concerns you might have.
Show Our Heroes They Haven't Been Forgotten!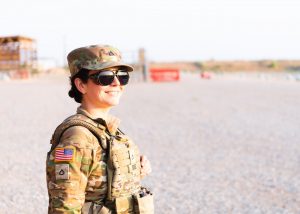 Our former servicemen and servicewomen have given a lot to our nation, risking their lives to protect our security and safeguard our freedoms. Show them your appreciation and gratitude by helping them turn their lives around. You can do that with your vehicle donation. Call Veteran Car Donations at 877-594-5822 or fill out our secure online donation form now!