July 13, 2020
8 Ways to Master the Art of Safe Grilling This Summer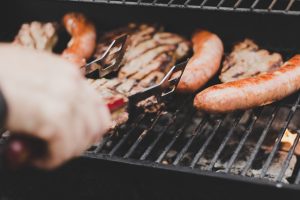 Summer is here, and for most Americans, the season is synonymous with outdoor barbeques and grilling parties.
Many things need to be done right in serving grilled meat. Apart from the recipe and the technique, one essential skill to master is safety. 
Having outdoor cookouts seems like a pretty innocent and simple activity during the summer, but if you don't exercise proper precautions, you can become part of fire statistics quite easily. 
Based on a report by the National Fire Prevention Association, data from 2014 to 2018 indicate that fire departments in the U.S. responded to an average of 10,600 grill fires per year, causing annual averages of 10 civilian deaths, 160 civilian injuries, and $149 million in direct property damage. These are staggering numbers considering that having outdoor cookouts is one of the most popular American pastimes during the summer season. 
Grill Fires by the Numbers
The report also indicated other key findings:  
July is the peak month for grill fires (18 percent), followed by June (15 percent), May (13 percent) and August (12 percent) 
In 29 percent of the cases, the grill had not been cleaned before use.
44 percent of property damage from grill structure fires originated from the exterior balcony or open porch. 
Five of every six grills involved in home fires were fueled by gas (84 percent), while 12 percent used charcoal or some other solid fuel.
Gas grills from leaks or breaks accounted for 8,900 home fires per year. Charcoal and other solid-fuelled grills accounted for around 1,300 fires per year. 
8 Simple Tips to Safe Grilling
Grill fires can be prevented if you take proper precautions. Stay vigilant and check out these important reminders to practice safe grilling:
Check the basics.
Check the model of your grill on the Consumer Product Safety Commission website to ensure that there has been no recall issued for it. Check your grill hoses and tubes for leaks, breaks, and blockages to ensure that these won't cause explosions and flare-ups while being used. 
Ensure proper placement. 
Station your barbecue grill with the right amount of distance from your house, garage, and landscaping. The ideal distance is 10 feet from any structure so that your home won't catch fire from emergency flare-ups. Make sure you set it up on a level surface to keep the grill stable. 
Keep a fire extinguisher nearby. 
Make sure that you have a fire extinguisher on standby to put out any fires that may happen. It would be advisable to familiarize all members of the family on how to operate the fire extinguisher. 
Keep children away from the grill. 
Make sure kids don't play near the area of the grill as this may cause injuries or accidentally trigger a grill fire. For the same reason, pets also need to be kept clear of the grill area. 
Wear grilling battle gear. 
For those who are in charge of manning the grill, the full gear is important. Use a heavy apron and oven mitts as high as the elbow to prevent yourself from getting burned. You can also use long-handled utensils designed for grilling as an added safety precaution. 
Never grill indoors or in enclosed areas.
It is unsafe to grill indoors when using a charcoal grill as it produces a large amount of carbon monoxide. These fumes can be fatal in areas with no proper ventilation. 
Cool down the grill before covering. 
Make sure to cool down your grill and cover it after use to protect it from inclement weather, falling leaves, and insect activity.
Soak charcoal briquettes.
Make sure to kill the embers of your charcoal briquettes by soaking them in water before throwing them away. Remaining embers can cause fires if they are dumped together with other trash. 
Here's What You Can do to Help Uplift the Lives of Our Heroes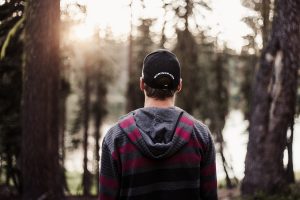 In ensuring grill safety, you don't want to take chances with the safety of your family and friends. That's why you take all the necessary precautions to protect them at all times. 
In a sense, that's the same role that our soldiers are tasked to perform on a much larger scale: protect the nation from outside threats and defend it at all costs.
Our veterans have creditably done that, making great sacrifices and risking their lives in the performance of their duty. Many paid the ultimate price to ensure our liberty and security while many others bear the scars of the battles they fought for us. These are the veterans with service-connected disabilities, injuries, and mental health disorders.
Sadly, many of them are living miserable lives since they can't find the means to support themselves, much less their families, because they're unable to find decent jobs. Buried deep in poverty, some of them now live on the streets as homeless individuals, forced to beg for food from passersby.
You can do something to improve the living conditions of many of our nation's heroes. And it's neither difficult nor costly at all. All you have to do is to donate any old and unwanted vehicle that you have to Veteran Car Donations.
We'll have your donation auctioned off, with the proceeds going to several reputable nonprofit organizations that we are in partnership with. These IRS-approved 501(c)3 nonprofits use the money to provide struggling veterans and their families with financial assistance, employment opportunities, housing assistance, family support, free health care, educational scholarships, psychotherapy services, and many other essential services.
You will also benefit from your charitable contribution since you'll get to enjoy our free towing service wherever your vehicle is located in the country.
You'll also enjoy our quick and convenient donation process where you don't have to do any paperwork. On top of that, you'll have the privilege of receiving a maximized tax deduction in the next tax season.
If you have any questions or concerns, feel free to call us at our toll-free hotline 877-594-5822 or you may send us a message here. Check out our FAQs page for more information on our donation program. 
Make a Difference Today!
Don't miss this chance to make a difference in the lives of our nation's heroes. Call Veteran Car Donations at 877-594-5822 or fill out our online donation form to get started with your car donation now!