June 20, 2021
Welcome the Longest Day of the Year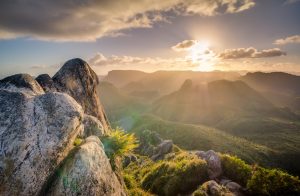 Since ancient times, people from different cultures have been observing the summer solstice, which marks the end of spring and the beginning of summer. During this period, the sun reaches its highest and northernmost point in the sky, making it the longest day and the shortest night of the year.
This momentous event takes place twice a year, occurring once in each hemisphere. Those living in the Northern Hemisphere will experience it between the 20th and 22nd of June, while those in the Southern Hemisphere should expect the summer solstice to happen between the 20th and 23rd of December. This year, the summer solstice takes place in our part of the world on Sunday, June 20th.
How Did People Celebrate the Summer Solstice Back Then?
Regarded as one of the earliest astronomical observations made by humans, the summer solstice has been celebrated by many cultures for thousands of years.
Since the summer solstice represents the ascension and rebirth of light, folks in ancient times spent the day honoring the sun. They symbolically used fire throughout their celebrations in praise of the sun. Another significant symbol they used was the spiral, which signified the solstices.
During the summer solstice, many Native American tribes in North America would hold ritual dances to honor the sun. The Sioux would get everyone's attention with their solstice ritual called the "Sun Dance." Before the dance presentation, they would prepare by cutting and raising a tree they considered as a connection between the heavens and the Earth. Then, they would place teepees in a circle to represent the cosmos. The bodies of the dancers were decorated in the symbolic colors of red (sunset), white (light), yellow (lightning), black (night), and blue (sky).
In England, revelers would gather at Stonehenge to witness the magnificent view of the rising sun. They would wait for the sun to be in perfect alignment with the Slaughter Stone and Heel Stone, both of which were set outside the main circle.
Bonfires would be lit to celebrate the sun at its height of power. Others would pray to the sun, asking it not to withdraw into the darkness of winter.
Summer Solstice Ritual Ideas for You
You can perform summer solstice rituals without visiting Stonehenge. You can build bonfires and perform your own version of sun dancing.
What else can you do to make the most of this year's longest day? Take a look below!
Bathe under the sun.
No, we don't mean taking a dip in the pool on a sunny day. We mean literally bathing in the light of the sun for 20 to 30 minutes! If it's been a while since your last tan, this is your perfect chance. Just be sure to apply a chemical-free sunscreen before going out to your backyard.
Get into some gardening.
The summer solstice is also about celebrating the potential for a good harvest, and what better way to do that than by bringing new life to your garden? You don't need to have a green thumb for this.
Beautify your home with summer décor.
With the solstice marking the start of summer, it makes sense that you'd want to adorn your lovely abode with summer crafts. Brighten dark walls with colorful art pieces that scream summer. Use nautical colors to give your living room that whole summer feel. Smell the ocean breeze without going to the beach using fragrance oil.
Meditate.
The summer solstice is also a great time to reflect on the past season and set goals for the next. Take a moment to relax your mind and meditate. It's even better when you do it outdoors.
Be a Ray of Light to Our Hurting Veterans
While the summer solstice is an event that many people look forward to, it's just another miserable day for our former soldiers who are having trouble transitioning to civilian life. They are our veterans who are burdened with chronic unemployment, poverty, homelessness, service-connected disabilities, and illnesses, including mental health disorders.
You can easily lend them a helping hand by donating an idle vehicle to us at Veteran Car Donations. As soon as we have your auto donation, it becomes a life-changing instrument for the veteran beneficiaries in your area.
We'll sell your vehicle at an auction and use the proceeds to help fund our veteran-focused nonprofit partners. The funding will enable these IRS-certified 501(c)(3) nonprofit organizations to support their beneficiaries through a range of programs and services. These include financial aid, free medical treatment, employment opportunities, educational scholarships, housing assistance, family support, and other essential services.
To show you our gratitude for your charitable contribution, we'll mail you the 100% tax-deductible sales receipt of your vehicle within 30 days after its sale. The receipt entitles you to claim the maximum tax deduction in the next tax season.
You will also benefit from our free towing service, which we offer our donors nationwide.
Even more valuable than those material perks, you'll get to experience the joy and satisfaction of making a charitable act that can help transform the lives of our nation's heroes.
We accept almost all types of vehicles, no matter what shape they're in. You can get a comprehensive list of our qualified vehicles here.
If you have any questions or concerns, feel free to talk to us at 877-594-5822 or you may write to us here. If you're interested to learn more about our donation program, head over to our FAQs page.
Bring Hope to the Suffering Vets in Your Community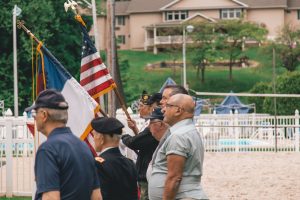 Make this summer solstice the most memorable one yet, not just to you but also to the needy veterans in your community whom you'll be helping with your vehicle donation. Donate to us your unwanted beater today! Call Veteran Car Donations at 877-594-5822 or fill out our online donation form now!