November 28, 2020
Saturday on November 28th: 5 Ways of Supporting Local Shops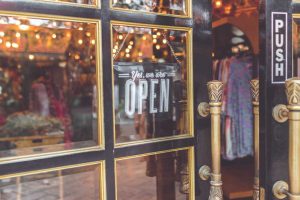 With the holidays fast approaching, independent retailers and family-owned businesses once again find themselves competing against big companies. While it's true that many people still prefer to spend their money buying goods from major retail shops, others are now shifting their attention to local shops.
It would seem that the annual observance of Small Business Saturday two days after Thanksgiving had something to do with the apparently growing popularity of brick-and-mortar businesses. This year, the special day for small businesses is set for November 28th.
To give you a little background, the first Small Business Saturday started in 2010. American Express created the event to help hardworking and passionate owners attract customers, boost their sales, and perhaps even get a winning shot against national chains. 
Shopping locally not only means spending less and supporting small businesses. You're also putting more dollars into your local economy. In other words, you're actually giving back to your community. Look at it as a cycle: You support a business owner by buying from their store. In turn, they give back to the community through special events and fundraisers.
Here's How You Can Keep Small Businesses Alive
More than ever, locally owned businesses need our assistance to stay alive. The pandemic has left many local stores shutting down permanently while others are struggling to survive.
Here are 5 things you can do to keep the remaining ones from folding up:
Buy your working-from-home supplies from a local e-commerce store.
If you're among the thousands of employees who are now working from home, you may want to set up your workstation with office supplies and equipment sold by local online retailers.
Go for curbside pickup or delivery.
For the safety of their employees and to keep their businesses afloat, many restaurants have begun offering takeout and delivery services. If possible, place your orders directly from the restaurant so that you'll save them from paying for third-party delivery services.
Purchase gift cards.
Even if you don't need new clothes or shoes right now, consider grabbing gift cards or gift certificates from small shops. Doing so will help keep their cash flow coming in even when they're forced to temporarily close down because of the pandemic. As for the gift cards, you can always use them for future purchases.
Sign up for online gym classes.
With most gyms under temporary closure, people are left with no choice but to work out from home. Others prefer exercising outside their homes. Regardless, staying active is crucial to maintaining your health. In this case, you have two options to support small businesses: Either buy your at-home gym equipment from a local online store or look for a local gym that offers online classes.
Spread the word.
Word of mouth has always been effective when it comes to attracting potential customers and driving traffic to online stores. Whenever you come across a local online retailer that provides quality products and services, be sure to share your find on social media.
Turn Your Beat-Up Car into a Life-Changing Tool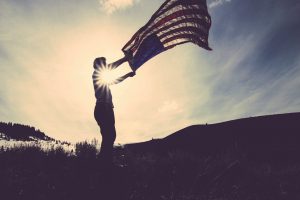 Got an old and barely running vehicle in your garage? Been thinking of getting your hands off it? What if we told you that you can get rid of it without having to experience the hassles of selling it? Yep, it's possible! Just donate it to us at Veteran Car Donations!
Donating to us means more than just getting rid of an unwanted vehicle in the easiest possible way. Doing so allows you to help transform the lives of the destitute veterans in your community.
We'll auction off your vehicle to generate funding for our veteran-focused charity partners, helping them in their mission to improve the living conditions of our nation's heroes. They use the proceeds from the sale of donated vehicles to help fund their programs that provide deserving veterans and their families with quality health care, financial aid, housing assistance, employment opportunities, family support, educational scholarships, psychotherapy services, and many other benefits.
As a donor, you will receive high-value rewards, one of which is your entitlement to a maximized tax deduction. We'll mail you the 100% tax-deductible sales receipt of your sold vehicle within days after the sale. You can use this receipt to claim your tax write-off in the next tax season.
You will also benefit from our free vehicle removal service, which is available in all parts of the U.S.
Even more valuable than those material perks, you'll get to experience the joy and satisfaction of making a charitable act that can help uplift the lives of our nation's neglected heroes.
We welcome almost all types of vehicles, including non-running ones and those with dents or defective parts.
If you're eager to learn more about our vehicle donation program, head over to our FAQs page. If you have any questions or concerns, get in touch with us at our toll-free hotline 877-594-5822 or write to us here. We'll respond to you as soon as we can.
It's Time to Give Back to Our Heroes
They say that one man's trash can be another man's treasure, and we surely agree with that! A vehicle that you consider as already worthless can still go a long way to help our needy veterans. Donate it to Veteran Car Donations by calling 877-594-5822 or filling out our online donation form now!