May 5, 2020
How You Can Support Your Community from Home – Be Involved, Be Connected!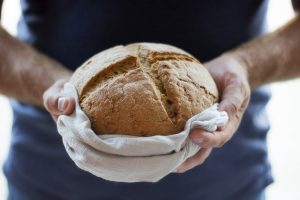 What makes a community a great place to live are mostly the people living in it. People who help one another, who love the place enough to do what they can to improve it and are not solely focused on selfish gains can easily create a community that almost anyone would be happy to be a part of. Regardless of your race, beliefs or gender, a true community creates a feeling of peace and safety that makes living in it an experience in itself.
Truly being a part of a community means that you're willing to look out for the other people living in it as much as you look out for yourself. Not everyone is blessed financially, so some might need a little more help than others. By involving yourself and giving back, you are helping your community become a better place to live in and showing your neighbors that they are not entirely on their own.
Whatever actions you make, either big or small, can make a difference in your community. Don't just sit by the sidelines. Get involved and show your sense of solidarity with your neighbors!
Show Your Support While Staying at Home
There are numerous ways to show your support to your community, even when you can't do them in person. As long as you have a heart that's willing to help and with a little dash of creativity, you can still help out your community and touch the lives of your less fortunate neighbors without getting out of your house.
You can still reach out to your community even when you're stuck at home (for example, if you're quarantined or under lockdown due to the coronavirus outbreak). You can do this by using the internet. Here are the ways of doing this:
Order from local businesses.
Support local businesses in your community by ordering from them or availing yourself of their services. Whether they're restaurants that do deliveries or essential services — such as grocery shopping or dog walking — show them your support by being a customer. You not only get what you want or need, but you'll also be helping them maintain and grow their business.
Give useful updates through social media.
Social media has connected everyone in more ways than we thought possible. It's also one of the best ways that you can help and provide useful information to your family, friends, and your community. Make sure to verify everything you share or post. Don't be someone who spreads false news or information.
Make a donation.
Help your community by donating to the less fortunate. There are a ton of charities out there that you can make contributions to without the need for you to leave your house. Some charity organizations accept vehicle donations where you can get your car hauled off at no cost to you. Through generous contributions such as these, you'll be helping disadvantaged families and individuals get the necessary support they need to have a better life.
You Can Support the Suffering Veterans in Your Community With Your Unwanted Car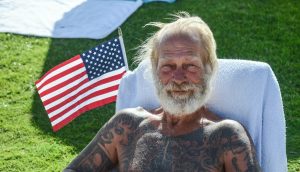 If you want to extend a helping hand to the struggling veterans in your community, you can do that without leaving your house. All you have to do is contact us at Veteran Car Donations — using either your phone or your computer — and donating to us your old and unwanted vehicle.
We'll put your vehicle up for auction, with the proceeds going to our veteran-focused non-profit partners. These IRS-certified 501(c)(3) non-profit organizations use the funding that we provide them to deliver financial assistance, free medical treatment, employment opportunities, family support, and other essential services to their veteran beneficiaries and their families.
While your charitable contribution will provide needy veterans and their families with the assistance they badly need, you, too, will benefit from your charitable contribution. You'll get to enjoy our free towing service and our quick and convenient donation process where you don't have to do any paperwork. On top of that, you'll have the privilege of receiving a top tax deduction in the next tax season.
We accept almost all types of vehicles, regardless of their age or condition. You'll even be delighted to know that we offer free pick-up and towing in all 50 states.
If you're interested to learn more about our vehicle donation program, feel free to visit our FAQs page. If you have any questions for us, reach us at 877-594-5822. You may also send us a message online and we will get in touch with you as soon as we can.
Help Transform the Lives of Our Heroes
Work with us at Veteran Car Donations by becoming our vehicle donor. Help us provide our nation's heroes the opportunities they need to transform their lives. Call us at 877-594-5822 or fill out our online donation form today!