May 5, 2019
Surprising Facts about Cinco de Mayo That'll Get You Intrigued
A popular misconception about Cinco de Mayo is that it's the independence day of Mexico. Actually, it's a holiday that celebrates the victory of the Mexican army over the French forces of Napoleon III at the Battle of Puebla on May 5, 1862. The battlefield victory came off as a huge unexpected victory for the Mexicans since they were heavily outnumbered by the French forces.
That is the historical reason why we celebrate Cinco de Mayo. Before you go out to enjoy the parade or taste some traditional Mexican delicacies, it would be great to learn more about the holiday. Here are six surprising facts about Cinco de Mayo that will get you intrigued:
Mexico only won one battle, not the war.
Despite the victory, Mexico would still fall under the control of the French, with Napoleon installing Maximilian of Habsburg, Archduke of Austria, as Emperor of Mexico. The French occupation of the country went on for five years.
Cinco de Mayo is not a national holiday in Mexico.
Surprisingly, this significant day is not considered a national holiday in Mexico. In fact, it's seen as just a minor holiday except in the states of Puebla and Veracruz.
President Roosevelt popularized Cinco de Mayo in the U.S.
Thanks to President Franklin D. Roosevelt, we're also celebrating this Mexican holiday every year. In 1933, he enacted the Good Neighbor Policy to improve relations with Latin American countries, using the Cinco de Mayo celebration for this purpose.
Los Angeles throws the largest Cinco de Mayo party.
The largest celebration of Cinco de Mayo is held not in Mexico but in Los Angeles, California, where it's called the Festival de Fiesta Broadway. The event draws more than 600,000 people. It is also celebrated in Chicago, Illinois; San Antonio, Texas; Denver, Colorado, and Chandler, Arizona, which is the home of the annual Cinco de Mayo Chihuahua Races.
Mexicans have an official dish for the holiday.
In Puebla, no Cinco de Mayo is complete without the mole poblano, which is the official dish for the celebration. The dish is simply a sauce with various spices, chili pepper, and chocolate.
It's celebrated in other countries, too.
Besides Mexico and the U.S., Cinco de Mayo is also celebrated in other parts of the world, including Canada, Australia, Malta, and the Cayman Islands. People in Vancouver, Canada, interestingly spend the day with a skydiving boogie, which includes an air show and aerial acrobatics. Even more fascinating, the inhabitants of Cayman Islands celebrate the occasion with an air guitar contest.
Give Back to Our Veterans with a Car Donation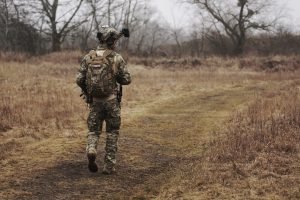 Do you want to impact the lives of our needy veterans and their families? Still trying to figure out a simple way to do so? Here's what you can do: Donate your old and unwanted car to us at Veteran Car Donations.
Our mission is to provide our country's struggling heroes a better future, one where they can finally enjoy normal lives with their loved ones. Through your vehicle donation, you make it possible for them to finish college, obtain employment, get treated for combat-related injuries, or get a house they can call their home. That's how huge an impact your vehicle donation can make when you team up with us.
Unlike other car donation programs, we offer a donation process that's simple and hassle-free. We'll manage all the paperwork and tow away your vehicle, and you wouldn't even have to spend a single dime for this at all. Aside from those benefits, you'll also receive a significant amount of tax deduction after we sell your car at auction.
For more information on our vehicle donation program, feel free to visit our FAQs page. For inquiries, you can call us at 877-594-5822 or send us a message online.
You can donate to Veteran Car Donations by filling out our secure online donation form or calling us directly. We accept donations of nearly all types of vehicles wherever you are in the United States since we have car donation programs in all 50 states.
Make a Difference in the Lives of Our Struggling Heroes
Who would've thought that your barely working car can make a difference in the lives of our former troops, who are considered our nation's heroes? Donate it to us now! Call us at 877-594-5822!