March 19, 2020
Surprising Things You Might Not Know About the Spring Equinox on March 19th
Spring lovers, rejoice! March is already here, and you know what that means? It's time to bid farewell to winter and welcome the shimmering sun. Spring equinox is here!
On Thursday, March 19th, day and night will once again be almost of equal duration in most time zones as the sun moves toward the celestial equator. This only happens twice a year.
Here are six lesser-known facts about the March equinox everyone deserves to know.
It marks the first day of spring … or maybe not.
While scientists and astronomers hold the belief that spring begins by the time the equinox sets in the Northern Hemisphere, meteorologists have a different notion. For them, the Northern Hemisphere experiences the beginning of spring before the equinox takes place on the 1st of March, ending on the last day of May.
It determines the date of Easter.
If you're wondering which day the next Easter will fall, you might want to use the date of spring equinox as reference. Back in the year 325, the Council of Nicea decided that Easter should be celebrated on the first Sunday either after the equinox or after the first appearance of the full moon. If the full moon takes place on Sunday, however, Easter will be pushed back so as not to coincide with Passover.
The term equinox has its roots in the Latin language. It is derived from two words: "aequi" for even, and "nox" for night.
It ushers in the Persian New Year.
Spring equinox marks a very special occasion for Iranians – it's the start of Nowruz, their New Year. As the equinox arrives on the first day of the first month on the Iranian solar calendar, 300 million people from Iranian communities worldwide welcome another year. Families celebrate the holiday by feasting on delicious meals and painting eggs that symbolize fertility. Children also go door-to-door to ask for treats.
It's not the only time when you can balance an egg.
Legend has it that spring equinox is the only day of the year when one could perfectly balance an egg on its end. This turned out to be just a myth, as many people have successfully done it any ordinary day. We bet you can, too!
It's the autumnal equinox in the Southern Hemisphere.
While the March equinox represents the spring equinox in the Northern Hemisphere, it means the fall equinox in the Southern Hemisphere. 
Start spring on a positive note by doing something incredible for the benefit of our nation's heroes. By donating a no-longer-needed vehicle to us, you'll be helping needy veterans and their families in your community. We'll sell your donation through auction and use the proceeds to support the programs and services of our veteran-focused nonprofit partners. These IRS-approved 501(c)(3) nonprofit organizations use the funding to provide their veteran beneficiaries and their families with financial assistance, free medical treatment, employment opportunities, family support, and other life-changing benefits.
You'll be surprised to learn how impactful your old clunker can be on the lives of the struggling veterans in your community.
To repay you for your generous contribution, we'll provide you with tons of benefits, including a top tax deduction. You will also benefit from our free nationwide vehicle pickup services as well as our streamlined donation process where you don't have to do any paperwork.
If you have any questions or concerns, don't hesitate to call us at 877-594-5822 or leave us a message online. You may also visit our FAQs page to learn more about Veteran Car Donations and our vehicle donation program.
Do Something Special Today!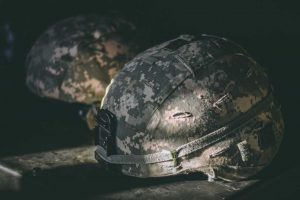 You only need to spare a couple of minutes to make a massive change in the lives of the suffering veterans in your local area. They have done their part to protect us, and now, it's your time to give back. Call us at 877-594-5822 or fill out our online donation form to make your vehicle donation now!