March 30, 2022
Motivate Yourself to Get Out and Walk Every Day!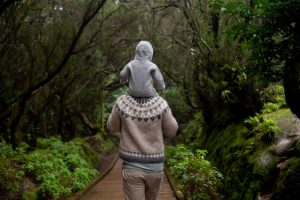 Stepping outside to take a short walk is an excellent way to get some exercise, reduce stress, improve your mood, and feel great. However, if walking starts to feel more like a burden than a fun activity, motivating yourself to get out the door may prove to be challenging.
Whether you're tired of pounding the same route every day or the idea of spending time outdoors isn't as appealing as it used to be, you can do a few things to keep your walking routine fun, fresh, and interesting. Incidentally, Take a Walk in the Park Day happens on March 30th. Don't miss this chance to rediscover your love for daily walks.
Ways to Shake Things Up on Your Walking Routine
If you need to motivate yourself to get out the door and get your steps, check out these tips to help you get excited about taking daily walks in the local park or around the neighborhood.
Add a workout section to the middle of your walk.
Instead of tuning in to your favorite YouTube exercise routines in your living room, why don't you add this activity to your walk? For example, walk 15 minutes to a nice spot in the park and do your exercise routines before heading home. Besides shaking things up a bit, adding a workout section to your daily walk will also help you get more out of the time you spend doing it.
Beat the clock.
Select a route you'd like to follow for the next few weeks. Next, time yourself to see how long it takes for you to complete it. Make it your goal to finish the next walk faster than the previous one. There's nothing more inspiring than seeing your progress over time.
Listen to a good audiobook.
A long walk is perfect for listening to a good audiobook. If you're looking to find ways to motivate yourself to step outside, don't try to find out what happens next in the story unless you lace up your sneakers and take a walk around the block or in the park.
Extend a Helping Hand to Our Hurting Heroes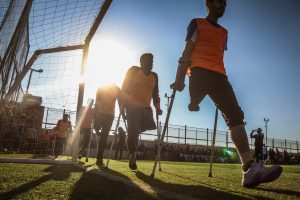 Veterans are among those who take walks in the park to try and clear their minds of negative issues affecting them. Although their regular excursions help them get through the day, many of them desperately need help. They're those who are homeless, unable to find decent jobs, and suffering from disabilities and mental health conditions.
If you have a soft spot for those who risked their lives and made huge sacrifices for our country, consider donating an unwanted vehicle to us at Veteran Car Donations.
We'll have your donated vehicle auctioned off, with the proceeds handed over to our veteran-focused charity partners. These IRS-approved 501(c)(3) nonprofit organizations use the money they get from us to provide struggling vets with free medical treatments, financial aid, psychotherapy services, family support, housing assistance, educational scholarships, job opportunities, and many other benefits.
To thank you for your charitable contribution, we'll take care of everything for you, including the free towing of your vehicle no matter where it's stored or parked in the country. We'll also process your donation papers and send you the 100% tax-deductible sales receipt of your car so you can claim the highest possible tax deduction in the next tax-filing season.
However, the most meaningful reward you'll get as a donor is the joy of knowing that you're giving back to our hurting heroes residing in your community.
We're willing to take nearly all types of vehicles regardless of their age and condition.
Feel free to visit our FAQs page to learn about our quick and easy donation process and other important details about our vehicle donation program. For inquiries, give us a call anytime through our toll-free hotline at 877-594-5822. You may also write to us here.
Uplift Lives with Your Car Donation Today!
Use your unwanted vehicle to uplift the lives of struggling veterans and their families. If you're ready to make a powerful contribution to the veteran community in your area, call Veteran Car Donations at 877-594-5822 or fill out our secure online donation form now!